Things to Do in NYC Wednesday, Sept. 20-Wednesday, Sept. 27
September 20, 2017 - by City Guide News Desk
Looking for what to do in New York? We've got the latest on all the goings-on in NYC, from concerts to museum exhibitions to comedy to the best in city sightseeing. This week we've got a bustling beginning to fall in NYC—with the Feast of San Gennaro, Oktoberfest, the NY Burlesque Festival, the Rolex Central Park Horse Show, the World Maker Faire at the NY Hall of Science, and so much more!
THE BIG EVENT
© Stu99 | Dreamstime.com - Little Italy Photo
(Now-9/24) More than a million people every year make their way to the historic streets of Little Italy to experience the Feast of San Gennaro, NYC's largest and longest-running street fair. Now celebrating its 91st anniversary, religious processions, parades, live music, and authentic Italian eats highlight the festivities. San Gennaro legends like deep-fried Oreos, sausage 'n' peppers, and zeppole (a beloved Italian pastry) are all available, along with new favorites from the neighborhood's latest generation of cafes and restaurants. Star attractions for the Feast this year include Brooklyn's own Tony Danza, who will be hosting the Second Annual Meatball Eating contest on Saturday, September 23rd from 1 to 2pm. Following Tony, there will be a tribute to the 100th Birthday of Dean Martin from 2 until 5pm, with a salute to the late Jerry Lewis as well. Figli di San Gennaro (Children of San Gennaro), a community organization, now runs the Feast, keeping alive the original spirit of September 19, 1926, when new immigrants from Naples celebrated their city's patron saint (Saint Januarius) and the day in 305 A.D. when he was martyred. As the only New York-centered print media sponsor of the feast, City Guide is honored to support this legendary tradition. In the words of Joseph Mattone, President of Figli di San Gennaro, Inc., "The Feast brings the world to Little Italy and Little Italy to the world."
PLUS
(9/20-9/24) The fourth annual Rolex Central Park Horse Show makes a triumphant return to New York City. Wollman Rink in Central Park plays host to daily exhibitions of varied breeds and disciplines, including Arabians, Show Jumping, Dressage, and Hunters. The events culminate with a Family Day that features demonstrations, face painting, and more. cphs.coth.com
(9/24) The 43rd Annual Atlantic Antic is the largest street festival in NYC, taking place along Atlantic Avenue in Brooklyn. atlanticave.org
(9/22-9/24, 9/29-9/30) Watermark Bar overlooking the East River in the South Street Seaport will be celebrating Oktoberfest from noon to midnight, with a smorgasbord of food, games, beer (including Hofbrau, Weihenstephan and Radeberger), and live music. 78 South St., 212-742-8200,watermarkny.com Find out about more Oktoberfest Festivities here. Prost!
(9/24) New York Artisan Jewelry Bazaar, hosted by Grand Bazaar NYC. Join NYC Artisan Jewelry Bazaar organized by Grand Bazaar NYC the weekly curated market on the Upper West Side, featuring the most talented jewelry makers, all handpicked! From experienced to emerging designers, all producing one-of-a-kind and limited edition pieces. In addition explore the weekly market's 100+ vendors. 100% of Grand Bazaar NYC's profits are donated to four local public school, benefiting over 4,000 children.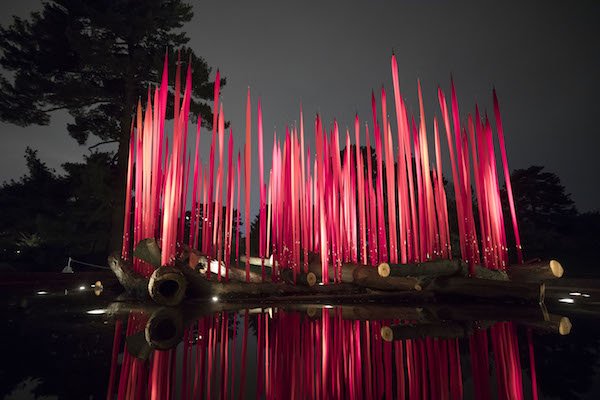 (Now-10/29) CHIHULY at the The New York Botanical Garden features nearly two dozen breathtaking works of art by world-renowned artist Dale Chihuly at NYBG in his first major garden exhibition in more than ten years in New York. *On Thurs-Sat. in Sept-Oct., enjoy cocktails, snacks, live music and more during CHIHULY Nights, when the sculptures are illuminated. 6:30pm-9:30pm.
(Now-1/7/18) The photographs in the new exhibit American Visionary: John F. Kennedy's Life and Times at the New-York Historical Society convey the sensation you've seen them before: JFK in the White House, his kids joyfully playing nearby; JFK with wife Jackie at an event, both of them elegant and assured (in truth, many images here have only rarely been shown). It's part of the famous Kennedy allure, conveying a world that's simultaneously approachable, glittering, and rarefied. This well-curated exhibition charts JFK's trajectory as a politician, as well as the cultural and historical pulse of the times, when photojournalism was at an apex. It's s a wonderful opportunity to observe a world both familiar and lost, and to reflect on where the country was—and is.
PLUS
(Now-10/15/17) The Duchess of Carnegie Hall: Photographs by Editta Sherman exhibition at the New-York Historical Society highlights the career of the renowned female photographer, who was also fashion legend Bill Cunningham's friend and the subject of his Facades series. The exhibition features portraits of 65 notable film stars, authors, musicians, and athletes, including actress Kim Hunter, country music star June Carter Cash, actress Tilda Swinton, and authors Betty Smith and Pearl Buck. The New-York Historical Society's Fourth Floor Renovation, now complete, includes a brand new Tiffany Lamps Gallery, in addition to the opening of its Women's History Center.
(New!) At the Museum of the Moving Image, The Jim Henson Exhibition. This permanent exhibition celebrates the life and legacy of the famed Muppet creator, exploring both his prolific career and the enduring effect his work has on pop culture. Visitors will learn more about the creation of such beloved works as The Muppet Show, Sesame Street, Fraggle Rock, The Dark Crystal, and Labryinth, as well as discovering the cutting-edge experimental works Henson made throughout his career.
(Now-10/1) Frank Lloyd Wright: Unpacking the Archive opens at MoMA. MoMA's acquisition of 55,000 drawings, 300,000 pages of letters, 125,000 photos, and 2,700 manuscripts, along with models, movies, and other memorabilia inspired this exhibit, timed to coincide with Wright's 150th birthday.
(Now-10/29) Drones: Is the Sky the Limit? at The Intrepid Sea, Air & Space Museum. It's the first major museum exhibition on pilotless aircraft to open in the U.S. The large-scale exhibition, which will be located in a 6,000-square-foot, custom-designed pavilion on the Museum's Pier 86, will reveal the history of drone technology, from its modern-day origins in World War I and its military development to its current applications in solving complex humanitarian challenges. Take $5 off admission with this coupon now!
Image courtesy of BIG Team/Rebuild by Design competition
(Ongoing) The Museum of the City of New York presents NY at Its Core. Ten years in the making, New York at Its Core tells the compelling story of New York's rise from a striving Dutch village to today's "Capital of the World." The exhibition captures the human energy that drove New York to become a city like no other and a subject of fascination the world over. Entertaining, inspiring, important, and at times bemusing, New York City "big personalities," including Alexander Hamilton, Walt Whitman, Boss Tweed, Emma Goldman, JP Morgan, Fiorello La Guardia, Jane Jacobs, Jay-Z, and dozens more, parade through the exhibition. Visitors will also learn the stories of lesser-known New York personalities, like Lenape chieftain Penhawitz and Italian immigrant Susie Rocco. Even animals like the horse, the pig, the beaver, and the oyster, which played pivotal roles in the economy and daily life of New York, get their moment in the historical spotlight. Occupying the entire first floor in three interactive galleries (Port City, 1609-1898, World City, 1898-2012, and Future City Lab) New York at Its Core is shaped by four themes: money, density, diversity, and creativity. Together, they provide a lens for examining the character of the city, and underlie the modern global metropolis we know today. mcny.org
(New) Chocolate aficionado Jacques Torres presents Choco Story New York, the city's first chocolate museum, in SoHo. Admission includes nine premium chocolate tastings of white, milk and dark varieties; original Mayan hot chocolate freshly ground by hand; and handmade chocolate truffles. There's a kids corner, too. $10-$15. 350 Hudson St. mrchocolate.com/museum
(Now-10/1) The legendary aircraft carrier that's now the Intrepid, Sea, Air & Space Museum served three tours of duty in Vietnam between 1966 and 1969. Learn more about its experiences in the Gulf of Tonkin, launching aircraft for missions over mainland Vietnam, at the exhibit On the Line: Intrepid and the Vietnam War, featuring many artifacts displayed for the very first time.
(9/22, 10/5) Jerry Seinfeld at the Beacon Theatre.
(9/21) Jen Kirkman at Highline Ballroom.
(9/20) Top Shot Comedy with Shailee Basnet at Gotham Comedy Club. The former Nepali journalist climbed Mt. Everest in 2015! She recently completed a six week comedy course with the club.
KIDS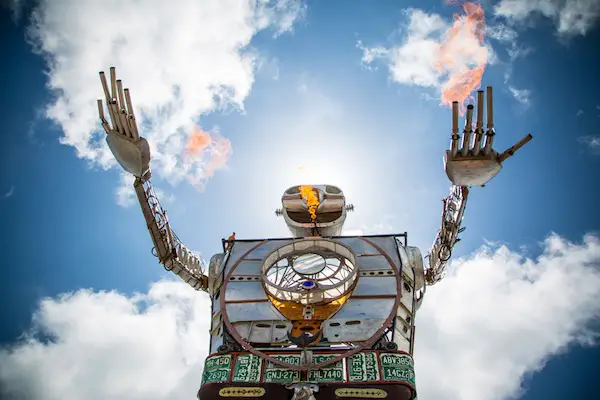 (9/23-9/24) The popular, competitive World Maker Faire returns to the New York Hall of Science! Get inspired to make, create, learn, invent, craft, recycle, build, think, and play while celebrating art, science, and technology. Hundreds of "makers" will present fun and unusual creations such as rockets and robots. There will also be arts and crafts, artisanal foods, live music, and much more. 10am-6pm. Specially priced family passes available. nysci.org, makerfaire.com
PLUS
(9/23-9/24) 35th Annual Queens County Fair at Queens County Farm. Enjoy blue ribbon competitions in produce, livestock, arts and crafts, and more. Enjoy the Amazing Maize Maze, pie-eating and corn-husking contests, pig-racing, hayrides, carnival rides, and a midway. Visit craft vendors, food vendors, enjoy music, and more. 11am-6pm.
(Ongoing) Bronx Zoo Treetop Adventures. Sure, you can visit the new Bronx Zoo Treetop Adventures at other times of the year, but why not take advantage of great weather, the opportunity to be outside, and that "it's summer feeling" and go now? A new tree-high obstacle course features a variety of ways to test your agility and strength, from the 400-foot-long zip line to an aerial adventure park that features seven different courses, from beginner to expert. Swing, navigate and even skateboard; it'll make a great story to tell in the fall. 7+, 50lbs. and up. Bronx Zoo, 2300 Southern Boulevard, Bronx, Bronxzootreetop.com
(Now-10/9) Eloise at the Museum at the New-York Historical Society reveals the creative collaboration between cabaret star Kay Thompson (1909-1998) and the young illustrator Hilary Knight (b. 1926) that brought the precocious character Eloise to life. The exhibition showcases more than 75 objects, ranging from original manuscript pages to sketchbooks, portraits, photographs, and vintage dolls.
(Ongoing) Blue Man Group at Astor Place Theatre. Best known for their wildly popular theatrical shows, Blue Man Group combines music, comedy, and multimedia theatrics to produce a unique form of entertainment. The hour and forty five minute show is fun for the whole family. The show recently celebrated its 25th anniversary.
(Ongoing) Explore the beautiful interactive exhibit Connected Worlds at the New York Hall of Science in Queens.
For more kids activities, check out our sister site nymetroparents.com!
SIGHTSEEING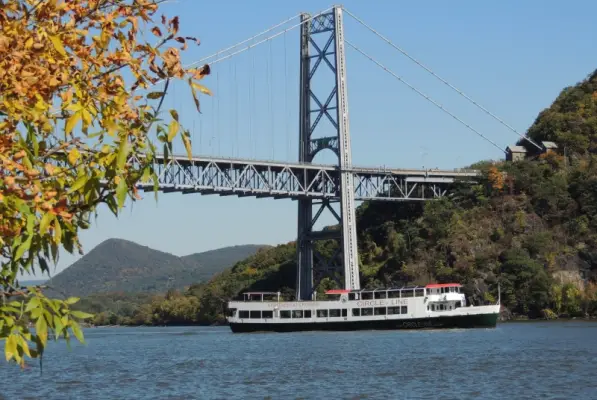 (9/23-11/5 + 10/9), take advantage of Circle Line's Bear Mountain Cruise, or as it has come to be known by many, the Oktoberfest Cruise. Peak fall foliage, live bands, craft vendors, and the largest pretzels known to mankind all welcome you to a hoppy universe far away from the daily grind. You can burn off all those beer and brats, plus stock up on fresh air, with a gorgeous three-hour hike along one of the 50 hiking trails in Bear Mountain State Park. They'll be setting sail Columbus Day, too. $65 adults, $52 kids. Boards 8:30am sharp. Pier 83, W. 42nd St. and 12th Ave., NY, 212-563-3200, circleline42.com
(Ongoing) At a time when the planet seems ever more divided, it's amazing to be reminded that we all share one world. Gulliver's Gate is one of the most ambitious attractions to ever land in New York, a $40 million extravaganza that allows visitors to travel the earth without leaving Times Square. Latin America, Asia, the Middle East, Russia, and Europe are all here in incredibly detailed miniature, reflecting craftspeople's work from around the globe. Through the wonder of 3D printing, visitors can also enjoy the thrill of having themselves (and their families) immortalized in 1:87 scale.
(New!) The largest VR entertainment center in the Western Hemisphere is New York's latest attraction: VR World. Get inspired by virtual reality in a diverse space with three floors that bring culture, gaming, and entertainment together. With over 50 experiences to choose from, VR World offers an unforgettable experience that's yours to create! Fight off droids, climb Mt. Kilimanjaro, race Formula One cars against your friends, and create a 3D masterpiece. The adventures are limitless.
(Ongoing) Day or night, the Manhattan skyline is a sight to behold. Circle Line Sightseeing sails year-round and has cruises of varying interests and lengths, including a 3-hour Best of NYC Cruise, a 2-hour Landmark Cruise, and a Harbor Lights Cruise for a romantic spring evening. Last year, Circle Line added its popular Landmark + Brooklyn Cruise. Guests can purchase food and drink from Brooklyn's famed artisanal vendors, including Brooklyn Brewery, Brooklyn Gin, Brooklyn Cupcake, Blue Marble Ice Cream, and cheesecakes from Junior's. circleline42.com
(Ongoing) Giving a shout out to A Slice of Brooklyn Tours, as they celebrate their 12th anniversary. They continue to bring locals and tourists alike the best Brooklyn Pizza, Christmas Lights, Chocolate Tours, and more. Founded by Brooklyn native and travel lover Tony Muia, the company has received Certificates of Excellence from TripAdvisor for the past six years! All tours conveniently depart and return to Union Square! Congratulations! Book your tour today!
(New!) Take a ride through time and learn about Downtown New York City's rich heritage with THE DOWNTOWN EXPERIENCE Powered by THE RIDE. Enhanced with virtual reality technology (thanks to Timelooper), experience highlight moments in NYC's history like never before! Here's a coupon!
(Ongoing) No trip to New York City is complete without visiting the home of the 27-time World Champion New York Yankees. Game tickets may be scarce, but it's easy to get the full experience with Yankee Stadium Tours, which offers exclusive access to the stadium. The tours also bring fans close to historic baseball artifacts like Babe Ruth's bat, Lou Gehrig's jersey, and rings and trophies. The Yankee Stadium Pregame Tour is a great option for fans who want early access to the stadium with a valid game ticket—fans can enjoy a guided tour through the New York Yankees Museum Presented by Bank of America, private access to legendary Monument Park before it opens to the public, and exclusive access to batting practice in Section 105.
(Ongoing) Read here for more about the Best NYC Hop On Hop Off Bus Tours!
(Ongoing) King Kong has made his way back to New York, the city he once terrorized (at least in the movies!), but this time, it's in wax form. The famed Madame Tussauds New York in Times Square welcomes a wax replica of King Kong's head to its collection, providing visitors not only with a perfect photo op with the notorious gorilla, but an entire KONG: Skull Island experience.
(New) Every year, at 11:59pm on December 31st, people from all over the world are focused on the Times Square New Year's Eve Ball. Millions of voices unite to count down the final seconds of the old year and celebrate the beginning of the new. Now you can get up close and personal with the Times Square New Year's Eve Ball at Ripley's Believe It or Not—Times Square! Press the button yourself and ring in the New Year every day of the year. A home to rare artifacts and thrilling interactive exhibits, Ripley's is for anyone who wants to immerse themselves in the unexpected and the unbelievable. Here is a coupon.
(Ongoing) Grab a date or friend and enjoy the most incredible views of NYC at Top of the Rock.
(Ongoing) Take a one-hour tour of one of the world's most important buildings, the United Nations, now celebrating 71 years. (Tours offered weekdays only.)
MUSIC & NIGHTLIFE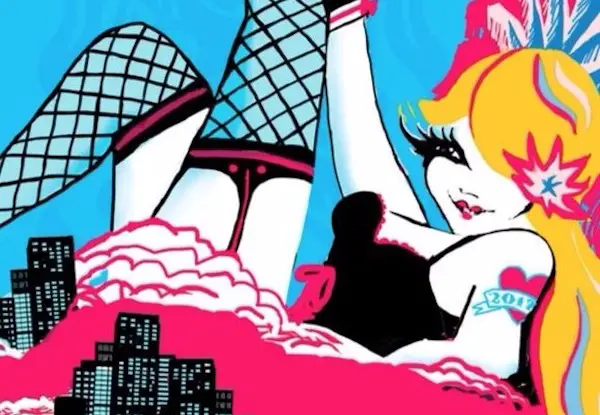 (9/21-9/24) It's the 15th Annual New York Burlesque Festival. With a teaser party at the Bell House and a Premiere Party at Brooklyn Bowl, the festivities continue at Highline Ballroom and culminate with the Saturday Spectacular at B.B. King Blues Club & Grill in the heart of Times Square! The festival's sexy finale features 20+ of the best Burlesque performers on the circuit, in a 1920s supperclub atmosphere.
bbkingblues.com, thenewyorkburlesquefestival.com
(9/20, 9/27) Wednesday Night Poetry Slam hosted by Omar Homon at Nuyorican Poet's Cafe.
(9/21) Paul McCartney at Barclays Center.
(9/21) Somm Wars at Del Frisco's Double Eagle Steak House. Ready, aim, pour. Somm Wars is an exclusive wine event featuring a five-course gourmet meal that includes delicacies like flash-seared for gras and Colorado prime lamb loin carpaccio.Guests will receive 6oz of wine per course, expertly paired by our top 3 sommeliers! Select your favorite pairings and help us crown the winner!Call to RSVP. 6:30pm.
(9/22) Mac DeMarco at Radio City Music Hall.
(9/23) Interpol at Forest Hills Stadium.
(Ongoing) Puffs, Or: Seven Increasingly Eventful Years at a Certain School of Magic & Magic at New World Stages. For seven years a certain boy wizard went to Magic School. This, however, is not his story. This is the story of the Puffs…who happened to be there too. Wayne is an average boy from New Mexico who discovers he's a wizard. In this Potter-inspired comedy, he and his new friends try to keep their heads down and get a basic wizarding education while a certain famous boy wizard sets out to make life at school increasingly...eventful.
(Ongoing) don't tell mama can be found on Restaurant Row, smack dab in the middle of all the theater action. The establishment boasts a restaurant, a piano bar, and two cabaret showrooms. The waitstaff and bartenders at the Piano Bar have credits both on and off Broadway, and from 9pm onward (after the live piano music from 5pm to 9pm and happy hour from 4pm to 8pm), the singing waitstaff is there to keep you entertained.
SNEAK PEEK, NEXT WEEK
(10/1) The picturesque Brooklyn Botanic Garden hosts its Annual Chile Pepper Festival with dozens of fiery food artisans, workshops, and more! Entertainment includes two fire breathers and live bands performing everything from Afro-Caribbean pop to a Brooklyn-style Indian bhangra dance party.
PLUS
(9/27-9/29) The Growlers play three consecutive evenings at Brooklyn Bowl.
(9/28) Harry Styles at Radio City Music Hall.
(9/28-9/30) Jim Gaffigan: Noble Ape Tour at Beacon Theatre.
(9/29-9/30) Chanteuse Madeleine Peyroux with Dayna Kurtz at City Winery.
(9/28-9/30) Bill Bellamy at Gotham Comedy Club.
(10/1) The Medieval Festival at The Cloisters at Fort Tryon Park.
_______________________________________________________________________
Like what you see here? Share it with your friends on Facebook! Find out more about what to do in September. Click here for where to go for Oktoberfest! We've got October covered, too!
Looking for Free Group Planning Services?
Get free advice on planning your group's trip to New York.
RESTAURANTS

The handsome, 12,000 square foot Times Square location offer...

THEATER

Kander and Ebb's "musical vaudeville" in which Roxie Hart ga...

SHOPPING

Specializing in the great vineyards of California, France, A...

SIGHTSEEING

Spirit Cruises is New York City's most vibrant and entertain...