When holiday weekends roll around, many New Yorkers escape urban life for the leisurely pace of the Hamptons, upstate New York, or the beaches of the Jersey Shore. While city slickers yearn for some leisure time outside the city, holiday weekends offer an ideal time for people to stick around (or tourists to take advantage of a cleared-out city). Lots of destinations see less demand on summer weekends, including highly coveted restaurants, tours, and Broadway plays. Here are some ideas for spending holiday weekends or any summer weekend in New York City.
Broadway Shows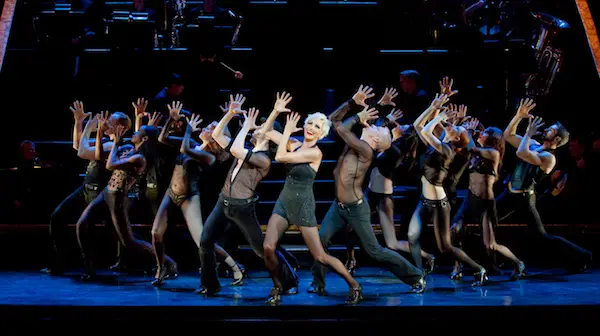 See Broadway shows like Chicago during July 4th weekend at a steep discount. Photo: Jeremy Daniel.
See the lights go out on Broadway. July 4
th
 weekend marks a rare occasion when Broadway tickets are heavily discounted. Locals and tourists are usually anticipating the spectacular evening firework display, so many Broadway shows refrain from hosting performances on the evening of July 4th. However, many shows will send out special July 4
th
discounts on matinees on the 4
th
, as well as dates around the holiday. Look for deals all summer long.
continentalguestservices.com
GrowNYC Greenmarket, Farmers Markets, Grand Bazaar NYC
Greenmarket
 is New York City's network of farmers markets, Youthmarkets, and fresh food box pick-ups. It ensures that all New Yorkers and visitors have access to fresh, healthy local food. Browse one of Brooklyn or Manhattan's markets or get creative and enjoy grilling at home or a picnic in the park. The markets will offer lots of meat, mushrooms, and summer squash, as well as lettuce and greens of all kinds. There will also be peas and snap peas, tomatoes, fava, and string beans. Other tasty treats include cheese and berries.
Upcoming markets are being held in Manhattan and Brooklyn (as well as the other boroughs). Markets will be held on Saturday, July 1st in Brooklyn Borough Hall, Ft. Greene, Grand Army Plaza, McCarren, and Bay Ridge. They will also debut in Manhattan at the following locations: 57th St., 82ndSt., Inwood, Abingdon, Tucker, Union Square, and Sugar Hill.
On Sunday, July 2
nd
, markets will be held in Brooklyn at Cortelyou, Bartel Prichard, Bensonhurst, Carroll Gardens, and Parkside Plaza. In Manhattan, markets will be held at 79
th
 Street, Tompkins Square, Stuyvesant, 92
nd
 St., and Columbia. On Monday, July 3
rd
, a market will be held in Union Square. For more information, visit
 grownyc.org
Looking for new treasures and refreshing treats? 
Grand Bazaar NYC
is NYC's largest curated market, open every Sunday year round from 10am-5:30pm. More than 100+ vendors and artisans are on site. On July 16, they will be hosting their
NYC Artisanal Ice Cream Blizzard
, along with an
NYC Lemonade Challenge
on August 20.
grandbazaarnyc.org
History and Food Tours
Manhattan Walking Tour offers several fun tours for history buffs and foodies. Since Manhattan's streets are less crowded, it allows for a more leisurely sightseeing pace. Take in the sights of the charming Historic Downtown area, trendy High Line, Central Park, or buzzing Times Square area. Foodies may enjoy nibbling their way through Greenwich Village, Hell's Kitchen, Chinatown, or the new indoor food tour in Grand Central.
914-564-0461, manhattanwalkingtour.com
Restaurants/Dining Out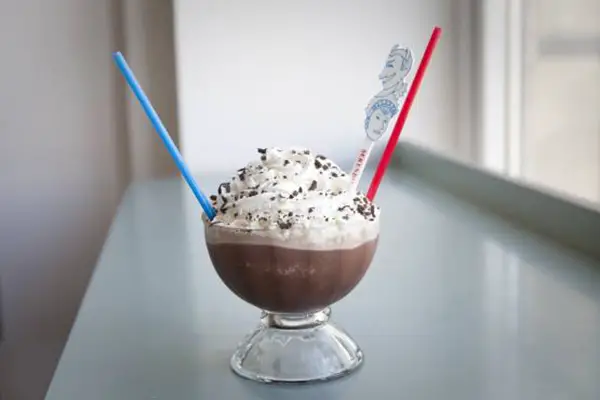 Beat the NYC heat with Serendipity 3's legendary Frrrozen Hot Chocolate. 
Year-round, locals and tourists must compete for seats at some of the most coveted restaurants. Holiday weekends offer an ideal time to try to nab a seat at one of the city's hotspots such as Bouley, Daniel, Per Se,
Serendipity 3,
and beyond. 
West 79th
Street Boat Basin Café
This casual outdoor café captures the best of both worlds—a city atmosphere immersed in the serenity and beauty of nature. Offering casual outdoor dining and drinks, this picturesque spot is located in Riverside Park at 79th Street on the Hudson River. Offering sweeping views, the open-air patio also overlooks a marina and is an ideal locale to witness the colorful sunset over New Jersey. The diverse menu offers some favorites such as a black angus burger, salmon burger, and grilled chicken sandwich. No reservations. 
212-496-5542, W. 79th St., boatbasincafe.com