New York City. The city that never sleeps and the city that will make sure you don't want to, either. If anyone said to you, "Man, I just really want to go to New York City," would you blame them? No. There is no better place in the world. You have everything at your feet, and the options of what you can do? Endless. Here's a list of fun things you can do on a New York weekend—including some of the newest draws in Brooklyn!
Smorgasburg in Williamsburg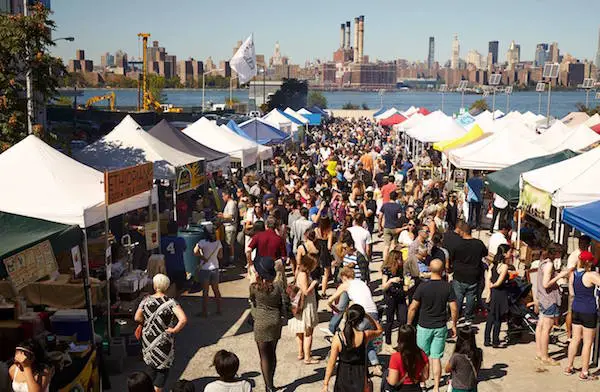 A well-known attraction, and a favorite among New Yorkers, is the food market Smorgasburg. Every Saturday and Sunday, this extremely popular attraction showcases an amazing range of food vendors. Just recently, the market moved outdoors again for the season so here you can enjoy fresh tastes alongside beautiful scenery. The market is open from 11am to 6pm, Saturdays in Williamsburg, Brooklyn, and Sundays in Prospect Park. smorgasburg.com


Stroll on the High Line in Chelsea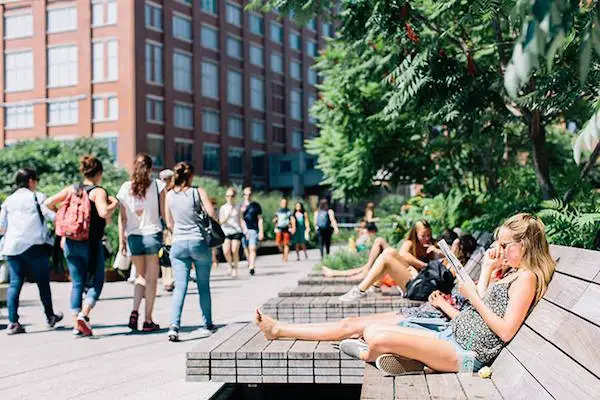 A classic activity for both tourists and New Yorkers alike is a stroll through the High Line Park in Chelsea. Walk the scenic 1.45-mile-long stretch above the streets, built on a historic freight rail line. The park is open from 7am to 10pm. thehighline.org
Brunch at Chalk Point Kitchen in SoHo
Not sure which restaurant to hit up? Tired of American food? Take a trip to SoHo and visit Chalk Point Kitchen, where cuisines are just a bit more fresh and adventurous. Chalk Point Kitchen is a market-to-table restaurant where the word fresh gets a new meaning. It doesn't just stop with stylish interior and the colorful plates you're served. The food is also amazing. chalkpointkitchen.com
Record shopping at Rough Trade in Williamsburg
If you're a music lover and perusing through what seems like an endless amount of vinyl records sounds like a good time to you, head on over to Rough Trade. Located in Williamsburg, this record store will make an hour go past extremely fast. Rough Trade is also a live music venue so check out if there's any good shows playing while you're in New York. Open from 11am to 11pm! roughtradenyc.com
Concert at Webster Hall
Following up from Rough Trade, another great venue for watching a concert or just dancing is Webster Hall. Located in the East Village, this concert and nightclub venue has tons of options for a night out, whether you want to dance the night away or listen to some music while sipping on a I.P.A. Check out their calendar to see what shows are coming from the weekend! websterhall.com
Dinner at El Almacen in Williamsburg
Are you a meat lover? If so, do I have a good recommendation for you. There's a lot of great restaurants in New York but one of my favorites for a dinner out when I'm craving meat is this quaint and rustic Argentinian restaurant. Get someone to share the Parrillada with you. The entree will be served on a wooden plate with the beautiful sight of short rib, ribeye, chorizo, morcilla, mollejas, roasted peppers, and truffle fries. You will not be disappointed. Opening hours are 5pm to 11pm. elalmacennyc.com
Dessert at Dominique Ansel Bakery
So, we have brunch down and dinner. What's left? Right, dessert. Because it's the weekend and you deserve it. I'm obsessed with the cookie shots from Dominique Ansel Bakery and I recommend them to anyone that is having a bit of a sweet tooth day. These tall, hollow cookies are filled with milk, and it's just the best thing. Try and you shall see. Open 8am to 7pm. dominiqueansel.com
Movie and Drinks at Nitehawk Cinema in Williamsburg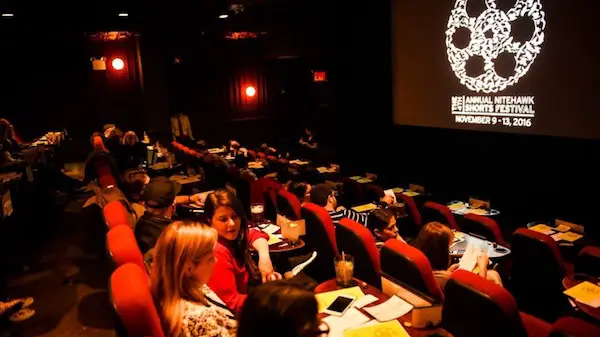 If there's rain in your weekend forecast, or you just want to relax indoors, I'd suggest heading over to Nitehawk Cinema for a movie and some drinks. Located in Williamsburg, this popular cinema is great for a fun date night. You can have drinks and food brought over to your table while watching a movie. Sounds like a perfect weekend activity to me! nighthawkcinema.com
About the author: Nina is the Engagement and Corporate Communications Analyst for RentHop, a national apartment rental site based in New York City. She moved overseas from Norway three years ago and has since been living and working as an expat in New York, enjoying everything the city has to offer.