Things to Do in Greenwich Village This Week - January 6-January 13
January 6, 2019 - by CG Directory Editor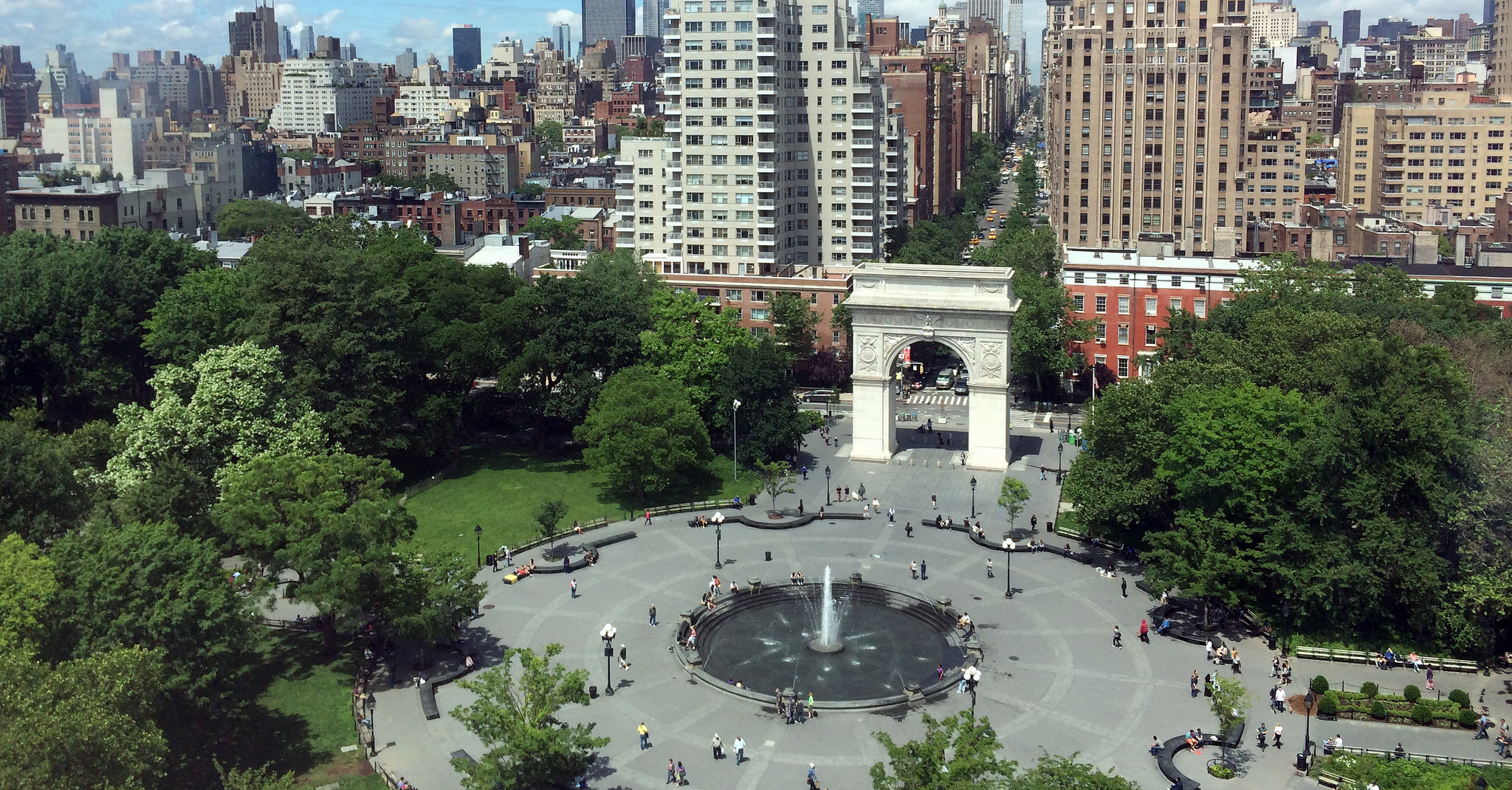 Photo: Doc Searls/Flickr

Home to Washington Square Park, the Stonewall Inn, and NYU, Greenwich Village always has a lot going on, which is exactly why this guide for things to do in Greenwich Village this week will come in handy. City Guide has rounded up some of the most entertaining, delicious, and memorable things to do in this scenic neighborhood no matter your budget.


Terry Waldo's Gotham City Band - Fat Cat
January 06, 2019 - New York
Terry Waldo's Gotham City Band
Jade Synstalien's Fatcat Bigband - Fat Cat
January 06, 2019 - New York
Jade Synstalien's Fatcat Bigband
After Hours hosted by The Program of Deprogramming - Fat Cat
January 06, 2019 - New York
After Hours hosted by The Program of Deprogramming
The Black Soul Experience - The Groove
January 06, 2019 - New York
Welcome to The Black Soul Experience, a high-powered, intense live show. R&B, funk, soul, soca, hip-hop, reggae, and house will keep you dancing in the aisles all night long! Featuring your host, bandleader, and veteran musician at the Groove, Antwon Robinso, alongside Tracey Nicole. Backed by the finest musicians in NYC.
Vanguard Jazz Orchestra - Village Vanguard
January 07, 2019 - New York
Every Monday Night since 1966 the Vanguard Jazz Orchestra Is the Current Title for the Band That Began Its Life as the Thad Jones/Mel Lewis Jazz Orchestra in 1966 and Has Performed Continuously for over 50 Years.
Guitar Masters Series: Jimmy Bruno Trio - Zinc Bar
January 07, 2019 - New York
azz guitarists just dont come any better. Jimmy Bruno combines a dazzling virtuoso technique with drive and swing to produce, in concert and on record, superb and inspired lyrical improvisations." —Maurice J. Summerfield, British author of the definitive and highly regarded The Jazz Guitar Guide and The Classical Guitar Guide Acclaimed jazz guitarist Jimmy Bruno brings his formidable trio to the Zinc Jazz Club, with bassist Harvie S and drummer David F. Gibson. One of the most critically acclaimed jazz guitarists performing today, Bruno came to prominence as a jazz musician in the 1990s, after a successful 20-year career as a sought-after commercial guitarist and session musician. After a whirlwind round-the-world tour as the youngest member of the Buddy Rich Orchestra, he went on to play guitar in orchestras for Frank Sinatra, Anthony Newley, Doc Severinsen, Lena Horne, and many more music icons. He's also been invited to play at major music festivals, including the JVC, Berks, Vail and Concord Jazz Festivals.
Francisco Mela's Ancestros - Blue Note
January 07, 2019 - New York
FEATURING: Francisco Mela - Drums & Leader Ethan Iverson - Piano John Hevert - Bass Hery Paz - Saxophone Francisco Mela is a favorite amongst jazz's elite instrumentalists, among them, Joe Lovano, John Scofield, JoAnne Brackeen, Kenny Barron, Gary Bartz, Bobby Watsonand McCoy Tyner, all of whom cite his charisma, sophistication, and life-affirming spirit as an extension of his incredible talents as a composer and drummer. Francisco Mela was born in 1968 in Bayamo, Cuba. He moved to Boston in 2000 to pursue a degree at the acclaimed Berklee College of Music and, quickly thereafter, the faculty recognized that Mela had much to offer students and promptly hired him to teach at the school. Mela rapidly made a name for himself on the Boston scene, becoming the house drummer at the legendary Wally's Café Jazz Club. It was at Wally's that Mela began developing a concept for his own band, one that would feature the sounds of modern jazz with the traditional music he grew up with in Cuba.
Evan Shinners - Fat Cat
January 07, 2019 - New York
Evan Shinners
Behn Gillece Band - Fat Cat
January 07, 2019 - New York
Behn Gillece Band
The Moth Storyslam - Housing Works Bookstore Cafe
January 08, 2019 - New York
Regular open-mic storytelling competitions. Open to anyone with a five-minute story to share on the night's theme. Come tell a story, or just enjoy the show!
Ben Williams & Friends - Blue Note
January 08, 2019 - New York
FEATURING: Ben Williams - Bass, Vocals & Bandleader BigYuki - Piano/Keys Justin Brown - Drums Bendji Allonce - Percussions David Rosenthal - Guitar Marcus Strickland - Saxophones Chris Turner - Vocals & Special Guest Ben Williams of New York City is an acclaimed bassist, bandleader, performer, music educator, and composer who has performed with the likes of Wynton Marsalis, George Benson, Pat Metheny, David Sanborn, Chaka Kahn, Pharrell, Dee Dee Bridgewater, Terence Blanchard, Roy Hargrove, Benny Golson, and Stefon Harris just to name a few. He recently completed his film debut with Don Cheadle in Miles Davis biopic, "Miles Ahead". Williams released his sophomore album, Coming of Age in April 2015, a collection of new works reflecting his wide-ranging musical interests as well as his growth as a musician, improviser and composer. Says Williams, "This new music reflects more of where I am on my journey. I think I have matured as a composer and I am better able to deliver my ideas to my fans and hopefully to a new and expanding audience".
Saul Rubin Zebtet - Fat Cat
January 08, 2019 - New York
Saul Rubin Zebtet
Rafael D'lugoff Trio +1 - Fat Cat
January 09, 2019 - New York
Rafael D'lugoff Trio +1
Steel House - Village Vanguard
Through January 13, 2019 - New York
Ed Simon (piano) Scott Colley (bass) Brian Blade (drums) Three well-known instrumentalists are building a new band called Steel House. The foundations of this house are deep and strong, the roof sturdy. Inside is one big, light-filled room occupied by the three leaders: Edward Simon on piano, Scott Colley on acoustic bass, and Brian Blade on drums. Each man is a world-class jazz player with his own robust composing, recording, and performing career. Since meeting in New York in the early 1990s, they have shared stages and studios, playing many different styles of music together. They decided to form (build) Steel House to create a dedicated place for their own musical explorations. The music of Steel House embraces both silence, and emerging from that stillness, conversation. The communication among Simon, Colley, and Blade stays nimble, focused on moment-to-moment interaction. Musical structure is minimal, poetic, and full of purpose. Walls of genre, category, and style are torn down. Light and space abound. We can hear them down the street now, Simon, Colley, and Blade building their Steel House. The music is infectious. It is everything you wanted – spirited and serious, cari... (read more)
Mickey: The True Original Exhibition - Mickey Exhibition
Through February 10, 2019 - New York
Mickey: The True Original Exhibition celebrates 90 years of Mickey Mouse's influence on art and pop culture. Opening in November 2018, this immersive experience is inspired by Mickey's status as a 'true original' and his consistent impact on the arts and creativity in all its forms. Guests will have the chance to explore the 16,000 square-foot exhibition featuring both historic and contemporary work from renowned artists.
Explore the World of Colors - Color Factory
Through August 20, 2019 - New York
Welcome to Color Factory: a collaboratively-produced art experience in New York City. This multisensory exhibit, inspired by the colors of the city, guides visitors through 16 participatory installations, designed to awaken audiences to the brilliant, everyday presence of color. Featured collaborators include: Lakwena Maciver, Mmuseumm, Emmanuelle Moureaux, Jason Polan, Tamara Shopsin, Kassia St Clair, Molly Young, Kendra Dandy, James Rosa/LAND Gallery, 826NYC, Christine Wong Yap, Rebecca Wright, Randi Brookman Harris, Leah Rosenberg, Erin Jang, and Oh Happy Day. Highlights include ombré floating balloons with wishes for the world written by students at 826NYC, a walkable infographic leading you to your "secret color", a palette of colorful treats featuring a custom color ice cream scoop, a unique activity on color and human connection, a luminous dance floor, and Color Factory's signature ball room. Put on your favorite hue and come to us for color.
Looking for Free Group Planning Services?
Get free advice on planning your group's trip to New York.
MORE Activity Planner ARTICLES
RESTAURANTS

Multi-concept restaurant offering modern Japanese cuisine, a...

THEATER

Gaston Leroux's famous period thriller is now one of Broadwa...

SHOPPING

The sweetest experience in Times Square!...

SIGHTSEEING

Located in Times Square in the heart of New York City, Riple...