Things to Do on the Upper East Side This Week - January 13-January 20
January 13, 2019 - by CG Directory Editor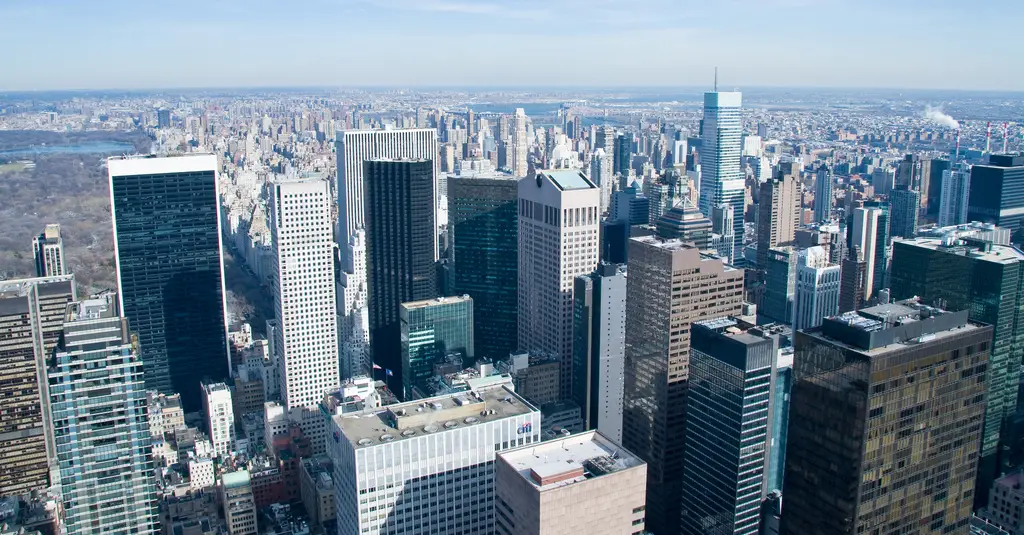 Photo: ArtBrom/Flickr

You'll find the the Metropolitan Museum of Art, Madison Avenue, Central Park Zoo, and Seredipity 3 in the Upper East Side, along with a plethora of other activities, eateries, and landmarks. City Guide's list of things to do on the Upper East Side this week will keep you occupied and thoroughly entertained during your visit to this beloved NYC borough.


Hula (Open Level) - 92nd Street Y
January 13, 2019 - New York
Explore the native dance of Hawai'i and the holistic values embodied in its poetry, music and movement. Experience hula's fundamental elements with respect to the form's historical perspectives and cultural context. The Hawai'i-born facilitator is a student of Kumu Hula (master teacher), Johnny Lum Ho. Classes are ongoing. Start dancing today with class cards. Class cards can be purchased for all classes even after they have started or are closed. New location for Oct 7th session only
Aileen Passloff, Stepping Forward: One foot (in front of the other) - 92Y
January 13, 2019 - Upper East Side
Aileen Passloff, the noted choreographer, dancer, director, actor and teacher, premieres a solo, revives the 1978 He Dreams of Small Battles, dedicated to James Waring, includes James Waring's Octandre, and Passloff's own Nocturne for Bob, At the Window, and a world premiere of Yo. Screening of Marta Renzi's Arthur and Aileen that features Arthur Aviles dancing Passloff's First Dance, choreographed in the 1960s, and the newly acclaimed Renzi film, Her Magnum Opus featuring Passloff as the central character with early footage of Passloff dancing Remy Charlip's April and December. Dancers include Chelsea Ainsworth, Louis Benkelman, Charlotte Hendrickson and Nic Petry.
Julie Kurtzman, violin - 92Y
January 13, 2019 - Upper East Side
Juliet Kurtzman began playing the violin at age 7, and was quickly discovered as a child prodigy. At the age of ten, she began winning competitions, and soloing with orchestras such as the Houston and Dallas Symphonies. Throughout her youth, she performed extensively throughout the US in solo recitals and with orchestras. At age 17, she began her studies at the Curtis Institute in Philadelphia, with Jascha Brodsky. Shortly after, she made her Carnegie Hall debut. After graduating from Curtis, Juliet moved to Europe, where she performed and taught throughout Spain and Switzerland. For 8 years, she was first violin in the Luzern Symphony Orchestra, and played regularly with the Zurich Chamber Orchestra. Currently, Juliet resides in NYC, where she is on the faculty at the Lucy Moses School, the Special Music School and at 92nd Street Y. She also has a variety of private students of different ages and levels, going from beginners to advanced, some of whom have won competitions and performed with professional orchestras in New York City. Aside from the classical music where she specializes, Juliet has begun diversifying styles and genres of music in her violin playing. She has ... (read more)
Salsa (Open Level) - 92nd Street Y
January 14, 2019 - New York
Salsa dancing, with its high-energy music, is one of the most popular forms of social dancing in the world. Characterized by passion and sensuality, salsa dancing is a fusion of Latin American and Caribbean dance styles. This class combines the Beginner dance steps with new and exciting patterns that teach you how all of those moves and concepts might be pooled into one dynamic and exciting social dance! Classes are ongoing. Start dancing today with class cards. Class cards can be purchased for all classes even after they have started or are closed.
Elizabeth Samet on Ulysses S. Grant - 92Y
January 15, 2019 - Upper East Side
With kaleidoscopic, trenchant, path-breaking insights, Elizabeth D. Samet has produced the most ambitious edition of Ulysses Grant's Memoirs yet published. One hundred and thirty-three years after its 1885 publication by Mark Twain, Elizabeth Samet has annotated Grant's landmark memoir, and expands the Civil War backdrop against which this American life is typically read. No previous edition combines such a sweep of historical and cultural contexts with the literary authority that Samet, an English professor obsessed with Grant for decades, brings to the table. General Petraeus joins her to discuss this fascinating work and the insights it sheds upon a great American leader.
On Elie Wiesel: An Extraordinary Life and Legacy in Writings, Reflections, Photographs - 92Y
January 17, 2019 - Upper East Side
Join Moment Magazine Editor-in-Chief Nadine Epstein for an inspirational discussion about her new book about Elie Wiesel and a multimedia presentation about his life and legacy. She'll share wonderful stories about him from some of his closet friends and colleagues plus his son Elisha. You'll come away with a deeper understanding of the multi-faceted legacy of this great humanitarian. In her new book on Wiesel, Epstein brings together reflections from friends, colleagues, and others who knew him—including Elisha, Michael Berenbaum, Wolf Blitzer, Father Patrick Desbois, Ben Kingsley, Ronald S. Lauder, Bernard Henri-Levi, Kati Marton, Itzhak Perlman, Natan Sharansky, Kathleen Kennedy Townsend, Oprah Winfrey, and Ruth Wisse. With the foreword by British Rabbi Lord Jonathan Sacks and the afterword by Ted Koppel, the book includes a visual history of his life, and some of his speeches, lively conversations with teenagers about Night, and discussion questions.
Looking for Free Group Planning Services?
Get free advice on planning your group's trip to New York.
MORE Activity Planner ARTICLES
RESTAURANTS

Brings together the character of Hell's Kitchen past with th...

THEATER

Gaston Leroux's famous period thriller is now one of Broadwa...

SHOPPING

PANDORA, one of the leading names in jewelry for more than 3...

SIGHTSEEING

Opened to the public in 1913 thanks to the ingenuity and amb...