Things to Do on the Upper East Side This Week - July 8-July 15
July 8, 2018 - by CG Directory Editor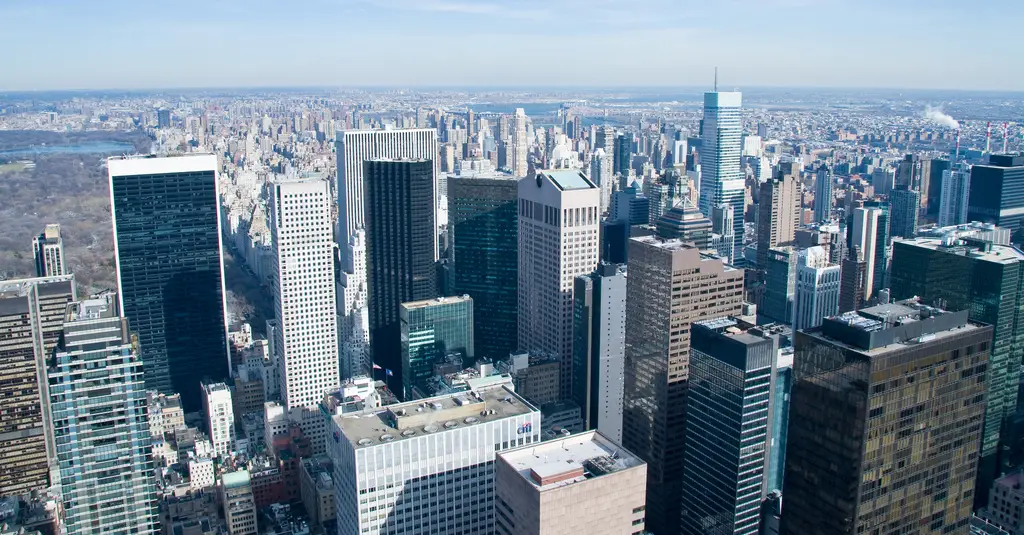 Photo: ArtBrom/Flickr

You'll find the the Metropolitan Museum of Art, Madison Avenue, Central Park Zoo, and Seredipity 3 in the Upper East Side, along with a plethora of other activities, eateries, and landmarks. City Guide's list of things to do on the Upper East Side this week will keep you occupied and thoroughly entertained during your visit to this beloved NYC borough.


Joey Bada$$ & Pro Era Present: 4th Annual STEEZ DAY! with Flatbush ZOMBiES, The Underachievers and more - SummerStage in Central Park
July 08, 2018 - New York
Salsa (Open Level) - 92Y
July 09, 2018 - Upper East Side
Salsa dancing, with its high-energy music, is one of the most popular forms of social dancing in the world.Characterized by passion and sensuality, salsa dancing is a fusion of Latin American and Caribbean dance styles. This class combines the Beginner dance steps with new and exciting patterns that teach you how all of those moves and concepts might be pooled into one dynamic and exciting social dance!
Law of the Land: The Supreme Court's Year in Review - 92nd Street Y
Through July 09, 2018 - New York
Join us with Ron Klain, Kenji Yoshino, Trevor Morrison, Jessica Gresko and our moderator Thane Rosenbaum for a fascinating look at the Supreme Court's just concluded term.
Design Kids | Imagination Playground - Cooper Hewitt Smithsonian Design Museum
July 11, 2018 - New York
Stimulate your child's design creativity! Join us for Imagination Playground in the Arthur Ross Terrace and Garden on Wednesdays from 11:00 a.m.–1:00 p.m from June 27 through August 1. WORKSHOP PROGRAM HOURS Ongoing, 11 – 1 p.m. Arthur Ross Terrace and Garden
Maxi Blaha 'Emilie Flöge: Beloved Companion' - Neue Galerie New York
July 13, 2018 - New York
Acclaimed Viennese actor Maxi Blaha presents a solo performance exploring the life of the companion and muse to Gustav Klimt. Emilie Flöge was a fashion designer who, with her sisters, ran a successful salon. This theater piece, written by Penny Black, imagines the career and loves of this fascinating woman, who was an integral part of the cultural scene in Vienna around 1900. Cabaret at Café Sabarsky in the Neue Galerie continues its unique series devoted primarily to German and Austrian theatrical performance of the 1890s to 1930s. The intimate 60-seat room is exquisitely appointed with period objects, including lighting fixtures by Josef Hoffmann and furniture by Adolf Loos, and features a Bösendorfer grand piano.
Backstreet Boys on GMA 2018 Summer Concert Series - Rumsey Playfield
July 13, 2018 - New York
Backstreet Boys will be taking over Central Park on July 13th with a free performance as part of this year's Summer Concert Series. All other concerts are free and open to the public and will take place on Fridays from 7 a.m. to 9 a.m. ET. Viewers interested in joining "GMA" in Central Park are encouraged to arrive at Rumsey Playfield via the 72nd Street entrance on Fifth Avenue at 6 a.m. when the park opens to the public. The Summer Concert Series returns for the eighth year to Rumsey Playfield in Central Park, home of City Parks Foundation's SummerStage Festival.
Go Africa Harlem 2018 Street Festival - Go Africa Network Inc
July 14, 2018 - New York
Watson Adventures' Wizard School Scavenger Hunt for Harry Potter Fans - Metropolitan Museum of Art
July 14, 2018 - New York
Join Watson Adventures on a unique scavenger hunt for Harry Potter fans ages 10 and up! Follow in the footsteps of young wizards on a field trip to the Metropolitan Museum of Art in search of art that echoes characters, places and enchanted objects in the famed Harry Potter books and movies. Keep your trusty wand handy as you track down a powerful sorceress, a Snape-like potions master, Hagrid-like giants, and cloaked and masked figures as scary as any Death Eater or Dementor. The hunt is not an addition to or variation on Harry's adventures, but instead references to the books will provide a surprising bridge to many strange and wonderful works of art. Kids must be accompanied by an adult, but all-adult teams can compete separately. Advance purchase is required.
Works & Process, the Performing-Arts Series at the Guggenheim, Announces Spring 2018 Season - The Solomon R. Guggenheim Museum, Peter B Lewis Theater
Through July 29, 2018 - New York
Works & Process, the Performing-Arts Series at the Guggenheim, Announces Spring 2018 Season Highlights: - Commissions by Ryan McNamara, Jodi Melnick, and Reid Bartelme and Harriet Jung - Music of Golden Globe Award-winning series Mozart in the Jungle - Behind the scenes access to Carousel, Jerry Springer-The Opera,and Reasons to Be Pretty Happy - American Ballet Theatre, Jacob's Pillow, Nederlands Dans Theater, and Washington Ballet previews - Breaking Bread with Balanchine on Russian Easter with Meryl Rosofsky and New York City Ballet dancers   "An exceptional opportunity to understand something of the creative process" -The New York Times   (NEW YORK, NY - December 4, 2017) -Works & Process at the Guggenheim is pleased to announce its Spring 2018 Season. Since 1984 the performing-arts series has championed new works and offered audiences unprecedented access to leading creators and performers. Programs explore the creative process through stimulating artist discussions and riveting performance highlights. Each 70-minute program takes place in the Frank Lloyd Wright-designed Peter B. Lewis Theater. Additional information is available at worksandprocess.org.   Lea... (read more)
Reflections of a Summer Scape - Joan B Mirviss Ltd
Through August 17, 2018 - New York
Joan B Mirviss is pleased to present Reflections of a Summerscape: Japanese clay, prints, and paintings from June 20 to August 17, 2018. The exhibition is inspired by the colors and elements of the Japanese summer landscape from the sweltering heat of the mid-day sun to the blue-green of water, the vibrant reds of the peonies, the creamy tones of the abalone shells, the granular patterns of sand, and the smooth, carved surfaces of viewing stones.
Highlights Of German Art from the Collection - Neue Galerie New York
Through September 03, 2018 - New York
The German collection spans the period from 1890 to 1940, and emphasizes the key movements of that era, including Expressionism, with canvases by members of the Brücke (Bridge), including Erich Heckel, Ernst Ludwig Kirchner, Max Pechstein, and Karl Schmidt-Rottluff, and also artists affiliated with the Blaue Reiter (Blue Rider), such as Vasily Kandinsky, Paul Klee, August Macke, and Gabriele Münter. The Neue Sachlichkeit (New Objectivity) movement is also addressed, with important selections by Max Beckmann, Otto Dix, George Grosz, and Christian Schad. In the decorative arts, the Bauhaus is a special area of emphasis, with major examples of design by Marianne Brandt, Marcel Breuer, Ludwig Mies van der Rohe, and Wilhelm Wagenfeld. Collectively, these works reflect this tumultuous epoch in German history, as the nation shifted from an empire to a fragile democracy under the Weimar Republic following World War I. Likewise, the utopian ideal of uniting art and life in the pre-war era was replaced by a more practical embrace of a machine aesthetic, as artists reconciled themselves to the emergence of modern technology.
Gustav Klimt and Egon Schiele: 1918 Centenary - Neue Galerie New York
Through September 03, 2018 - New York
Gustav Klimt (1862-1918) and Egon Schiele (1890-1918) are two of the greatest artists Austria produced in the early twentieth century. Although born nearly thirty years apart, both tragically died in 1918—the same year that the Austro-Hungarian Empire ceased to exist following its defeat in World War I. Over the intervening century, the works of Klimt and Schiele have come to define the fertile creativity that marked the so-called "joyous apocalypse," an apt term used to connote the waning days of Habsburg rule. This show pays tribute to the groundbreaking achievements of Klimt and Schiele, two masterful artists who are key figures in the collection of the Neue Galerie New York.
P.S. Art: Celebrating the Creative Spirit of NYC Kids - The Metropolitan Museum of Art
Through October 21, 2018 - New York
Returning to The Met for the 11th consecutive year, the exhibition P.S. Art: Celebrating the Creative Spirit of NYC Kids features works of art in a variety of media created by public school students in New York City. The exhibition will be on view and open to the public at The Met Fifth Avenue from June 12 through October 21, 2018. P.S. Art highlights the talent and creativity of young artists and champions art making as a way to appreciate the cultures, life experiences, and traditions across the city. The 121 works in this year's exhibition represent 123 students in grades pre-kindergarten through 12th grade in public schools throughout the five boroughs. The works were chosen from over 1,200 submissions, and the final decisions were made by a jury comprised of distinguished members of the art community, including members of The Met staff. P.S. Art 2018: Celebrating the Creative Spirit of NYC Kids is a project of the New York City Department of Education and Studio in a School Association, Inc.
Looking for Free Group Planning Services?
Get free advice on planning your group's trip to New York.
MORE Activity Planner ARTICLES
RESTAURANTS

Multi-concept restaurant offering modern Japanese cuisine, a...

THEATER

Kander and Ebb's "musical vaudeville" in which Roxie Hart ga...

SHOPPING

DataVision is redefining retail with their new, fully intera...

SIGHTSEEING

Located in Times Square in the heart of New York City, Riple...