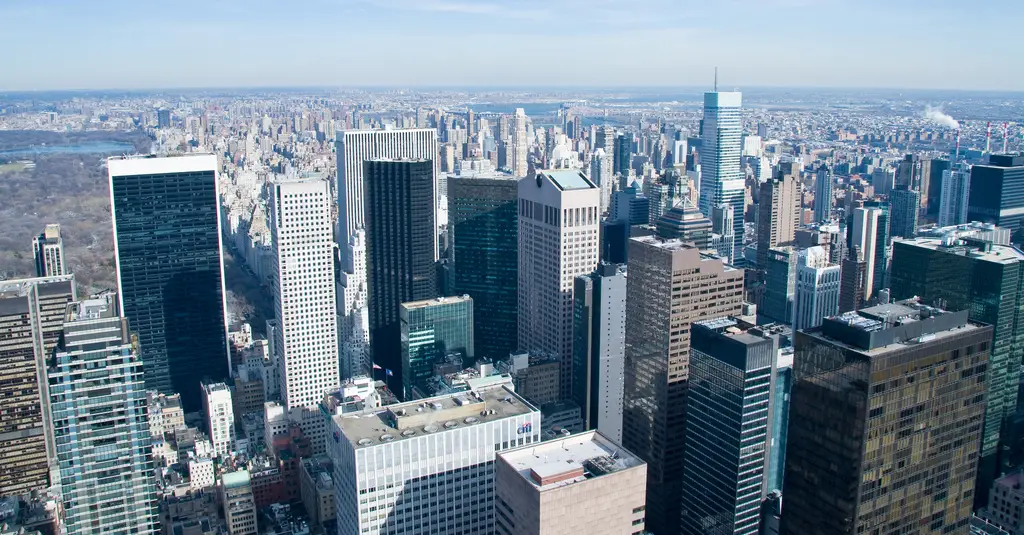 Photo: ArtBrom/Flickr

You'll find the the Metropolitan Museum of Art, Madison Avenue, Central Park Zoo, and Seredipity 3 in the Upper East Side, along with a plethora of other activities, eateries, and landmarks. City Guide's list of things to do on the Upper East Side this week will keep you occupied and thoroughly entertained during your visit to this beloved NYC borough.


PIX11/SKTCF Running Of The Balls 5K & 10K - Firefighters Field, Roosevelt Island
June 10, 2018 - New York
We are back on Roosevelt Island with the Sean Kimerling Testicular Cancer Foundation for the sixth annual Running of the Balls. Opt to run a 5k or 10k—either way, you'll have stunning views of Manhattans and Queens on course and be met with NYCRUNS' fantastic bagel and fruit spread at the finish. TE CAUSE: Every hour of every day one man in the U.S. is diagnosed with testicular cancer–let's do something about it! Join us at the event and help raise funds via Crowdrise to support the Sean Kimerling Testicular Cancer Foundation's fight.
The Middle East in Turmoil: Is There a Future? - 92nd Street Y
June 10, 2018 - New York
The Middle East has long been critical in world politics — oil, wars, terrorism, religious tensions, etc. Recent developments (eg. Saudi assertive, Sunni-Shia divided, Syrian/Yemen Wars, refugees, ISIS) have had dramatic impacts. Is the region heading for major implosion with big powers involved or for collapse? Can it recover stability? Will it become irrelevant? What is the future of this key Arab-Islamic region and its importance in world affairs?
China: What's Next — A Conversation with China Expert Elizabeth Economy - 92Y
June 10, 2018 - Upper East Side
In the wake of President Trump's recent visit to China, what does the future hold for the relationship between the ever-growing Asian superpower and the United States? What are the economic stakes for the two countries? How will President Xi Jinping's reforms affect human rights within China and its interactions with the outside world? Get key insights from Professor Ralph Buultjens and China expert Elizabeth Economy, whose latest books is The Third Revolution: Xi Jinping and the New Chinese State, when they sit down for a timely and informative discussion.
Arts of the Islamic World in French - The Met Fifth Avenue
Through June 11, 2018 - New York
A tour of the New Galleries for the Art of the Arab Lands, Turkey, Iran, Central Asia, and Later South Asia explores the Metropolitan Museum's collection of Islamic art, a collection that is one of the finest and most comprehensive in the world. Fifteen galleries grouped by geographic region trace the course of Islamic civilization from Spain in the West to India in the East. The tour draws on this collection to explore the rich artistic traditions of the Islamic world and the distinct cultures within its fold.
30-Minute Met: Guide's Choice in Spanish - The Met Fifth Avenue
Through June 11, 2018 - New York
Gymnastics and Parkour Open Workout / Ages 15+ - 92Y
June 12, 2018 - Upper East Side
Join 92Y coaches for drop-in workouts in an unstructured atmosphere and utilize our state-of-the-art equipment.
Yiddish Under The Stars - SummerStage in Central Park
June 13, 2018 - New York
YIDDISH UNDER THE STARS Wednesday, June 13, 2018, at 7:00 pm (Doors open at 6 pm) SummerStage in Central Park Central Park near E. 72nd St. & 5th Ave. | New York, NY 10021 New York celebrates its Yiddish Heritage and Soul with its most brilliant musical stars. Come join thousands of music lovers for a concert filled with Klezmer artistry, Yiddish theatre gems, and performances by our most beloved artists. – Frank London & His Klezmer All Stars – Andy Statman – Cantor Magda Fishman – Pharaoh's Daughter with Cantor Basya Schechter – Golem – Daniel Kahn & the Painted Bird – Eleanor Reissa – Zalmen Mlotek FREE (First come, first served until venue capacity is reache
Israeli Folk Dance: Open Session—Wednesdays - 92nd Street Y
June 13, 2018 - New York
Open Session: Dancing for everyone! Open dancing with instruction of more advanced repertoire. Wednesdays, Ongoing, 8:15 pm-12:45 am, $14 at door. Taught by Ruth Goodman. Call the Israeli Folk Dance Hotline at 212.415.5737 for information and schedule updates.
R. J. Valentin's Deep Water Running — Single Sessions - 92Y
June 13, 2018 - Upper East Side
Enjoy non-impact running in place in our pool. This workout simulates land running with the added challenge provided by the water's resistance. Participants wear a flotation belt; no swimming skills necessary.
R.E.D. Warrior 2.0 Drop-In - 92Y
June 14, 2018 - Upper East Side
An intense workout fusing martial arts, fitness, moving meditations and inspirational conversations to strengthen your body and mind.Redefine your belief in yourself, learn to be present in the moment, quiet your mind and become aware of your inner strength.
Morning at the Museum - Cooper Hewitt Smithsonian Design Museum
June 16, 2018 - New York
Morning at the Museum is a Smithsonian program that provides access to a museum for individuals with cognitive and sensory processing disabilities by providing pre-visit materials, early entrance for registered families, gallery scavenger hunt, design activities, and a "Take a Break" space. Saturday, June 16, 9:00–10:30 a.m. In this special workshop, participants will engage in a hands-on theatrical puppet performance and in a design activity with Cecilia Arana and Mindy Pfeffer from NYC Kids Project. NYC Kids Project is a social justice arts organization advocating empathy, acceptance, and inclusion. Performances and classroom programs use theatrical puppets, storytelling, sign-language, adaptive equipment and facilitated dialogue to focus on character development and anti-bullying issues. Audiences are encouraged to examine attitudes surrounding disabilities and differences, fostering empathy and awareness of commonalities. This program is free and for all ages. Pre-Registration Required. To register, email access@cooperhewitt.zendesk.com or call 917.809.6732.
Joel Otterson: The Excited Eye - Jason Jacques Gallery
Through June 16, 2018 - New York
Jason Jacques Gallery, in collaboration with the Elizabeth Dee Gallery, announces Joel Otterson: The Excited Eye, an exhibition of the self-titled ceramiphile Joel Otterson. The artist will present a curated selection of sculptures that draw inspiration from aspects of domestic handicraft and traditional materials. Otterson's interest in the Gesamkunstwerk or total work of art, keeps his works in conversation with one another and their environments
Broadway 92Y Chorus Concert - 92Y
June 17, 2018 - Upper East Side
Join us for the concert of the Broadway at 92Y Chorus – founded by Robbie Capp in 1994, it remains the only community chorus in New York devoted to classic repertory from the American musical theater, stage and screen.
Watson Adventures' Secrets of Central Park Family Scavenger Hunt - Central Park
June 17, 2018 - New York
This Father's Day, join Watson Adventures on a unique scavenger hunt for families in Central Park! Kids and adults work together to explore the park below 72nd Street. To score points, you'll have to find Stuart Little, stick your tongue out at a rude animal, learn the motto of a hidden eagle, decipher a secret code by the pond seen in Home Alone 2, spot Cupid at the Carousel, unscramble a message in the sky, and find a witch turned to stone. For ages 7 and up. Kids must be accompanied by an adult. Advance purchase is required.
Ivanov - New York City Center
Through June 17, 2018 - New York City
One of Moscow's leading theatre companies will perform Ivanov, Chekhov's first play, a dazzling mix of comedy, satire, and psychological drama, at New York City Center (131 W. 55th Street) for a special limited engagement June 14th through June 17th. Evgeny Mironov stars as Ivanov, an antihero and melancholic upper-class man who is struggling to regain his former glory. This award winning production directed by Timofey Kulyabin premiered in Moscow and was nominated for the prestigious Golden Mask National Theatre Award (equivalent of the Tony Award) in multiple categories. mailto:info@cherryorchardfestival.org The Cherry Orchard Festival, co-founded by Maria Shclover and Irina Shabshis, is presenting this Russian State Theatre of Nations production in Russian with English supertitles. The schedule of performances is: Thursday, June 14, Friday, June 15, and Saturday, June 16 at 7:30 PM; Sunday, June 17 at 2:00 PM. Tickets for the performances are priced at $45. – $155. and are available at the New York City Center Box Office in person or by calling CityTix® 212.581.1212, by visiting http://www.nycitycenter.org/tickets or by visiting CherryOrchardFestival.org. Student d... (read more)
Alfons Mucha: Shaping The Czech Identity - Czech Center New York
Through June 22, 2018 - New York
The exhibit examines the role of the artist at times of political change, presenting examples of material created by Mucha for his country, culminating in his most significant work the Slav Epic. The Mucha Foundation, the Czech Center New York, and the Permanent Mission of the Czech Republic to the United Nations, are proud to present Alfons Mucha: Shaping the Czech Identity, which opens Thursday 31st, 2018, at the Czech Center New York Gallery. This exhibition celebrates the centenary of the birth of Czechoslovakia in 1918 by exploring Mucha's contribution to the nation's struggle for national identity and self-determination.
Open Studio for Families - Guggenheim Museum
Through June 24, 2018 - Manhattan
For families with children ages 3 and up. Explore the themes and materials seen in the works on view at our drop-in studio art-making program.
Morning Hours for Members and Patrons - The Met Fifth Avenue
Through June 30, 2018 - New York
Start your day at The Met! Each month, Members and Patrons* are invited to attend private morning hours for one or more select exhibitions before the Museum is open to the public. Please present your Member or Patron card to admit you and a guest. Only the street-level entrance at 81st Street and the Parking Garage entrance will be open during this hour.
Works & Process, the Performing-Arts Series at the Guggenheim, Announces Spring 2018 Season - The Solomon R. Guggenheim Museum, Peter B Lewis Theater
Through July 29, 2018 - New York
Works & Process, the Performing-Arts Series at the Guggenheim, Announces Spring 2018 Season Highlights: - Commissions by Ryan McNamara, Jodi Melnick, and Reid Bartelme and Harriet Jung - Music of Golden Globe Award-winning series Mozart in the Jungle - Behind the scenes access to Carousel, Jerry Springer-The Opera,and Reasons to Be Pretty Happy - American Ballet Theatre, Jacob's Pillow, Nederlands Dans Theater, and Washington Ballet previews - Breaking Bread with Balanchine on Russian Easter with Meryl Rosofsky and New York City Ballet dancers   "An exceptional opportunity to understand something of the creative process" -The New York Times   (NEW YORK, NY - December 4, 2017) -Works & Process at the Guggenheim is pleased to announce its Spring 2018 Season. Since 1984 the performing-arts series has championed new works and offered audiences unprecedented access to leading creators and performers. Programs explore the creative process through stimulating artist discussions and riveting performance highlights. Each 70-minute program takes place in the Frank Lloyd Wright-designed Peter B. Lewis Theater. Additional information is available at worksandprocess.org.   Lea... (read more)