Things to Do on the Upper East Side This Week - October 14-October 21
October 14, 2018 - by CG Directory Editor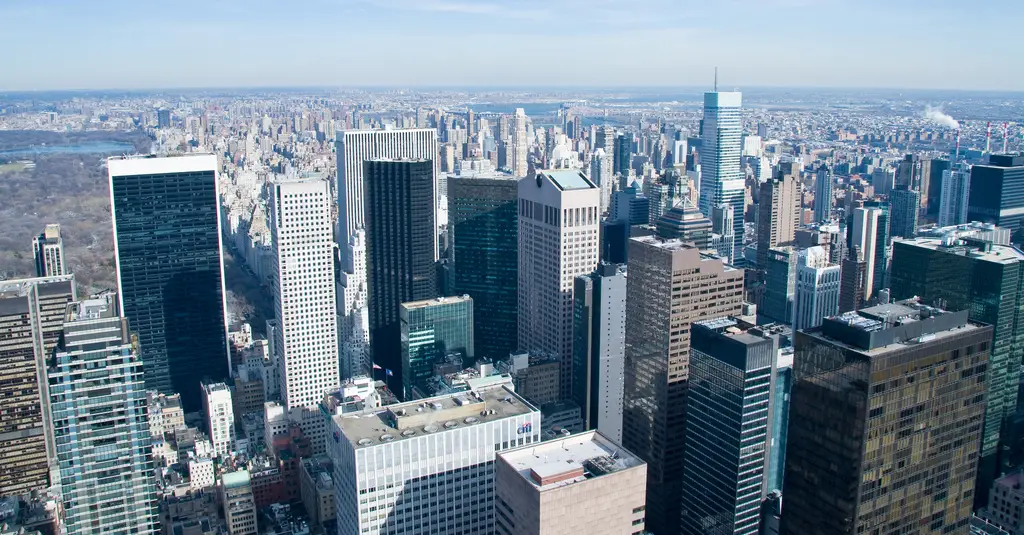 Photo: ArtBrom/Flickr

You'll find the the Metropolitan Museum of Art, Madison Avenue, Central Park Zoo, and Seredipity 3 in the Upper East Side, along with a plethora of other activities, eateries, and landmarks. City Guide's list of things to do on the Upper East Side this week will keep you occupied and thoroughly entertained during your visit to this beloved NYC borough.


East West Street: A Song of Good and Evil - 92Y
October 14, 2018 - Upper East Side
Using words drawn from Sands' book East West Street; music of Ravel, Rachmaninoff, Bach, Leonard Cohen and others; and the stagecraft of director Nina Brazier, the work explores the connections between three men whose lives became intertwined during the Nuremberg trials: Hersch Lauterpacht, who introduced the concepts of crimes against humanity and war crimes into international law; Raphael Lemkin, who coined the term "genocide"; and Hans Frank, the personal lawyer of Adolf Hitler.
Cabaret: John Musto & Amy Burton - Neue Galerie New York
October 18, 2018 - New York
Amy Burton and John Musto return to the Café Sabarsky for an elegant evening of song including gems from Weimar, the Great American Songbook, 1920's Paris and special surprises! Cabaret at Café Sabarsky in the Neue Galerie continues its unique series devoted primarily to German and Austrian music of the 1890s to 1930s. The intimate 60-seat room is exquisitely appointed with period objects, including lighting fixtures by Josef Hoffmann and furniture by Adolf Loos, and features a Bösendorfer grand piano.
Members' Party and Private View: Hilma af Klint - Solomon R. Guggenheim Museum
October 19, 2018 - New York
Members at the Individual level ($85) and above are invited to join us for a members' party celebrating the opening of Hilma af Klint. Filling the Guggenheim rotunda, this exhibition is the first major solo exhibition in the United States of af Klint's pioneering work. Come see her bold color palettes and expansive formats, and experience the work of this long under-recognized innovator of abstract art. Family-oriented activities from 6:15 to 7:30 pm. Music and cash bar from 6:15 to 9 pm. No RSVP is required. Not yet a member? Join today to enjoy this private viewing and to attend other exclusive events.
Halloween Murder Mystery - Mount Vernon Hotel Museum & Garden
October 20, 2018 - New York
Halloween Murder Mystery October 20, 26 & 27 6:15 & 7:30 pm All new for 2018! In this fictional mystery game, loosely based on an historic newspaper account, an unidentified skeleton has been discovered at the Mount Vernon Hotel. Explore the Museum by candlelight, and collect clues to unravel the mystery and solve the case. Appropriate for adults and families with children 10+. Reservations required. For more information and reservations, click here. https://www.brownpapertickets.com/event/3621755 Cost: $25 Adults, $15 Children Under 12 and Members
P.S. Art: Celebrating the Creative Spirit of NYC Kids - The Metropolitan Museum of Art
Through October 21, 2018 - New York
Returning to The Met for the 11th consecutive year, the exhibition P.S. Art: Celebrating the Creative Spirit of NYC Kids features works of art in a variety of media created by public school students in New York City. The exhibition will be on view and open to the public at The Met Fifth Avenue from June 12 through October 21, 2018. P.S. Art highlights the talent and creativity of young artists and champions art making as a way to appreciate the cultures, life experiences, and traditions across the city. The 121 works in this year's exhibition represent 123 students in grades pre-kindergarten through 12th grade in public schools throughout the five boroughs. The works were chosen from over 1,200 submissions, and the final decisions were made by a jury comprised of distinguished members of the art community, including members of The Met staff. P.S. Art 2018: Celebrating the Creative Spirit of NYC Kids is a project of the New York City Department of Education and Studio in a School Association, Inc.
Looking for Free Group Planning Services?
Get free advice on planning your group's trip to New York.
MORE Activity Planner ARTICLES
RESTAURANTS

Beloved midtown spot takes inspiration from local tradition,...

THEATER

Gaston Leroux's famous period thriller is now one of Broadwa...

SHOPPING

PANDORA, one of the leading names in jewelry for more than 3...

SIGHTSEEING

Start by ascending to the top of the tallest building in the...