Summer is a great time to embark on that family road trip you've been planning. Worried about the wallet? Taking a road trip doesn't have to mean big-budget expenses. These tips from financial expert Farnoosh Torabi will help you make your cross-country family trip affordable, fun, and memorable for everyone on board.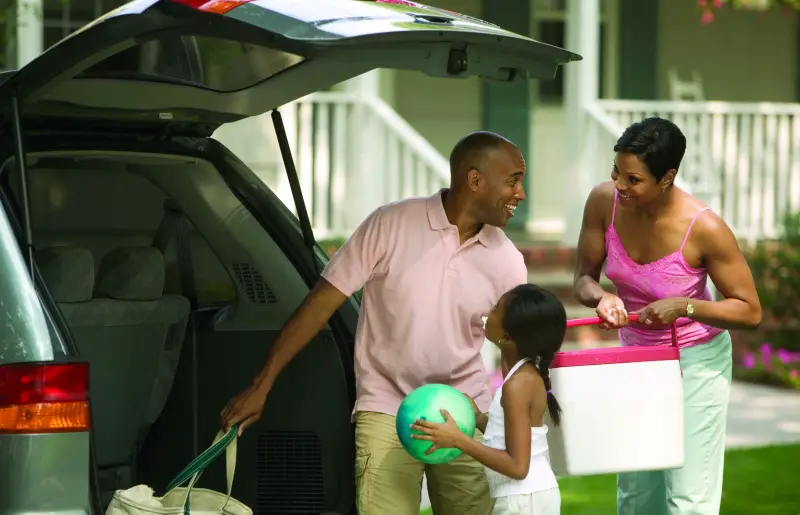 Gas Tank...App-ified

Constantly fluctuating gas prices can mean a headache at the pump. Use great tools like GasBuddy.com, a website and app that helps you locate the nearest gas station with the best prices. Gas Hog, an app priced at a mere 99 cents calculates your car's fuel economy, and gives great tips on improving your fuel efficiency.
Rental Remorse? No Way!
Much to the surprise of travelers, renting a car for weekend getaways can be more financially efficient than taking your own vehicle. According to a studies from the Center for Automotive Research, renting a compact car from Enterprise Rent-A-Car at its weekend rate, can save drivers up to 12 cents per mile. That's at least $20 of savings on a 300-mile excursion. Visit Enterprise.com/familytravel for all the benefits of a rental for your family road trip.
Stock Up Beforehand

Snacking is an undeniable part of road trips. Twinkies and slurpees found at gas station convenient stores even start to sound charming after a long highway stretch. More alarming, however, is that a family of four can spend $15.00 for those sugary treats and drinks during one stop. By stocking up prior to hitting the road, you can skip the roadside sugar binge and pack healthier, more filling treats like string cheese, fruit, and peanut butter. Not only will you save more for your budget, but no one will suffer the sugar crash blues on your trip!
Sunday Night's Alright for...Booking!
A Sunday night, after the weekend rush has died down, is a great time to ask questions, explore savings, and speak with hotel representatives about your stay. Ask to get a free night's stay if you're staying for more than two nights. You can save a cool $100 right off the bat! You never know till you ask.
Live Like a Local - Ditch the Hotel
Websites like AirBnB and One Fine Stay help you find cheap – but chic – guest rooms in local homes and apartments. Get all of the hotel amenities with a more personal, localized touch for great prices. It can make more an unconventional stay, with lasting memories.
Budgeting your adventure won't mean sacrifice with these great tips and tricks for a wallet-friendly family road trip.