If you're looking to learn and be inspired this fall in New York, look no further than the New York Public Library. With a slate of events that include Alice in Wonderland, urban design, and our fascination with conspiracy theories, the New York Public Library's free public programs offer something for everyone. Here are our picks for the top ten talks at the NYPL you should check out in fall 2015.
Returning to the Stephen A. Schwarzman Building this month is the NYPL's weekly Books at Noon series. Each Wednesday from now through November 18, illustrious writers like David Hare, Sarah Ruhl, and Richard Dawkins will be on hand to discuss their latest works, followed by an audience Q&A and book signing. The series joins a slate of fascinating free events at the Schwarzman building, in addition to the library's "LIVE at the NYPL" series. On October 7, authors Marion Weiss and Michael A. Manfredi will discuss their book Public Natures: Evolutionary Infrastructures with other architects and urban design experts. The discussion will focus on the design potential of infrastructure and how to break down the strict divisions between architecture, engineering, landscape, and urbanism as cities continue to grow.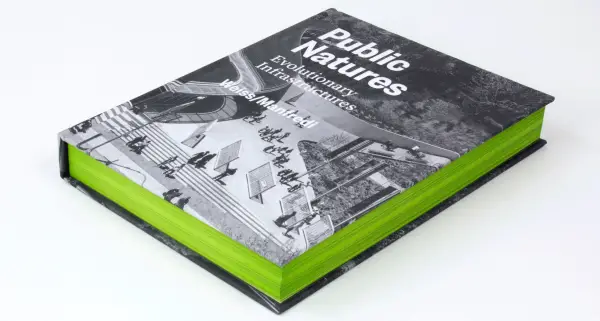 Across the street, the Mid-Manhattan Library has a slew of interesting programs scheduled for the fall, featuring such topics as Playboy's effect on music, the history of the Jewish Deli, and NYC firefighters. On November 23, academic psychologist and science writer Rob Brotherton will be at the library to discuss the history of conspiracy theories and the research behind why they draw us in. Another compelling discussion will take place on October 21 with Julie Wosk, author of the new book My Fair Ladies. The talk centers on "manmade women," from Pygmalion to The Stepford Wives, and how these artificial constructions of the "perfect woman" affect real women's lives.
Those wishing to hear a bit more about the lives of actual women, can head to the Jefferson Market Library on October 5 for a discussion with renowned actress/director Estelle Parsons and authors Lynne Sharon Schwartz and Hilma Wolitzer. The three women, along with moderator Rosalind Reisner, will discuss how to live a creative life and how that life changes and evolves over time.
Given its focus on entertainment, it's no surprise the Library of Performing Arts near Lincoln Center has a packed schedule of wonderful live events. On November 14, audiences can hear from those who help theatergoers that can't in "Hands On: Broadway's Sign Language Interpreters." Speakers from the organization Hands On will discuss and demonstrate how Broadway shows get translated and interpreted for the deaf. For another look behind the scenes, theatrical makeup artist Joe Dulude II will discuss and demonstrate his work (including Elphaba's green complexion in Wicked) at the library on October 10.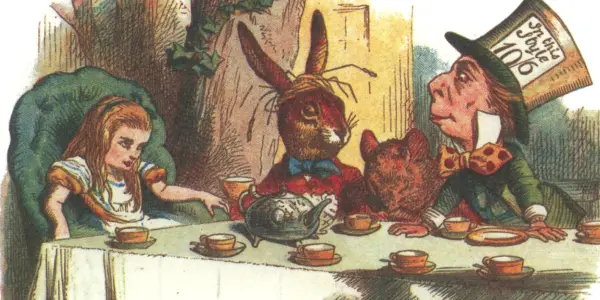 This fall, the Library of Performing Arts goes down the rabbit hole with the Alice in Wonderland-centric exhibit Alice Live!, coinciding with the 150th birthday of Lewis Carroll's masterwork. Supporting the new exhibition will be a series of live Alice events, including film screenings, talks, and spoken word performances. On October 5, Alice fans can join actress Kate Burton, composer David Del Tredici, director Andre Gregory, and author Monica Edinger for a discussion examining audiences' fascination with Alice in Wonderland and its continuing allure.
Further uptown, the Schomburg Center for Research in Black Culture offers a number of excellent discussions about race and social justice. A particularly relevant event this fall will be "Talks at the Schomburg: Rethinking Ferguson Through the Prism of Suburbia." Held on October 28, the discussion will bring together leading activists, journalists, and scholars to discuss the impact of geography on America's racial dynamics, particularly in light of the racially motivated community uprisings in Ferguson, Missouri, and other suburban areas. For something a bit lighter in tone, the Schomburg will also offer a Comedy Night on November 2. Comedians Naomi Ekperigin and Phoebe Robinson will join host Akilah Hughes for a night of laughter and conversation.
These events at the New York Public Library are all free, but some require advance registration. For more information and a complete schedule of fall 2015 events at the New York Public Library, visit nypl.org.