The Financial District, also known as FiDi, is the southernmost neighborhood in Manhattan. Most people probably recognize famed downtown attractions like Wall Street and the New York Stock Exchange, which are often shown in movies. As the name suggests, it's also the heart of banking in the city. So what can you see here? Plenty.
Battery Park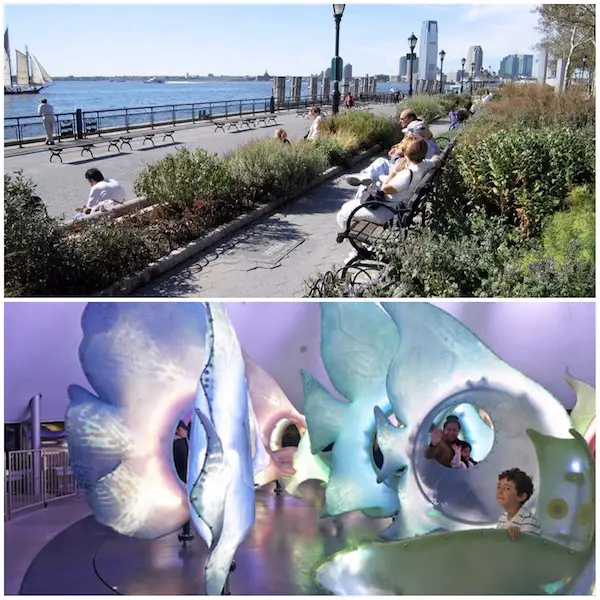 I always like to include a park, as one tends to walk quite a bit when visiting a new city. It's good to take a pause from time to time. With a city as big as New York City, there will always be at least one great park in every neighborhood. While Battery Park isn't nearly as big or great as Central Park, it can still show for some spectacular views of the Statue of Liberty! Park yourself on a bench and relax, enjoy some scenery. It's also home to the lovely SeaGlass Carousel, great for the little ones. On the western side of the park is the Museum of Jewish Heritage—A Living Memorial to the Holocaust.


Trinity Church
While we understand you want to see St. Patrick's Cathedral, Trinity Church is also a fascinating destination. (Just as New York City has a lot of parks, it also has a lot of churches.) And it doesn't matter if you're religious or not because you're going to be stunned by the artwork. Both historical (George Washington was a member of the congregation) and aesthetically pleasing, Trinity Church and its lush churchyard are a great addition to your list of things to see in New York City.
One World Observatory
While a lot of these attractions are free things you could check out yourself, the One World Observatory is the one thing on this list that's unfortunately not free. Which is completely understandable as this is an attraction most people want to see when in New York City. This 1,776-foot tall building will secure you stunning views of New York City and its surrounding waters, and it's open seven days a week. (Click here to save 20% off admission.)
Kaffe 1668 South
I'm big on coffee. The beverage is just as much a necessity as it's a desired beverage of choice. So one of the things I love the most about New York City is the abundance of great coffee shops! No matter where you are, no matter which neighborhoods, there will be great coffee there. My favorite in FiDi is hands down Kaffe 1668 South. I might be biased because I'm Norwegian and the coffee shop is Swedish. But the coffee is great. Start off the day in FiDi with a coffee from Kaffe 1668 South.
Wall Street and the New York Stock Exchange
If there's one place you need to visit before you head on home, it's Wall Street and the New York Stock Exchange. You know it from movies, the hustle and bustle of Wall Street where everyone is all about the money. While you can definitely see a lot of businessmen and -women strolling the streets, there's also a lot of other things to see, such as the New York Stock Exchange. Wall Street is an eight blocks long street, and walking the distance you'll be in the center of the financial market of New York City, some say the world. It's a fascinating feeling you shouldn't miss out on.
The Charging Bull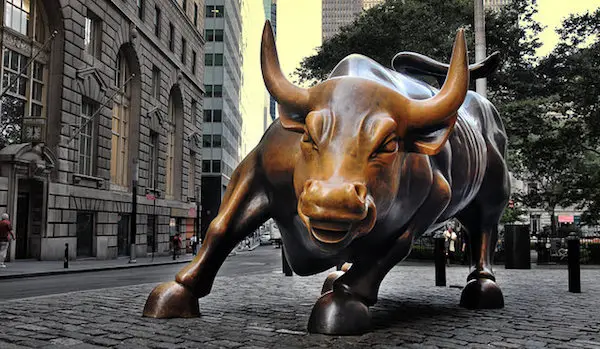 The Charging Bull, also known as the Wall Street Bull or the Bowling Green Bull, is another must see when you're down in FiDi. It's a popular attraction for tourists, and you've probably often seen it displayed in movies. This 11 feet tall and 16 feet long bronze statue has been around since 1989, and it has become a part of New York's history—and a photo op you don't want to miss!

About the author: Nina is the Engagement and Corporate Communications Analyst for RentHop, a national apartment rental site based in New York City. She moved overseas from Norway three years ago and has since been living and working as an expat in New York, enjoying everything the city has to offer.