Where to shop in Tribeca. Tribeca means a lot of things to a lot of people. To some, it is simply a portmanteau—the "triangle below Canal." For lucky others it is home. Tribeca's residential identity is fitting: it was the first residential area to spring up beyond the city's boundaries in the late 18th century. Now this neighborhood nestled on the southwestern outskirts of downtown Manhattan is packed with culture (it's home to Robert De Niro's Tribeca Film Festival), eclectic shops, excellent cafés, and cobblestones aplenty. For the best of shopping in Tribeca, follow our guide to exploring this charming neighborhood.
Tribeca Shopping: Satisfying Sights
For a morning cup of coffee in Tribeca, it is best to do as Hugh Jackman does (seriously) and head to the Laughing Man Coffee & Tea. The Aussie actor owns this café which serves fair trade coffee and ridiculously good stroopwafels. After you've had your caffeine fix (and ideally a celeb sighting of Jackman himself) mosey your way to ultra-artisanal menswear shop The Armoury. This is the brand's only outpost outside its flagship in Hong Kong and features classic suiting and made-to-measure services. Their fabric library alone is worth a gander. After getting your fix of finery, make your way to local favorite The Mysterious Bookshop. The shop has been around for over three decades and bills itself as one of the oldest mystery bookstores in America. From current thrillers to vintage British crime titles, it's worth a browse through the bookcases.
Laughing Man Coffee & Tea, 184 Duane Street. livelaughingman.com
The Armoury, 168 Duane Street. thearmoury.com
The Mysterious Bookshop, 58 Warren Street. mysteriousbookshop.com

Tribeca Shopping: Boutique Hopping
For the legit Tribeca experience, one must do as the natives and traverse the cobblestone streets to dip in and out of the neighborhood's myriad indie shops. It is safe to say that Steven Alan spearheaded the multi-brand, curated boutique trend. He opened his first Manhattan outpost in the mid-1990s and his Tribeca location remains one of the very best. It features a wide range of international designers and the company's beloved eponymous, in-house label. Prepare to covet everything, from the most perfect of cashmere scarves to gorgeous knit sweaters. Afterwards, swing by Shinola for made-in-Detroit watches and leather goods. The relatively new company has become an instant hit with its favored, large-faced Runwell watches and rugged leather satchels. For accessories that pack a high fashion punch, Edon Manor is a must. Co-owner Ryan Korban has immaculately decorated the space with bookshelves teeming with art tomes and wingtip chairs tucked next to a fireplace. The expertly edited selection includes Valentino studded heels and sumptuous Givenchy totes.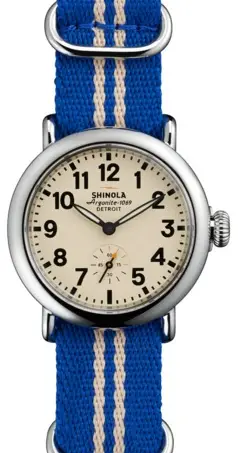 Steven Alan, 103 Franklin Street. stevenalan.com
Shinola, 177 Franklin Street. shinola.com
Edon Manor, 391 Greenwich Street. edonmanor.com

Tribeca Shopping: Elevate the Evening
To wind down your day, indulge your senses. First up: the eyes. Fashion designer Roberta Freymann's Roberta Roller Rabbit shop is an aesthetically riveting place to peruse splendid, block-printed textiles used for everything from table linens to pajamas. Her chic designs incorporate inspirations ranging from the Near and Far East to South America. Next, treat your senses of taste and smell with a stop at The Odeon. This restaurant was born in the '80s and somehow has maintained its allure through the years. Their burgers and martinis are stellar, and the clientele is equally impressive. The Odeon's booths have entertained artists (Jeff Koons, Jean-Michel Basquiat) and film superstars (Scorsese, De Niro). Breathe in the atmosphere, and ideally sip on something, too. Afterwards, finish your evening with a stroll down Hudson Street and make sure to meander a few blocks west to the Hudson River. Stop to take in the stunning views of New Jersey across the way and then turn around and head back into the thick of Tribeca.
Roberta Roller Rabbit, 176 Duane Street. robertarollerrabbit.com
The Odeon, 145 West Broadway. theodeonrestaurant.com
---
For more on where to eat in Tribeca, click here.