In the historic boiler room of Chelsea Market you'll find one of New York City's most innovative experiences: the immersive art space ARTECHOUSE. At NYC's original home for digital art, you'll find yourself enveloped in waves of color, light, and sound. You've never seen art like this before, as room-sized digital projections merge with sound design to create a cinematic experience. (As you can imagine, the Insta potential is endless.)
Use code City6 for $6 off admission!
Credit: ARTECHOUSE.
On view now is Beyond the Light, which opened June 1st. This innovative show was developed with NASA and makes use of the James Webb Space Telescope, turning data into art.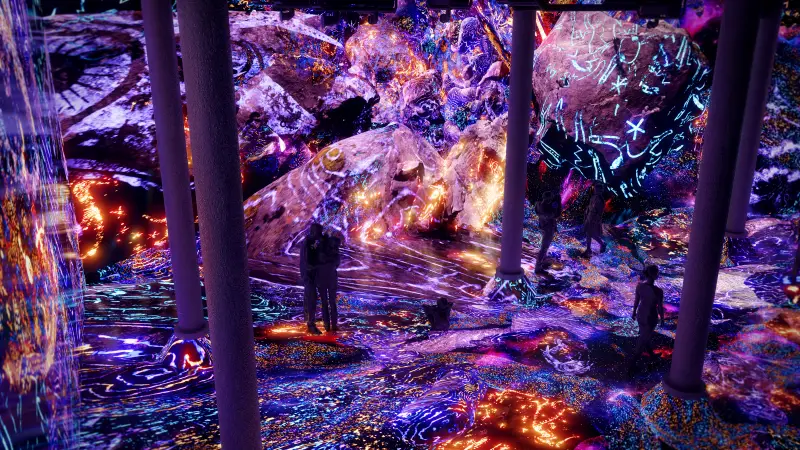 Credit: ARTECHOUSE.
The exhibition draws on the latest audio-visual technology and special software to reimagine space exploration—ARTECHOUSE Studio worked with NASA's Goddard Space Flight Center, the James Webb Space Telescope Mission team at the Space Telescope Science Institute (STScI), and Johns Hopkins University's William H. Miller III Department of Physics & Astronomy. Spotlighting the James Webb Space Telescope's perspective-bending discoveries of our early galaxies, the exhibition explores light as the throughline that connects history, science, engineering, technology, and the astonishing discoveries driving the evolution of our understanding of the cosmos.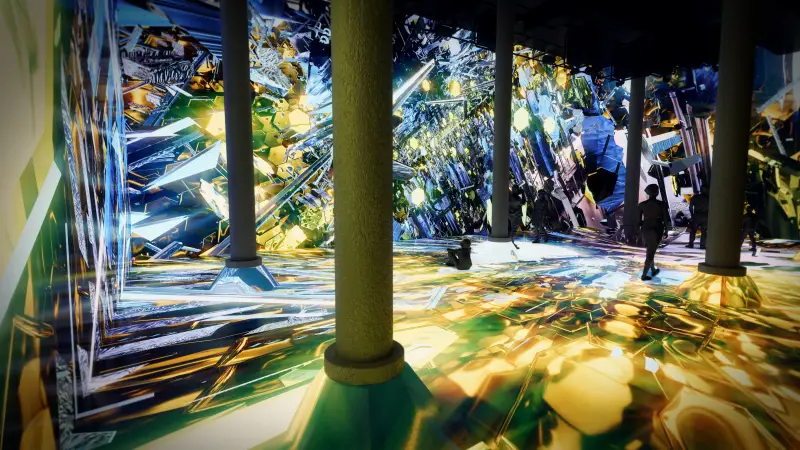 Credit: ARTECHOUSE.
The title piece is accompanied by six supporting installations that explore our immediate solar system, covering the moon, heliophysics, the Mars rover, climate science, the biosphere, and NASA itself. Discover the impact that a Carrington Event  (an 1859 massive geomagnetic storm) would have on our society today, make music with an instrument comprised of elements of the periodic table, explore Mars rovers' dreams as imagined by AI, and learn about NASA Spinoffs, which highlight NASA's aerospace engineering developments that are solving problems in everyday life (pacemakers, CAT scans, CO2 detectors).
"We are thrilled to collaborate with NASA to bring the universe closer to our visitors and inspire them through Beyond the Light," said Sandro Kereselidze, ARTECHOUSE Co-Founder and Chief Creative Officer. "We believe that art, science, and technology can come together to offer a fascinating experience, and this exhibition is a perfect example of the convergence of these worlds. Conceptualized through many in-person and virtual sessions with NASA's team of scientists and specialists, this exhibition takes science and data that already exists and brings it to life artistically in a way that's never been done before."
439 W. 15th St., #artechouseNYC, @artechouse, artechouse.com