Drinks Plus Activities: Bowling, Manicures, Games, & More in NYC Bars
October 11, 2018 - by Linda Sheridan
If you're a fan of multitasking but also enjoy a drink now and again, check out these nine NYC bars that also offer an onsite activity. You'll be pleasantly surprised at the fun you can enjoy with friends on a Saturday night, which can extend beyond throwing back a few (not that there's anything wrong with that!) to knocking down pins or catching a film.
Drinks Plus Activities: Brooklyn
Brooklyn Bowl's sprawling 23,000 foot space in Williamsburg is a triple treat. Enjoy cocktails, Southern comfort food by Blue Ribbon, plus 16 lanes of bowling, plus live concerts, staged right alongside the bowling lanes! No tacky bowling alley aesthetic here—each lane has its own plush leather couch; even the spacious bathroom lounges upstairs are quite lovely. You can rent onsite bowling shoes and buy socks, if you need. Note that to attend any of the shows, it's strictly 21+ only. (You can bring the kids along for Family Bowl, on weekends.) Groups/parties welcome. 61 Wythe Ave., Brooklyn, 718-963-3369, brooklynbowl.com
Drinks Plus Activities: East Village
Where else in New York City can you get a drink, AND get your nails done, for $10? A long-running downtown nightspot staple, Beauty Bar evokes a dimly lit 1950s beauty salon, complete with lined-up hairdryers. Loud DJ music is sure to get you in the festive mood. Reservations are not required, walk-ins encouraged. Strictly 21+. Reservations for groups/parties of six or more welcome. Manicure hours Monday-Friday, 6-11pm, Saturday to Sunday, 3-11pm. 231 E. 14th St., 212-539-1389, thebeautybar.com
Drinks Plus Activities: Greenpoint
Okay, maybe doing your laundry isn't the first thing you think of when going to the bar, but why not make the mundane a bit more fun? When Sunshine Laundromat & Pinball throws in gaming and beers, your clothes will be done sooner than you know it! The Greenpoint, Brooklyn fixture has a reasonably priced selection of suds (canned and bottled beer), as well as on tap. The laundromat is open seven days a week, it's air-conditioned, and it has wifi. 860 Manhattan Ave., Greenpoint, Brooklyn, 718-475-2055, sunshinelaundromat.com
Drinks Plus Activities: Upper West Side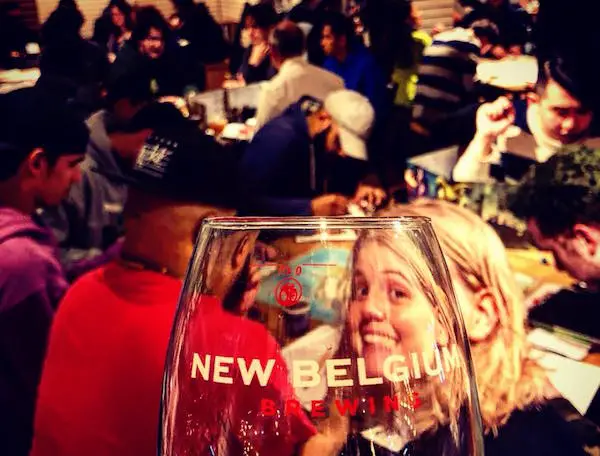 The ever-growing gaming community needed a destination where adults could convene to play board games or a roleplaying session of Dungeons & Dragons, as well as throw back a beer or two. Hex & Co. on the Upper West Side is the city's only boardgame cafe, stocked with 1,000+ games, catering to both the adult gaming community (serving 30+ beer choices, wine, and tasty treats), as well as the younger set (on weekends, ages 7-13 can come along with families/guardians). Hex & Co. also hosts a plethora of tournaments. Open 'til 11pm weekends, midnight weekends. 2871 Broadway, 212-439-1008, hexnyc.com
Drinks Plus Activities: Union Square
Record collectors young and old may want to check out The VNYL (Vintage New York Lifestyle), near Union Square. It recently celebrated its second anniversary. The first thing you notice when you enter is a sleek record store room adorned with iconic rock photographs. The vinyl shop selections in sale bins are in fact currated by Entourage star Adrien Grenier. The three story bar/restaurant is a nod to 1970s interior design chic, with several disco balls spinning above. Plush couches are arrayed for patrons to enjoy cocktails, as well as tasty bar bites like Flamin Mac 'n' Cheese and Philly cheesesteak flatbread. The Black Rose Room, on the third floor, is an homage to Thin Lizzy's singer Phil Lynlott. You can also grab a cup of joe from VNYL Coffee Co., also on site. 100 Third Ave., 917-675-7725, thevnyl.com
Drinks Plus Activities: Upper East Side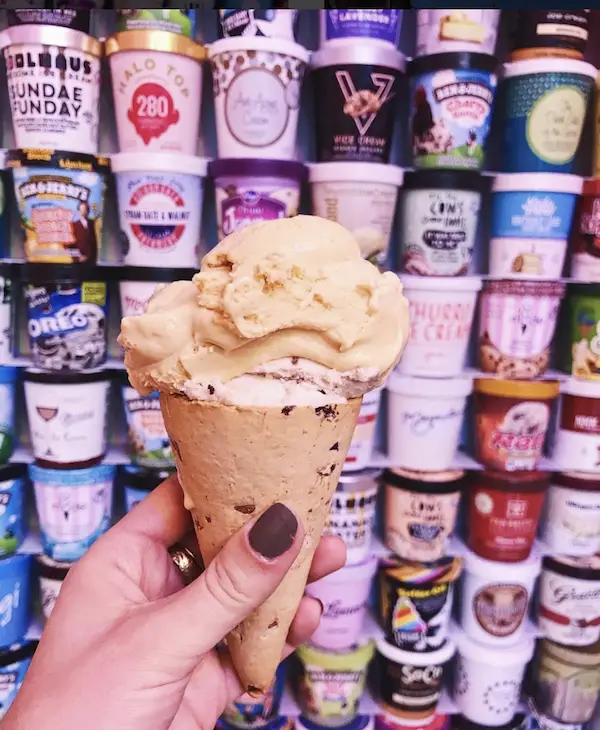 UES (via SoCoCreamery/Instagram)
The UES is a speakeasy on 88th Street that opened earlier this year, with a tiny, bright storefront that during the day sells scrumptious ice cream brought in from SoCo Creamery and other artisanal brands. Patrons 21+ with ID need to say, "I'd like to see the storage room, please," to be let inside "Storage" with a "you scream, we all scream" sign leading to the "secret" bar. The hot spot was conceived by Las Vegas native Cortney Bond, who played on a throwback concept reaching back to Depression-era ice cream storefronts hiding facades for bars. UES adheres to a strict dress code—no athletic gear, hats, or sneakers. The storage room is open after 5pm, Monday-Saturday. Ice cream served seven days a week. 1707 Second Ave., uesnyc.com
Drinks Plus Activities: Chelsea (and Beyond)
Dubbed "the original arcade bar," Barcade has evolved into a Northeast chain of craft beer bars that also offer a host of classic arcade games. Established in 2004, there are now mulitple locations in NYC: St. Marks Place, Chelsea, Broad Street, and Union Avenue in Brooklyn. Plenty of space for large parties! barcade.com
Looking for Free Group Planning Services?
Get free advice on planning your group's trip to New York.
RESTAURANTS

Multi-concept restaurant offering modern Japanese cuisine, a...

THEATER

In a heartbeat, 38 planes with 6,579 passengers were strand...

SHOPPING

The sweetest experience in Times Square!...

SIGHTSEEING

Sweeping, unobstructed, open-air views of NYC from the top o...