The spring has officially arrived, which means that baseball season is finally upon us. Take advantage of New York City's superb spring days by making a visit to Citi Field or Yankee Stadium, home of the New York Mets and New York Yankees, respectively. There's no better way to enjoy the warm spring afternoons (before the summer heat hits the city!) than at an outdoor baseball stadium, and considering that NYC has two of the best, you don't want to miss out during your next visit. As an added bonus, One World Observatory is offering a Yankees MVP Package for those wanting to knock off multiple New York City bucket list items in one go! Check out the deals, steals, and offers below.
Yankee Stadium Tours

Image: Dan Bock/Flickr
After a long, cold winter, Yankee Stadium Tours are back and better than ever!
The Classic Tour will take you around the stadium where you can get up close with historic baseball artifacts, check out exclusive stadium locations (which may include the New York Yankees Museum, Audi Yankees Club, SAP Luxury Suite Level, Delta SKY360 Suite, Press Box, and Warning Track), and get an educational rundown on the various events that took place at the Stadium.


The Pregame Tour is an ideal option for those wanting to catch a baseball game at the same time as their visit to the stadium. The tour guides fans through the New York Yankees Museum and gives them private access to legendary Monument Park before it's opened to the public. Additionally, the Pregame Tour concludes with exclusive access to the Yankee's batting practice.
One World Observatory's Yankees MVP Package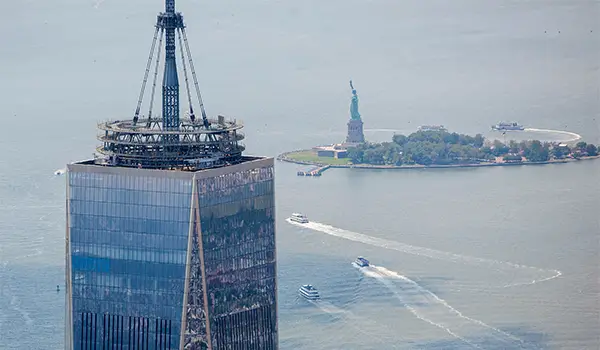 Image: Anthony Quintano/Flickr
If you want to get in a couple sites during your visit to NYC, then the Yankees MVP Package from One World Observatory provides an extraordinary deal for only $10 more than standard admission. Included in the Yankees MVP Package is priority entry to the observatory, VIP access to the Yankees Memorabilia Exhibit, a collectible Yankees poster, and complimentary grandstand seats to a Yankee game. That's right, you get to see the city from an extraordinary height and catch a Yankee game from the excitement of the outfield! Limited time only.
Citi Field Tours

Image: slgckgc/Flickr
Citi Field has undergone quite a few changes in recent seasons, which makes the Citi Field Tour that much more of a must! Highlights of the tour include a visit to the clubhouse, field, dugout, productions area, press box, suite levels, and Mets Hall of Fame & Museum.
Citi Field Swag Days
As if attending a New York Mets games isn't enough fun on its own (and trust us, it is!), Citi Field has Free Shirt Fridays and Super Saturdays scheduled for the 2017 season, turning every Friday and Saturday game into one you'll never forget. Free Shirt Friday game attendees will receive a uniquely designed Mets themed T-Shirt. Super Saturday game attendees will get to experience Citi Field roof and center field fireworks as well, as some of the best promotional giveaways of the year.
Tickets and Additional Information
Yankee Stadium Classic Tour: newyork.yankees.mlb.com
Yankee Stadium Pregame Tour: newyork.yankees.mlb.com
Yankees MVP Package: oneworldobservatory.com
Citi Field Tour: newyork.mets.mlb.com
Free Shirt Fridays: m.mlb.com
Super Saturdays: m.mlb.com
Start planning your NYC baseball stadium visits today!