For excitement and variety, no place in the world can compete with the attractions of Midtown Manhattan. History, entertainment, and billion-dollar views can all be found here amid the bustling streets. Spend an hour, spend a day, spend a month—you won't run out of things to do in the heart of NYC.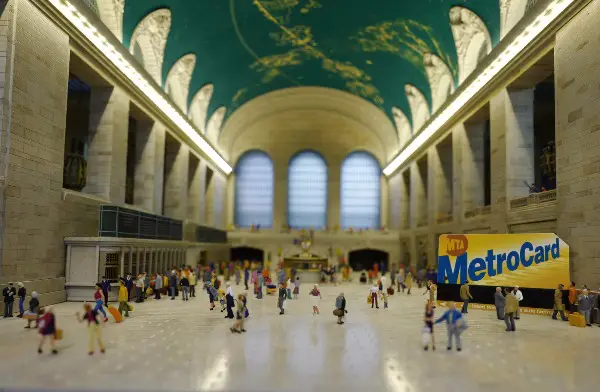 A magical miniature world—complete with a wee NYC—can be found at new attraction Gulliver's Gate.


Starting on the far west side of Manhattan you'll find the Hudson River, home to Circle Line Sightseeing Cruises, your connection for some of the best views of the Midtown skyline. Brand new state-of-the-art Empire Class ships have recently launched, providing quieter rides, better sound for the personable onboard guides, bigger windows, improved climate control, and more outdoor deck space. 
Next to Circle Line's spot on the pier you can't miss the ginormous USS Intrepid, commissioned during World War II. Since 1982, this legendary aircraft carrier has been home to the Intrepid Sea, Air & Space Museum, an institution that testifies to American innovation and courage. The museum includes the Space Shuttle Pavilion, home to Enterprise, and 27 authentically restored aircraft. (Click for more on the current drone exhibition Drones: Is the Sky the Limit?)
The most famous spot in Midtown is Times Square. The "Crossroads of the World" is a great place to marvel at humanity—it's the planet's most visited place. You can even find the world in miniature here. Gulliver's Gate is a $40 million extravaganza with moving boats, cars, planes, and trains, all making their way through finely detailed interpretations of Latin America, Asia, the Middle East, Russia, and Europe.
Try your balance in the Black Hole optical illusion at Ripley's—if you dare.
There aren't many attractions that appeal to three generations of a family at once, but Ripley's Believe It or Not! Times Square is that welcome exception. With over 500 exhibitions, many of them world-famous relics, there's something to hold anyone's attention. Robert Ripley himself tracked down many of the items—he was a long-time presence in New York, opening his museum here in 1939. Whether your interests are celebrity, history, or the endless curiosities of the world, Ripley's is waiting to astound.
Midtown may be teeming with celebrities, but there's only one place you can guarantee yourself quality star-spotting: Madame Tussauds in Times Square. You'll find 85,000 square feet of interactive entertainment, with some 220 amazing wax figures of the biggest icons in entertainment, history, and sports. From Marilyn to Madonna to Gaga, there's a star for every generation.
Make your way just east from Times Square and you'll find two municipal marvels. The splendid Beaux-Arts Stephen A. Schwarzman Building of the New York Public Library is better known as the library's main branch. You'll find fascinating exhibitions plus The Children's Center at 42nd Street, home to the real-life Winnie-the-Pooh (and friends). A little further along is Grand Central Terminal, opened in 1913. Catching a train is only the beginning—Grand Central is also great for fans of shopping, dining, history, and architecture.
New York's newest attraction is the largest virtual reality entertainment center in this hemisphere, conveniently located near the Empire State Building. VR World boasts three floors that bring culture, gaming, and entertainment together. Over 50 experiences let you fight off droids, climb Mt. Kilimanjaro, race Formula One cars against your friends, or create a 3D masterpiece.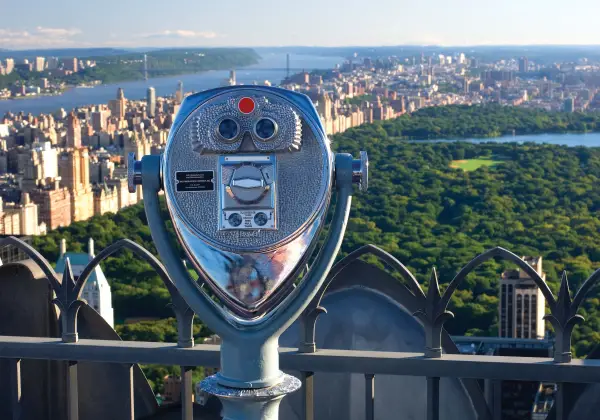 To fully take in Midtown's grandeur, there's no place better than the Top of the Rock. An indoor viewing deck provides all-weather access, and the 70th floor provides 360-degree panoramas. This is an open-air perch with completely unobstructed views—no glass or anything. It presents a vantage point unlike any other in the city...or the world.