At Madame Tussauds in Times Square, you can see celebrities, movie characters, and world leaders up close. The wax figures in this legendary attraction will make you do a double-take, as if Britney Spears or Samuel L. Jackson is actually in the room with you! Various packages include tours displaying Marvel comic book characters, the Ghostbusters, King Kong, and a brand-new Project Runway-themed exhibit. Some of the figures are too lifelike not to grab a photo with them. Here's a list of the ten most photogenic wax figures at Madame Tussauds.
Best Selfies at Madame Tussauds New York: Heidi Klum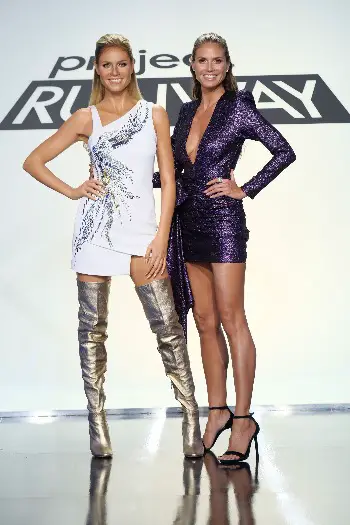 A new Project Runway room has just opened up at Madame Tussauds, including a wax figure of the TV show's host, Heidi Klum. The sculpture looks just like the supermodel it's based on, with long legs and big smile, posing at the end of a runway in a white Barbara Bui dress. The exhibit also features mounted iPads where you can design an outfit like the contestants on the show and a giant, see-through Marie Claire cover where you can pose like a fashion model yourself!


Best Selfies at Madame Tussauds New York: Bruce Willis

Die Hard's Bruce Willis gives his trademark icy—and slightly squinting—stare as he stands in Madame Tussauds. From his shaved head to his build, it's Bruce to a T. Now if only there were a Alan Rickman figure as well, so John McClane and Hans Gruber could face off once again.
Best Selfies at Madame Tussauds New York: Jimmy Fallon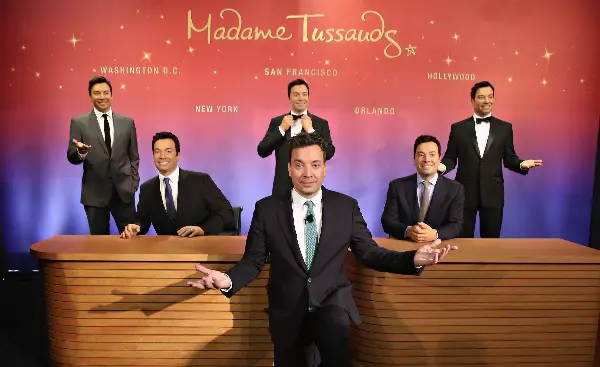 Host of "The Tonight Show" Jimmy Fallon is also immortalized in the museum, with a backdrop that looks just like the one in Studio 6-B. You can pretend you're chatting with the host on a chair next to his desk.
Best Selfies at Madame Tussauds New York: Yao Ming
Star athletes like Carmelo Anthony and Michelle Kwan fill the sports exhibit, but nearly everyone who visits Madame Tussauds wants a picture with former Houston Rockets center Yao Ming. The seven-foot-six player is captured mid-shot with basketball in hand. Your selfie will be tough with the figure's height, but still doable and completely worth it!
Best Selfies at Madame Tussauds New York: Jon Hamm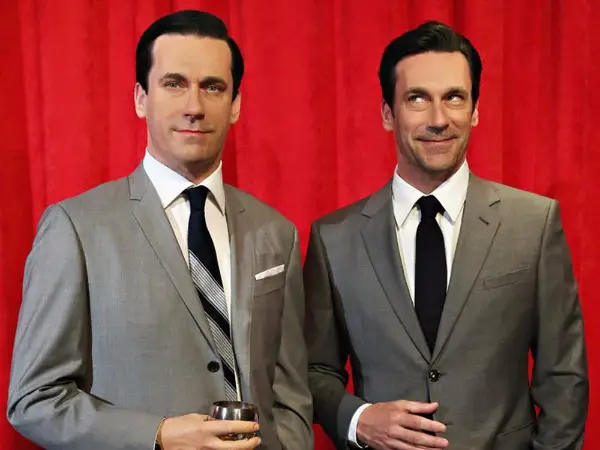 Jon Hamm's wax figure stands in an office with midcentury accents, portraying his character Don Draper in the TV show Mad Men. This figure is particularly true-to-life; when the actor himself took a picture with it, even he looked a little creeped out. Even if you're not a die-hard fan, snap a pic anyway. People will think you actually ran into Jon Hamm!
Best Selfies at Madame Tussauds New York: The Spice Girls
The girl group of a generation stands posed and full of attitude in the music section. Baby, Ginger, Posh, Scary, and Sporty are lined up so you can become the sixth member of the band. Check out the shoes on the ladies as well: you'll miss the '90s for just a minute. We're particular fans of Scary Spice's realistic figure, whose mouth is open in a rebel yell to reveal her signature tongue ring.
Best Selfies at Madame Tussauds New York: The Dalai Lama
Buddhist leader the Dalai Lama stands robed in crimson in the world leaders section, waiting with a little smile for you to take pictures with him. This real-life elder of world religion is famously jolly, and pictures of him laughing beside his own wax figure are delightful. After your photo op, watch the Last Week Tonight segment on Tibetan Buddhism to learn about the Dalai Lama's fascinating story!
Best Selfies at Madame Tussauds New York: Tupac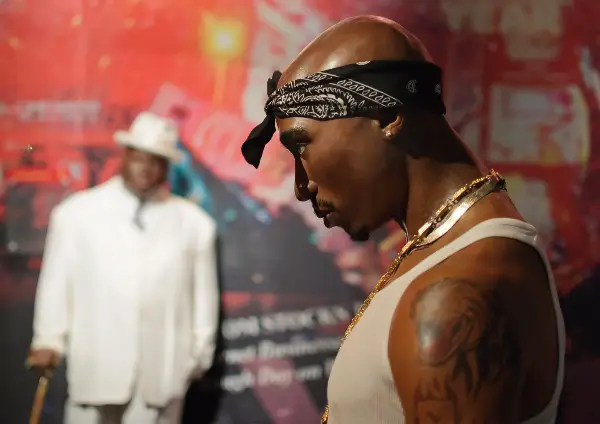 Take a gander at the wax figure of the late rap artist, and your jaw will drop. Tupac Shakur's image in Madame Tussauds New York is another frighteningly realistic one, from the soulful eyes to the intricate tattoos. When you post your picture, you can claim he's actually still alive… sort of!
Best Selfies at Madame Tussauds New York: Judy Garland
Though Judy Garland's career was long and filled with incredible performances, she clinched her most popular role as a young teenager in The Wizard of Oz as Dorothy. At Madame Tussaud's her wax figure wears the quintessential blue gingham pinafore, basket, and ruby red slippers. Behind her is the Yellow Brick Road and the spectacle of the Emerald City.
Most Selfie-Worthy Figures at Madame Tussauds New York: Pope Francis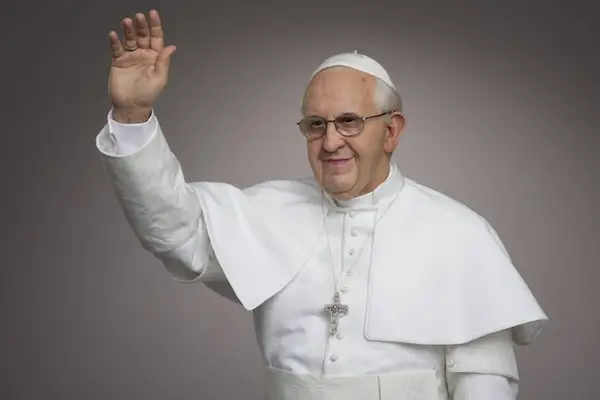 Pope Francis might be the most famous of all the wax figures in Madame Tussauds. Right hand raised in a wave, the bespectacled figure wears all white and stands beside the Dalai Lama and Nelson Mandela images in the room of world leaders. Get your once-in-a-lifetime picture with the first pontiff from Argentina and a timely symbol of tolerance!