The ball has long since dropped in Times Square and the Radio City Rockettes have hung up their wooden soldier costumes for another year, so it's time to zero in on the classic shows and sweep of stars that mark the New York theatre scene during the month of January. 
A-list celebrities with TV cred are front and center in Network, the pedal-to-metal, behind-the-scenes TV drama featuring two Emmy winning headliners. Bryan Cranston is known for his finely etched portrayal of Walter White on Breaking Bad. On stage at the Belasco, he's delivering the kind of searing performance that may well earn him his second Tony Award. His co-star is Tatiana Maslany, whose tour de force work on Orphan Black sent her career soaring not only onstage but also in the recent film Stronger opposite Jake Gyllenhaal. Sharing the spotlight is Tony Goldwyn, known most recently to viewers for his seven POTUS seasons on Scandal.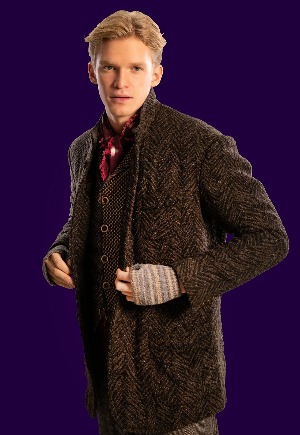 On the pop music front, fans of Aussie recording star Cody Simpson can catch him in his Broadway debut as Dmitry opposite Christy Altomare's Anya in the gorgeous—costumes, sets, projections, performances—musical Anastasia, based on the 1997 animated film with Meg Ryan and John Cusack.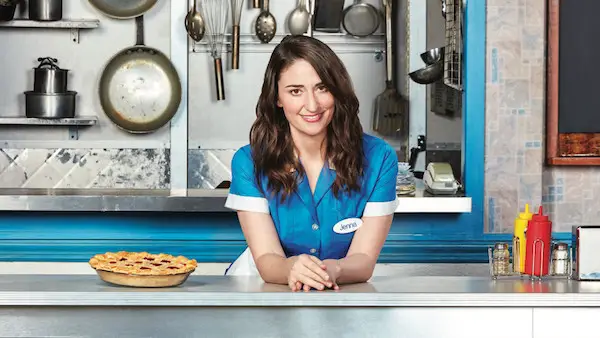 Grammy-nominated songwriter Sara Bareilles rejoins the cast of Waitress.
The hit musical Waitress is inching up on its third-year Broadway anniversary. The show's creator, Sara Bareilles, just returned to the role of small-town pie-baker Jenna, starring alongside alongside Gavin Creel, who's playing Dr. Pomatter. (Creel is fresh from his Tony-winning performance as Cornelius Hackl in Hello, Dolly starring Bette Midler.) Notably, Bareilles and Creel will remain with the show for a solid spell: through February 3rd. 
Cuba Gooding Jr. returns as Chicago's smooth-talking Billy Flynn. Photo by Tristram Kenton.
And speaking of happy returns, Oscar winner Cuba Gooding Jr. is back on Broadway in the long-running hit Chicago, playing Billy Flynn, the glam and suavely duplicitous lawyer who serves up all kinds of courtroom "razzle dazzle" from the moment he steps onstage. (He'll be in the role through Sunday, February 10th.)
Meanwhile, Tony nominee Adam Pascal is looking at a far shorter run when he takes over the leading man role in Pretty Woman: The Musical from Andy Karl for six days: January 15th-20th. Says Pascal, "I always love a reason to come back to Broadway, so singing this score opposite Samantha Barks, in this sexy, romantic musical for eight performances was a no-brainer."
Finally, from the world of sports comes former NFL running back Tiki Barber, who will be joining the company of the Tony Award-winning musical Kinky Boots in the role of Don from January 21st-March 3rd.  Barber says of his Broadway debut, "I was very fortunate to be part of the New York Giants for 10 years and feel incredibly lucky to be joining another New York institution: Broadway." And if you haven't seen Kinky Boots yet, I urge you to score your tickets ASAP since the show is slated to close on April 7th, having played 2,507 regular performances and 34 previews.
---
EDITOR'S PICKS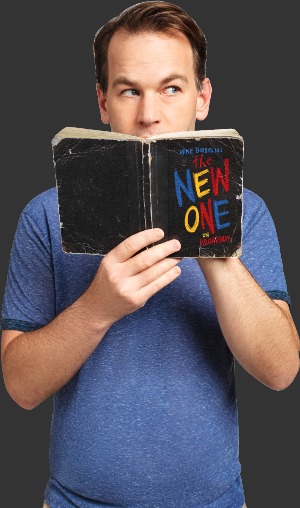 Should you need a laugh—and who doesn't these days—Mike Birbiglia's The New One is hilarious. Totally.  It closes on January 20th so scoop up seats now. Seriously, this New One is a must-see!
And if you want to sample theatre at its most unique, head Off-Broadway to Nassim, a uniquely structured, slightly interactive show that delivers unforgettable awesome at the hands of a new celebrity guest star—from Broadway, film, TV, comedy—every night. 
Since these two shows are filled with surprises at every clever turn, who am I to spoil your fun? Just go. (And feel free to thank me later!) —Griffin Miller