ONLY NINE MORE WEEKS TO CASH IN YOUR GOLDEN TICKETS!
It was announced this week that the family-friendly musical Charlie and the Chocolate Factory starring two-time Tony winner Christian Borle will play its final Broadway performance on January 14th. Having opened on April 23rd, the show will have played 27 reviews and 305 regular performances.
"It has been a privilege to share this timeless story with audiences of all ages," said producers Mark Kaufman, Kevin McCormick, and Caro Newling, adding, "Our remarkable creative team, led by the incomparable Jack O'Brien, have re-imagined the story of Charlie Bucket and Willy Wonka for a new generation. We now look forward to a long life for the production across North America and around the world."
In fact, the production team has already announced they'll be taking the show on the road starting in September, 2018 with a U.S. tour. Internationally, an Australian tour will launch in 2018, with a U.K. tour on the horizon sometime in 2019.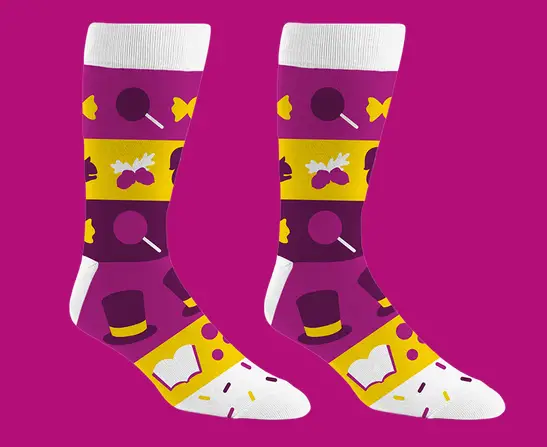 Over the school holiday meantime, though, sales are bound to skyrocket, so I suggest ordering your tickets ASAP (CharlieOnBroadway.com). And while you're on the website, head to the shop to check out the show's official merchandise, including the Holiday Factory Ornament and, my personal favorite, socks in Willy Wonka's signature purple and gold colors filled with top hats, squirrels, nuts, a books and candy, candy, candy!
NYC : REVING UP ITS HOLIDAY MAGIC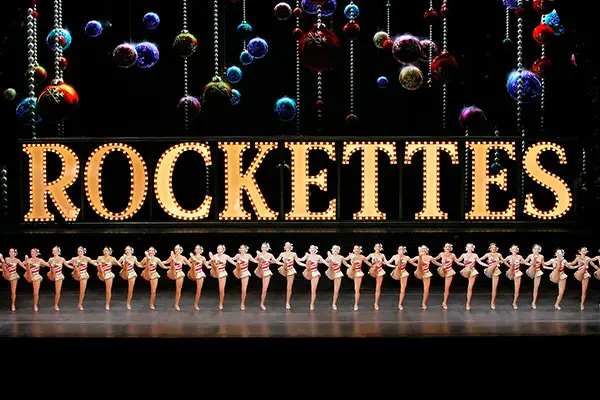 Roughly a month before Santa oofs his way into countless piles of fireplace ashes––or squishes under front door thresholds of the chimney impaired––the bright and bubbly dancers known as the Radio City Rockettes turned up en mass at the Empire State Building to ignite 2017's yuletide green and red colors…and officially high-kick-off the annual Christmas Spectacular Starring the Radio City Rockettes®!
According to MSG Entertainment, this year's production has blasted its high-tech holiday spirit into the stratosphere with "a complete technological overhaul" that includes "digital projections that extend to all eight of Radio City Musical Hall's iconic proscenium arches, making audiences feel like they are part of the show." themadisonsquaregardencompany.com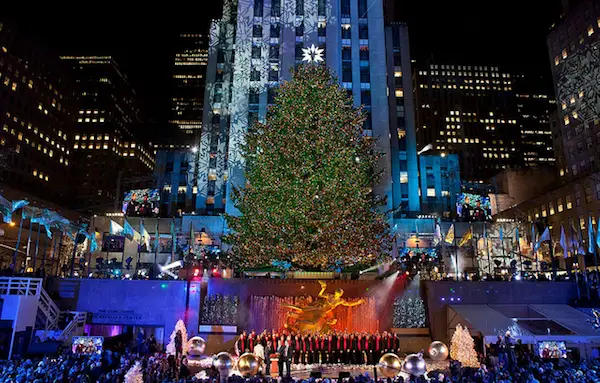 Just two weeks later right around the corner, you can celebrate this year's Lighting of the Rockefeller Center Christmas Tree on November 29th. This spectacular event that brings thousands of New Yorkers and visitors to Rockefeller Plaza (between 48th & 51st Streets and 5th and 6th Avenues) begins at 7 pm with live performances, millions of oohs and ahs, and GIFs galore!