New to the Times Square area, China River offers exceptional Sichuan cuisine in a convenient location near a host of Broadway theatres. Formerly called Sichuan Manor, this restaurant leads with a wide range of Chinese dishes that are never short on flavor.
The first adjective we associate with Sichuan cuisine is spicy. That's certainly a consistent theme, as many traditional Sichuan dishes like dan dan noodles are made with fiery red chili oil. But there's much more to Sichuan cuisine, from silky mapo tofu to the rich, hearty broths of hot pot soups. As China River's menu attests, there are also Sichuan sweets like the Chengdu-style brown sugar bao on the dessert menu.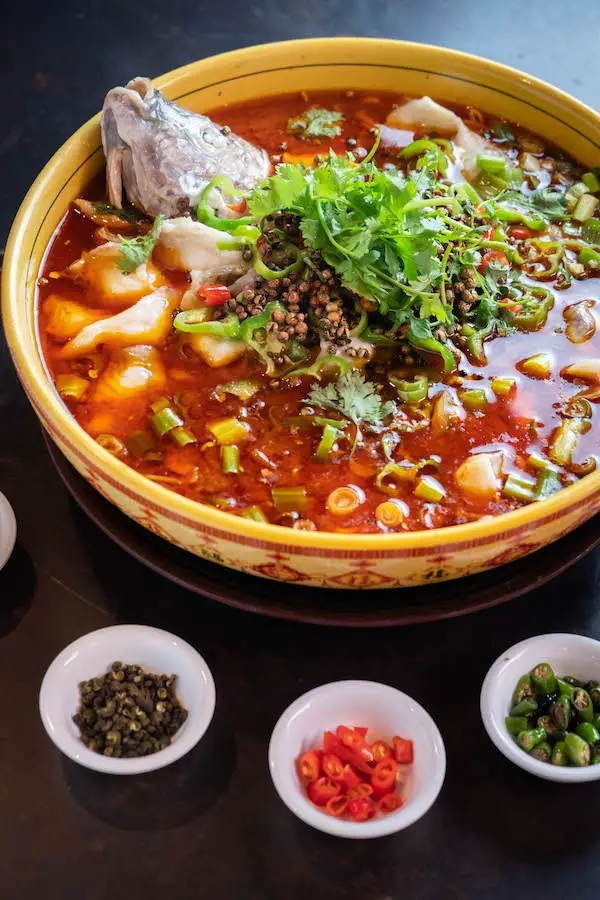 The lengthy menu at China River offers rice-based dishes, soups, Tasty Pots, sizzling plates, pan-fried noodles, and other entrees divided by protein. Veggie-lovers can also flip right to the Vegetables section for broccoli with spicy garlic sauce, eggplant with garlic sauce, or the beloved mapo tofu with thin slices of pork and a spicy black bean sauce. This is one of the best dishes on the menu and a favorite among regulars.
Recommended appetizers include hot and sour soup, a classic done very well at China River, and cold clear noodles in chili sauce. China River has also been known to give free cold appetizers or bubble tea with a check-In on Yelp. Be sure to check before you go!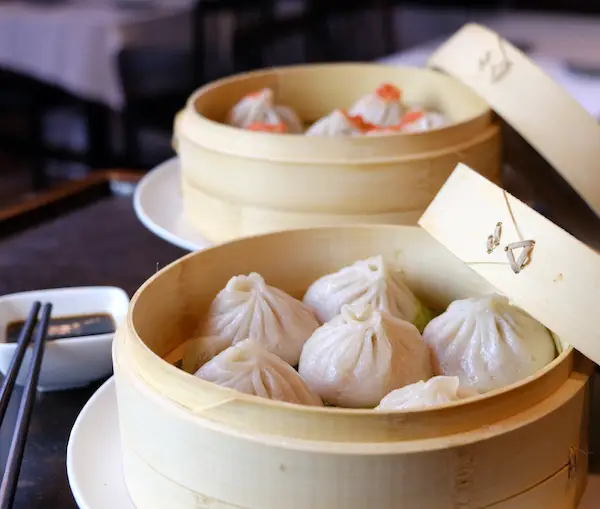 On the House Special portion of the menu, you'll find winning dishes like pork intestine with chicken and the unforgettably named Homie Fish, a tasty whole fish with vegetables, lotus, and potato in spicy black bean sauce. The Miami Heat, another great name on this portion of the menu, is shredded pork kidney in spicy oil broth—highly recommended for ambitious eaters.
Plating at China River mixes up the typical presentation at most Chinese restaurants. Your dish could be a simple white bowl to blue floral-patterned china to a platter that presents your food alongside playful figurines of birds and people!
The space at China River is a three-level dining room with a full bar on the lowest level. It's a great stop for lunch in the hectic area near Times Square, especially with a daily selection of affordable lunch specials. China River also makes a reliable dinner option, whether it's a casual night out or you're seeing The Phantom of the Opera at the Majestic Theatre across the street.
China River is located at 258 W. 44th St. Call 646-767-0854 for reservations and more information.