The Best Places to Find Rum in NYC
August 9, 2018 - by Regina Molaro
National Rum Day, held August 16th, is a great excuse to check out the rum and rum cocktails available in New York bars. It doesn't matter if you prefer the exotic flavor of a Blue Hawaiian or the local flavor of a Long Island Iced Tea; there are many hip locales to get your rum sip on. Read on for our picks for the best rum drinks to celebrate National Rum Day in New York City.
Best Rum Drinks NYC: West Village
Photo: 3 Day Monk
Greenwich Village's chic Bar Moga recently added the Naomi to its menu. Acidic kabosu citrus juice and floral jasmine tea give this rum-based cocktaila Japanese flair. The drink's name was inspired by the protagonist in a popular Japanese novel. Go get captivated! 128 W. Houston St., 929-399-5853, barmoga.com
Best Rum Drinks NYC: Midtown West
Celebrate Manhattan and enjoy a picturesque view of the Big Apple at Castell. This new rooftop lounge is an ideal locale for sipping a daiquiri in late summer. Have a Hemingway Daiquiri—it boasts the fruity yet fresh flavors of lime and grapefruit. The flavor of Caña Brava white rum is enhanced by summery citrus. This refreshing cocktail is garnished with a floating a lime wheel. 260 W. 40th St., 21stfl., 929-396-3135, castellnyc.com
Best Rum Drinks NYC: Financial District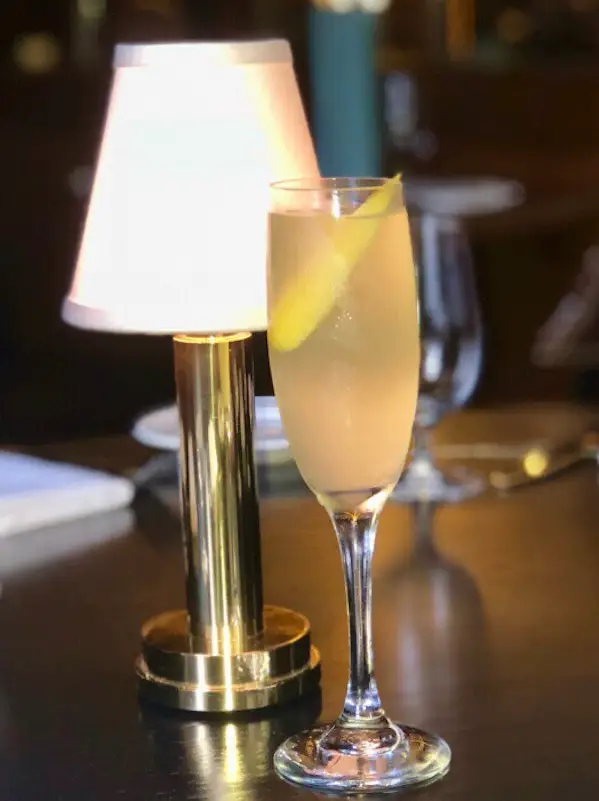 Founded in 1972, Harry's is an iconic Wall Street institution. Elegant and tasteful, the venue offers a hint of glamour. Sip in style! Harry's entices rum fans with its Airmail cocktail, made with Brugal Extra Dry Rum, wildflower honey, and pressed lime. The drink is shaken and topped with Moet Chandon champagne. 1 Hanover Sq., 212-785-9200, harrysnyc.com
Best Rum Drinks NYC: Lower East Side
With an alluring, creamy fusion of rum and coconut, SakaMai's Milk Punch is reminiscent of a piña colada, but with a twist. Clarified whole milk mingles with the exotic flavors of rum, coconut, bourbon, and apricot. Tart gooseberry, lemon, and orange balance out the flavors. 157 Ludlow St., 646-590-0684, sakamai.com
Best Rum Drinks NYC: Union Square
Bocce USQ, an Italian eatery in the buzzing Union Square area, serves a menu of greenmarket-inspired cocktails. Its Orchard Sangria is made with fortified wine, Jamaican rum, fruity peach, and apricot, as well as vanilla, and Prosecco. 20 Union Sq., 212-677-7818, bocceusq.com
Best Rum Drinks NYC: Times Square
The Rum House is a staple for the pre-theater crowd, as well as for folks looking for a nightcap and some live jazz. They serve up a broad spectrum of rum-based cocktails including classics like mojitos and the Dark 'n Stormy, as well as more playful selections like "Her Name is Kiki Bridges" (Plantation Original Dark Rum, Plantation Pineapple Rum, Giffard Banana, dry curaçao, and lime). The Hotel Edison, 228 W. 47th St., 646-490-6924, therumhousenyc.com
Best Rum Drinks NYC: Times Square
Opry City Stage—the iconic Grand Ole Opry's first and only satellite location outside of Nashville—celebrates National Rum Day by offering its "1925," which is made with Bayou Rum, passion fruit, and lime. 1604 Broadway, 212-388-5565, oprycitystage.com
Best Rum Drinks NYC: Queens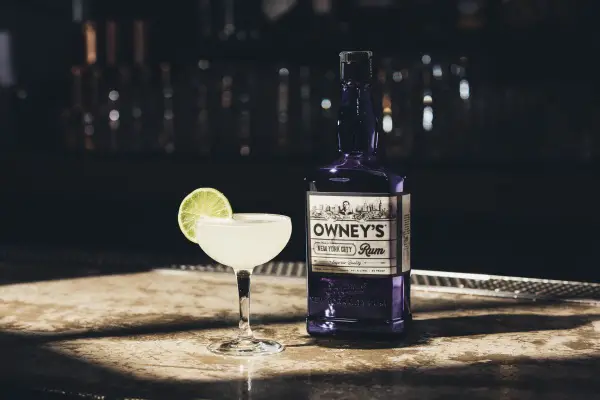 Head out to Ridgewood, Queens to celebrate National Rum Day at the new Paradise Lounge. At happy hour, they'll be serving $8 specialty Owney's Rum daiquiris from 4 to 8pm, and $8 specialty cocktails all night long, courtesy of Owney's Rum! Owney's Rum is New York's first and only exclusive rum distillery, located in Brooklyn—learn more at Paradise Lounge. 678 Woodward Ave., 718-894-0234
Looking for Free Group Planning Services?
Get free advice on planning your group's trip to New York.
RESTAURANTS

Vida Verde brings the tastes, colors, sounds, and scents of ...

THEATER

Gaston Leroux's famous period thriller is now one of Broadwa...

SHOPPING

A premier destination for family entertainment....

SIGHTSEEING

Located in Times Square in the heart of New York City, Riple...