The Solomon R. Guggenheim Museum has announced a bold new exhibition for winter 2020. Countryside, The Future will take an architectural, environmental, and sociological look at non-urban environments throughout the world. Debuting February 20, the exhibition will feature work by think tank AMO and its co-founder, Rem Koolhaas. 


Rem Koolhaas is a celebrated Dutch architect and has written works including Delirious New York: A Retroactive Manifesto for Manhattan. He co-founded the Office for Metropolitan Architecture (OMA) and its think tank, AMO. Countryside, The Future represents AMO and Koolhaas' extensive research on rural territory worldwide, which takes up a majority of land on Earth but receives much less attention than urban environments.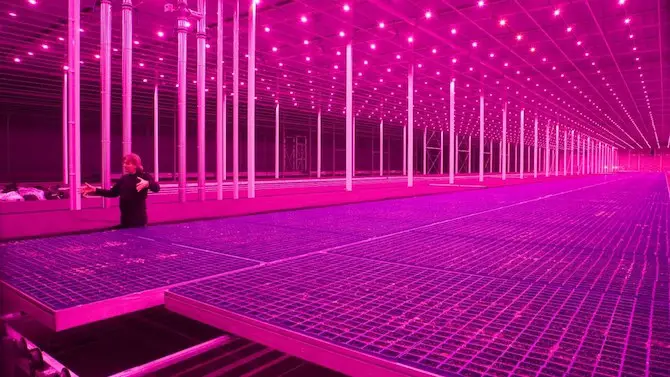 Countryside, Future of the World, a collaboration between the Guggenheim and AMO / Rem Koolhaas, examines radical changes transforming the nonurban landscape and culminates in an exhibition at the Solomon R. Guggenheim Museum, New York, opening February 20, 2020. Photo: Pieternel van Velden (Koppert Cress, The Netherlands 2011).
This rotunda exhibition at the Guggenheim will present a multisensory blend of images, sounds, and immersive environments. In addition to images and video, the exhibition will feature kinetic digital. The content of Countryside, The Future will draw on research on communities all over the world. A custom map by the exhibition team shows key focal points of their research, such as parts of China, the Mediterranean coastline, and the western border of Chile in South America. 
Along the way, visitors will learn how changes like global warming, automation, migration, and political upheaval have altered natural landscapes and communities. The exhibition will also feature developments in farming practices, such as pink/purple spectrum light used in glass-house farming and new cattle farming technology. 
Countryside, The Future will open February 20 and close summer of 2020. It is organized by Troy Conrad Therrien, Curator of Architecture and Digital Initiatives at the Guggenheim; Rem Koolhaas; the Director of AMO, Samir Bantal; and Ashley Mendelsohn, the Guggenheim's Assistant Curator, Architecture and Digital Initiatives.
---
The Solomon R. Guggenheim Museum is located at 1071 Fifth Ave. Call 212-423-3500 or visit guggenheim.org for tickets and more information.