Fall for Culture in NYC
October 18, 2016 - by City Guide News Desk
When it comes to culture, New York is hard to beat. From art to history to literature, the city's institutions are packed with exhibits that gather together the treasures of the world. Check out these intriguing shows coming up this fall in NYC.
With thousands of works in its vast collections, there's enough at The Metropolitan Museum of Art to fill up multiple visits. Special exhibitions this fall will include works by mid-century German artist Max Beckmann (opening October 19), featuring 14 paintings created during Beckmann's tenure in New York, and Jerusalem 1000-1400: Every People Under Heaven, with over 200 works of art, including loans from key religious groups and others in the Holy City itself. 1000 Fifth Ave., 212-535-7710, metmuseum.org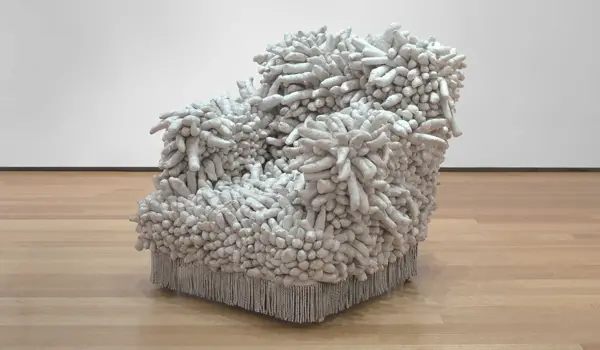 The Museum of Modern Art is the permanent home of some of the greatest art in the world, from Van Gogh's Starry Night to Monet's Water Lilies. Right now MoMA is showing off its back catalogue with From the Collection: 1960-1969, which highlights '60s art in all genres and mediums. You'll get a fascinating look at an evolving art world, as the exhibition is arranged in chronological order. 11 W. 53rd St., 212-708-9400, moma.org
Marking the 200th anniversary of her birth in 1816, Charlotte Brontë: An Independent Will celebrates the famous author's successes, tracing her life from ambitious teenager to celebrated novelist, at the Morgan Library and Museum. 225 Madison Ave., 212-685-0008, themorgan.org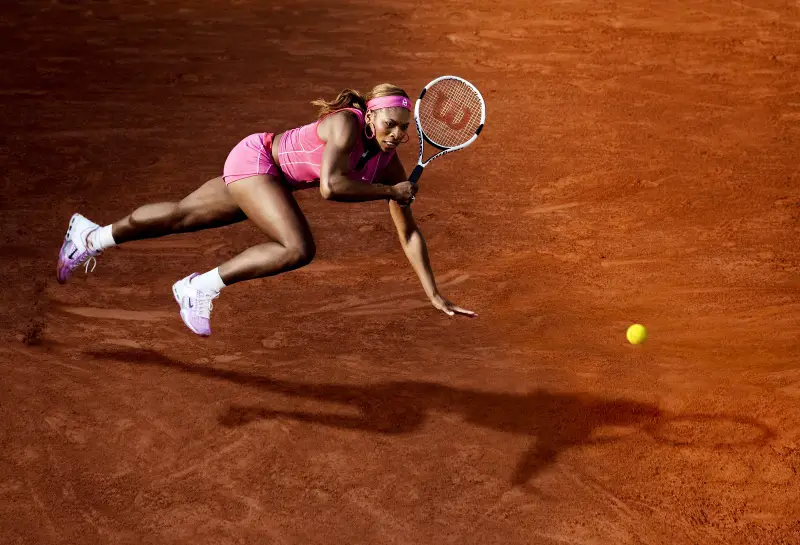 Bob Martin (British, born 1959). Serena, 2004. Color photograph. Courtesy Bob Martin.
Across the river, Who Shot Sports, A Photographic History, 1843-Present at the Brooklyn Museum, is one of the first museum exhibitions to put sports photographers in the forefront; it gathers together approximately 230 works—from daguerreotypes and salted paper prints to digital images—that capture the universal appeal of sports. 200 Eastern Parkway, 718-638-5000, brooklynmuseum.org
For a deep look at New York City's past, present, and future, head to the Museum of the City of New York. Current show From Teaspoons to Titanic: Recent Acquisitions showcases additions to the museum, including photographs, preparatory paintings for New York street murals, and a deck chair from the RMS Titanic. 1220 Fifth Ave., 212-534-1672, mcny.org
In addition to The Battle of Brooklyn, among the enticements at the New-York Historical Society is the exhibit Photographs by Larry Silver, 1949–1955, which presents 45 photographs of everyday New Yorkers and city sights taken by a Bronx-born photographer during a transformative period in city history. 170 Central Park W., 212-873-3400, nyhistory.org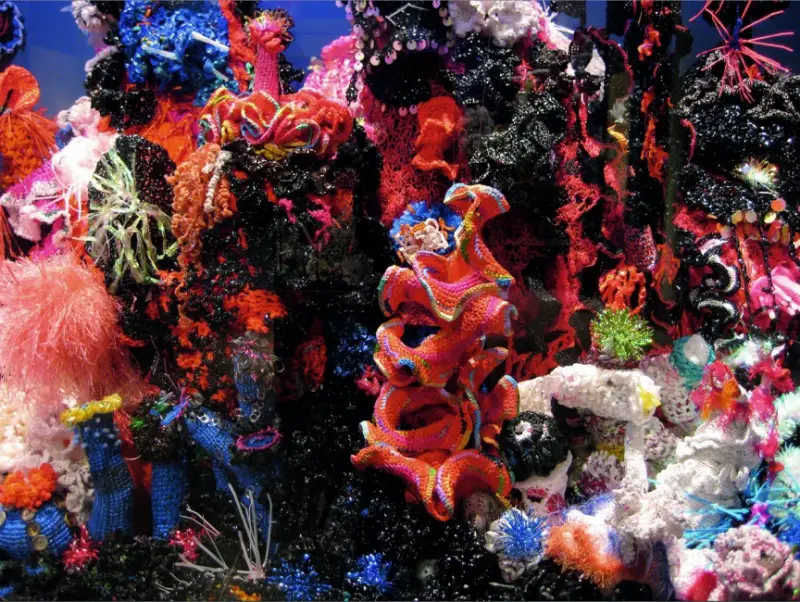 Shows at the Museum of Arts and Design (MAD) are invariably unique and highly original; the fall 2016 exhibits are no exception. Mixing two unlikely media, Crochet Coral Reef: TOXIC SEAS by sisters Margaret and Christine Wertheim, combines crocheted yarn with plastic trash. The results are simultaneously ominous and beautiful. 2 Columbus Cir., 212-299-7777, madmuseum.org
The American Museum of Natural History welcomes an exhibition with bite: Crocs: Ancient Predators in a Modern World provides a fascinating look at the world of archosaurs, a group that includes alligators and crocodiles as well as extinct dinosaurs and modern birds. While there are fossils and life-sized dioramas, real live crocodiles are also on display. While you're there, don't miss the Rose Center for Earth and Space, with the famed Hayden Planetarium seemingly floating inside a glass cube. 200 Central Park West at 79th St., 212-769-5100, amnh.org
Looking for Free Group Planning Services?
Get free advice on planning your group's trip to New York.
RESTAURANTS

Vida Verde brings the tastes, colors, sounds, and scents of ...

THEATER

In a heartbeat, 38 planes with 6,579 passengers were strand...

SHOPPING

The world's largest source of cameras, camcorders, and more ...

SIGHTSEEING

Manhattan's premier all-glass, European-inspired dining crui...