We know exchanging your currency for dollars is a high priority if you're coming from a foreign country. While the process of money changing is fairly straightforward, certain places charge exorbitant fees for travelers who don't know better. Follow these nine tips to save your dollars—or yen, or Euro, or Renminbi.
1. Wait until you arrive in the U.S.
The best rate for exchanging U.S. dollars is found in the U.S. itself. In your home country, you'll encounter fees and inflated exchange rates when you try to exchange currencies. That being said, show up with around $100 in American bills (you may need it for cab fare to your hotel, for example), but plan to exchange the rest of your money while in New York City.
2. Notify your bank before you travel.
Before you leave home, call your bank and alert them that you'll be using your card in a foreign country. Otherwise, the bank may see foreign purchases and shut off the card, thinking it's been stolen.


3. Know the mid-market exchange rate.
A quick search online should tell you the "mid-market exchange rate" from your currency to the U.S. dollar. This number changes daily with the market, but the "mid-market" qualifier means this is the median and therefore the fairest value when changing your currency. Have that number in your back-pocket so that none of the money-changing services you use overcharge you with inflated exchange rates.
4. Avoid exchanging money at the airport.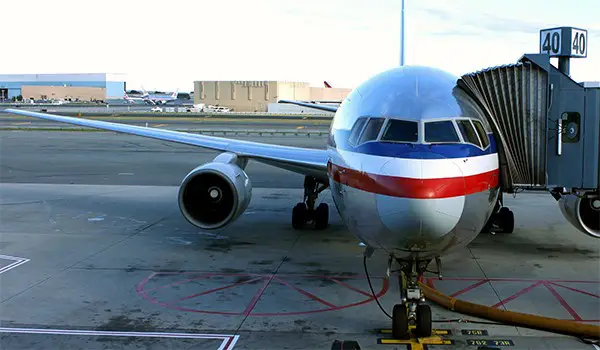 Airports are known for charging more for just about everything, from souvenirs to snacks, and their money changing stations are no exception. LaGuardia, JFK, and Newark are filled with tempting currency exchange offices on your way to baggage claim. But if you can hold off, you should. Money changing rates tend to be lower in the city, and you'll have no trouble finding convenient places to exchange money, especially in Manhattan.
5. ATMs offer the best exchange rates.
Believe it or not, ATMs usually offer the best exchange rates. You may encounter flashy exchange services boasting "No Fees!" but beware that these companies inflate their exchange rates so you pay more for the transaction. Hotels also charge you extra for the convenience of their money-changing services. Before you come to the city, make sure your ATM card is compatible with U.S. ATMs. For example, your home bank may have a special partnership with a U.S. bank whereby you forego fees. Also double-check with your bank regarding use and restrictions before leaving on your trip abroad.
6. Visa and Mastercard are the most accepted credit cards.
Both Visa and Mastercard are the most accepted credit cards in the United States, including in New York City. If you have either of these credit cards, make sure to bring them with you on your trip. As mentioned, however, check that there are no additional fees for using your card abroad.
7. Prepare for cash-only restaurants and shops.
All that being said, even if you have a useable credit card while traveling, you should always be prepared for cash-only bills. New York City, specifically, is notorious for having hundreds of cash-only establishments. There's nothing worse than finishing a meal and then realizing that it's a cash-only restaurant with no cash in your wallet. But if you do, ask your server for the nearest bank or ATM. Chances are they'll know!
8. Make as few withdrawals/exchanges as possible to avoid fees.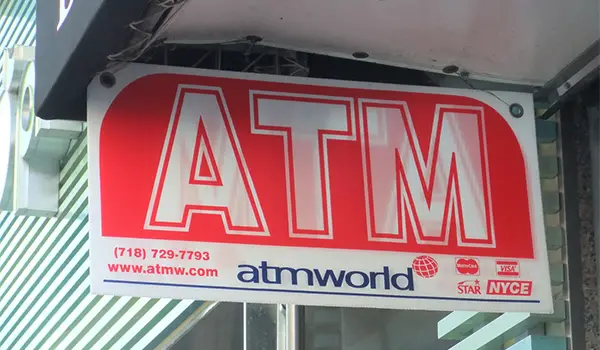 While money changing is fairly simple and extremely accessible in the city, that doesn't mean you should do it every day. Each transaction incurs extra fees, so the fewer transactions you can make, the better. Plan ahead and try to take out the majority of your money in one or two exchanges during your trip to NYC. On the other hand, don't carry excesses of cash around with you, as it's susceptible to theft and loss. Make use of the safe at your hotel in order to keep your extra cash secure.
9. Exchange in bulk for the lowest commission rates.
Like most things, exchanging money in bulk will get you the lowest commission rates. The more you exchange, the better deal you'll get, and besides, it's always better to have too much than too little, especially in the case of cash in New York City. Remember, you can always change the money back to your original currency. Of course, you'll incur fees for changing it back, but maybe you'll keep the dollars around for a future trip to New York!