This summer come to Ripley's Relic, a new attraction in Times Square at the Ripley's Believe It or Not! museum. This escape room adventure takes you and your friends underground as you solve a series of puzzles together. The adventure is based on a series of strange symbols recently discovered in Times Square. You'll decode each one to lead you to a truly amazing object, the mysterious Ripley's Relic.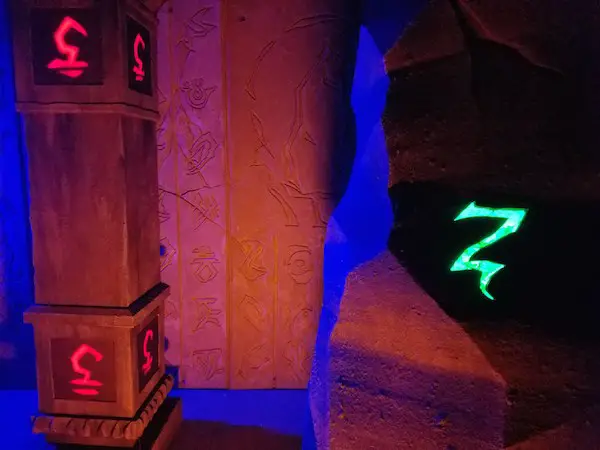 We come to New York for many reasons: Broadway shows, sightseeing, live music, great food, and much more. But what if you had all of that and a secret adventure, showing you a hidden face of the city? You and nine other participants will start by unlocking a wheel puzzle to open an elevator. Once unlocked, the elevator will take you down to a secret cavern under Times Square, which will lead you to the next clues. You will also have a live guide to assist you with the puzzles.
Unlike other escape rooms, this adventure moves you from one mysterious environment to the next, designed by professional set designers who bring a Hollywood flair to the experience. You'll feel just like Indiana Jones making your way through the cavern (minus the cave full of snakes, we hope!).
Ripley's Relic was designed by Wicked Amusements, LLC, a production company in Boston that creates interactive experiences like escape rooms and theme park attractions. Their projects are exhilarating, high-tech, fun, and playful. Skip Dylen, owner of Wicked Amusements, says of Ripley's Relic, "We're honored to support the iconic Ripley's brand on their interactive endeavor, which will be the first of its kind for the city's array of attractions in New York City."
Come on this escape adventure after a Broadway show or to add some excitement to your midday travels in the city! You can buy a ticket to Ripley's Relic as a standalone or as a package with your Ripley's Believe It or Not! museum ticket. The adventure will last 15 minutes for a group of 10 and will cost $15 per person. Ripley's Relic opens June 28th!

Ripley's Believe It or Not! Times Square specializes in "the unusual, the unexpected, and the unbelievable." Its 20 galleries contain oddities like shrunken heads, a black hole, and a new interactive game called Smash Dash. Kids and adults will love this weird and wacky experience in the heart of New York City!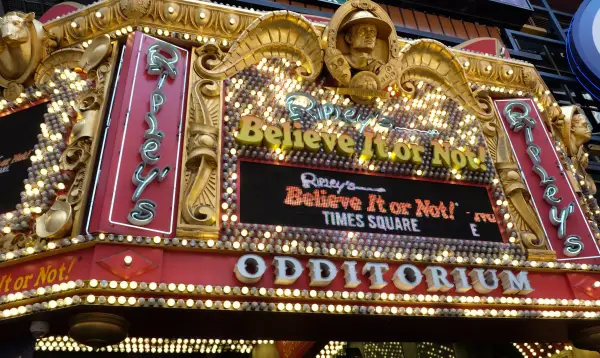 Ripley's Believe It or Not! Times Square is located at 234 W. 42nd St. Ripley's is open from 9am to 1am every day. Call 212-398-3133 or visit ripleysnewyork.com to learn more.