Hershey's Chocolate World New York, NY is giving you another reason to eat more chocolate: they're giving away free bars! Just present this ad in the Times Square flagship to receive a free 1.55oz Hershey's Milk Chocolate Bar with any purchase.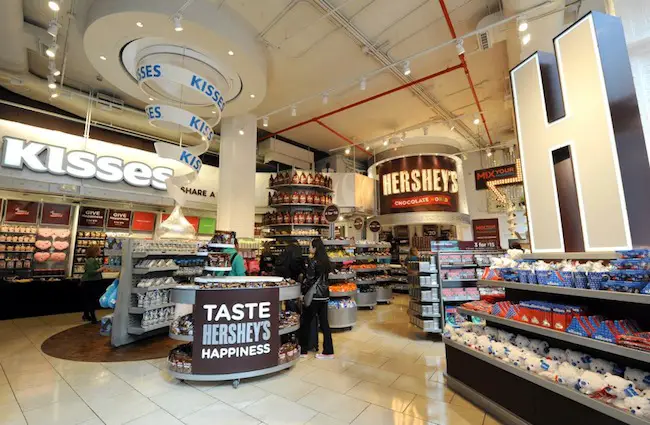 The sweetest experience in Times Square, Hershey's Chocolate World lets all visitors experience the latest confectionary creations by the company. Make your own chocolate bar wrappers, taste the latest creations, and mix together your favorite Hershey products.
Hershey's Chocolate World is located at 1593 Broadway in Times Square. Call 212-581-9100 or visit hersheys.com for more information.