Ironically, New York City's shortest ferry ride takes you far, far away—both hundreds of years in the past, and forward into a future full of whimsy. And ice cream. All that's required is a few hours, comfortable shoes, and enough money for that cone. On Governors Island, you'll be so close to the Statue of Liberty that you can look her in the eye, and far enough from the city to doze peacefully in a grove of hammocks.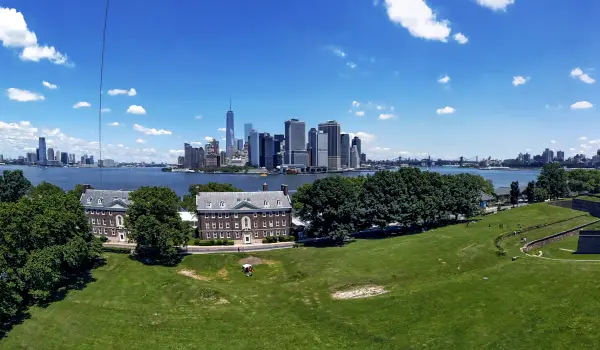 This magical place is Governors Island, long a strategic military base between Brooklyn and Lower Manhattan, and reincarnated just 13 years ago as gift to the people of New York. Still in its adolescence, the 172 acre island has already attracted more than a million visitors, and there's plenty of growing yet to come. Not exactly a park, Governors Island is a manmade environment studded with historic buildings and fanciful landscapes serving as a backdrop for art and music.


Mostly today's Governors Island is designed for play of all kinds, open seven days a week all summer long. Many visitors rent a bike (they are free weekdays from 10 to noon), others stroll through the historic district and into the whimsical landscapes beyond. There, rolling white curbs define Hammock Grove and other play areas. There are ball fields and picnic areas and gardens. You can bring your own food (no alcohol) or visit the food court. On weekends there are additional food vendors. And there is always ice cream, commemorating the ice cream cone shape of the island itself.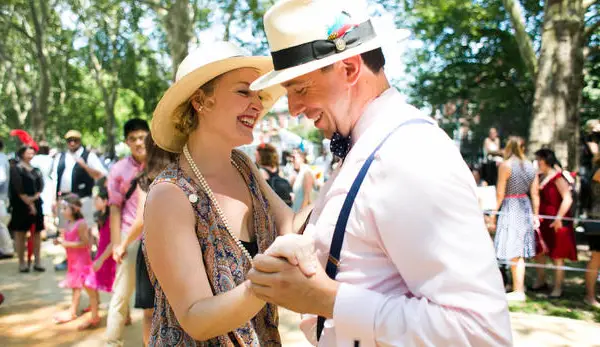 Every year, Governors Island is studded with art exhibitions and hosts special events, including the popular Jazz Age Lawn Party (June 11-12 and August 13-14), the NYC Unicycle Festival (September 2-4), the New York City Poetry Festival (July 30-31), vintage baseball games, and this year, championship drone racing (August 5-7). This year, "Life Is But a Dream" provides an all-ages immersion in a two-story house transformed into a childlike fantasy (through July 24). The FIGMENT participatory arts fest will take place on the island from Friday, June 3 through Sunday, June 5.
Originally much smaller, Governors Island was expanded over the years with rubble from subway construction. It is still growing—this time upward —with materials from demolished buildings, including former military barracks and a decommissioned Burger King. This landfill has been sculpted into The Hills, which opens to the public on July 19. These three manmade peaks provide a 360-degree panorama of New York Harbor, Manhattan, Brooklyn, and New Jersey. The Statue of Liberty is astonishingly close and the elevation offers a nearly straight-on view of her face.
Visitors can climb the hills on a wide path or scramble up on granite blocks, and take a shortcut down on slides. There are lawns for picnics, and gentle slopes for rolling down, and plenty of places to sit and watch the boat traffic.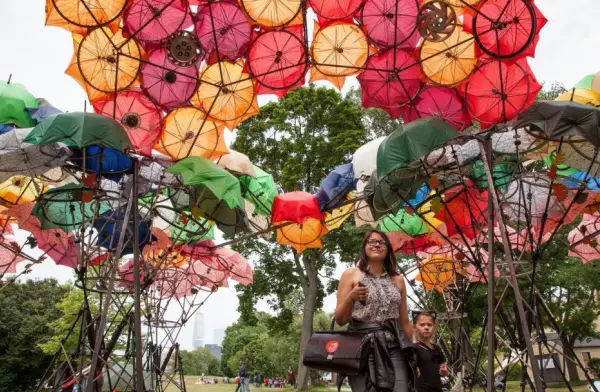 Figment art festival/govisland.com
For a complete guide to Governors Island, check out the website, which includes a schedule for the free ferries from Manhattan (7 minutes) and Brooklyn (weekends only).