There's nothing quite New York City during the holiday season. NYC department stores have beautiful window displays, streets are adorned with brilliant lights and garlands, and songs of snow, home and family can be heard everywhere. Here are a just a few key NYC spots where one can fully embrace the holiday spirit this year.
There's No Bizness Like Snow Bizness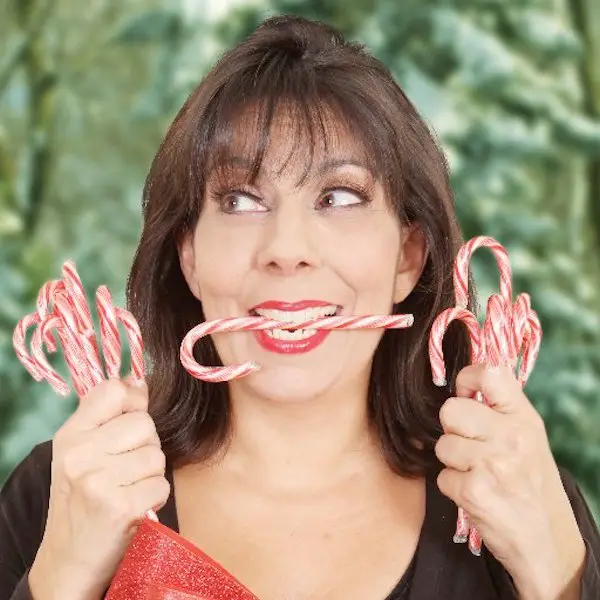 Famed Broadway impressionist-a Christine Pedi returns to supper club Feinstein's/54 Below with another engagement of her much-lauded holiday concert, featuring a host of Broadway's brightest stars. Curl up with a cozy cup of cocoa or a tall glass of wine and enjoy Christmas classics made famous by the likes of Barbra Streisand, Bernadette Peters, Patti LuPone, Carol Channing, and more. Delivered with passion, pizzazz, and Pedi's signature comedic flair, you know this one-of-a-kind extravaganza simply can't be missed! Shows Dec. 14th and 28th at Feinstein's/54 Below, 254 W. 54th St., 646-476-3551, 54below.com


I'll Be Home for Christmas

Perhaps you'd prefer the dulcet tones of Broadway baritone Norm Lewis, late of Les Miserables, The Little Mermaid, and The Phantom of the Opera…and you're in luck, as Lewis is also returning to deliver holiday cheer for a second time at Feinstein's/54 Below. With a delightful balance of holiday classics and easy-listening favorites, mixed with a slew of special guests that change at each performance, there's no question this evening with the golden-voiced crooner will make your spirits bright this holiday season. Runs Dec. 19-24 at Feinstein's/54 Below, 254 W. 54th St., 646-476-3551, 54below.com
Ring in the holiday season as only New Yorkers can, with the 83rd annual Christmas Spectacular Starring the Radio City Rockettes™! Join the world-famous leggy ladies on their whirlwind tour across the city, which also features show-stopping performances of "The 12 Days of Christmas," "The Parade of the Wooden Soldiers," and "Santa Claus is Coming to Town," to name a few, in addition to the unmatched recreation of the classic nativity scene. All topped off (naturally), with a special appearance by the big guy himself!! With over two dozen performances playing LIVE each week, there's a showing to fit everyone's schedule—so there's no excuse to miss this dazzling and downright electrifying spectacle this holiday season! Plays through Jan. 2nd at Radio City Music Hall, 1260 Sixth Ave., 212-247-4777, rockettes.com
George Balanchine's The Nutcracker®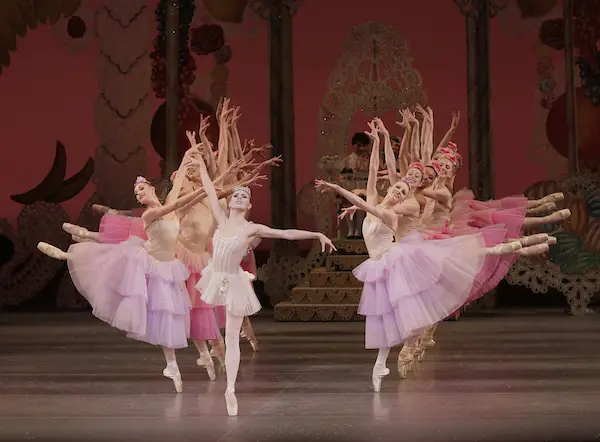 Photo: T. Peck
For the more traditional theatergoer, Tchaikovsky's holiday masterpiece, which follows pint-sized Marie on an adventure to a fantastical land made entirely of candy, is currently capturing the hearts of audience members at Lincoln Center. Featuring all 90 dancers of the New York City Ballet, backed by 62 musicians, 32 stagehands, and two casts of 50 students — each from the School of American Ballet — Balanchine's unique take on The Nutcracker is a(nother) can't-miss holiday staple. But why wouldn't it be? You can't help but be enthralled watching the Sugarplum fairies come to life before your eyes, or smile when a flurry of ballerinas flood the stage for the famed Snowflake Waltz! And who can forget the "extraordinarily grand" Christmas tree that miraculously grows from a height of 12 feet to 40 feet, evoking audible gasps from audience members of all ages?! Don't miss out on this traditional holiday classic! Plays through Dec. 31 at the David H. Koch Theater, 20 Lincoln Center (Columbus Ave. & 63rd St.), 212-496-0600, nycballet.com/nutcracker
Grand Central Terminal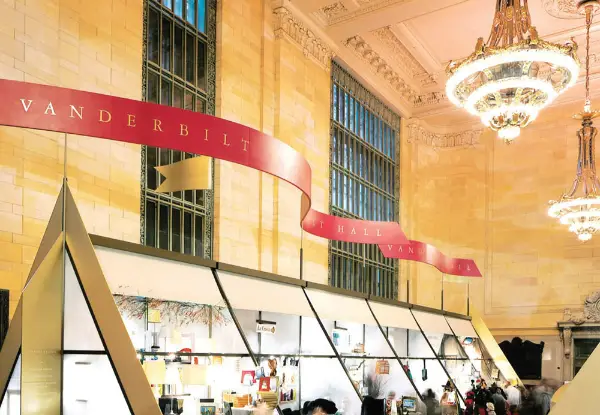 Now in its 23rd year, the GCT Holiday Fair is a "must-shop" destination. For six consecutive weeks, 40+ vendors from a variety of businesses far and wide fill Grand Central Terminal's historic Vanderbilt Hall, presenting tourists and locals alike with the chance to purchase everything from artwork to clothing to accessories — for women and men! — to home goods, all at easy and affordable prices. What's more? All products within the famed marketplace are either American-made, or made with locally sourced materials, or from a socially conscious business model. Grab your shopping bag and get ready to fill 'er up!! Open M-F 10am-8pm; Sat 10am-7pm; and Sun 11am-6pm. Hours vary on Christmas Eve. Only at Grand Central Terminal, 89 E. 42nd St., grandcentralterminal.com/events
Bryant Park Winter Village
For equally festive fun, stroll past Bryant Park…which recently underwent its yearly transformation into a winter wonderland! Peek into one of the many artisanal boutiques lining the park's perimeter — perfect for window shopping — which offer everything from handmade clothing and mittens to jewelry and decorations. The Winter Village is open through Jan. 2, 2017. Btw. 40th & 42nd Sts., and Fifth & Sixth Aves., wintervillage.org
Rockefeller Center Christmas Tree
And then, of course, there's the quintessential destination for tourists and New Yorkers alike! The legendary Rockefeller Center Christmas Tree stands over 75 feet tall in the heart of Rockefeller Plaza…and every year, thousands come from all over the world amid the clamor in the streets to catch it live and in-person. With over 3,000 multicolored bulbs mounted across over five miles of electrical wire, the tree, is available for viewing around the clock, but especially dazzling when it's lit to its fullest (typically beginning at dusk into the late night hours). For the complete wintry New York experience, pair your tree viewing with a skate around the Rink at Rock Center, and finish with a leisurely walk around the neighboring Saks Fifth Avenue, while gazing in at the window displays, which are appropriately — and rather gorgeously — decked out for the season. The event to end them all…and the perfect way to finish off your holly jolly New York holiday season! Through Jan. 7 at Rockefeller Plaza, btw. W. 48th & W. 51st and Fifth & Sixth Aves.