Implicit Tensions: Mapplethorpe Now offers the culmination of a year-long retrospective at the Guggenheim Museum that looks at the life and work of photographer Robert Mapplelthorpe, who died of AIDS at the age of 42. The previous installation focused on Mapplethorpe himself, while this one, on view through January 5, expands on the first to look at a generation of new photographers who have been influenced by his work.
Installation view, Implicit Tensions: Mapplethorpe Now, Solomon R. Guggenheim Museum, New York, July 24, 2019–January 5, 2020. Photo: David Heald


Mapplethorpe's photos mixed a rigorous, classical approach with subject matter that made many viewers uneasy—images that focused on sex and race, and were often extremely graphic, but in an almost clinical, detached way. Today, the images may still make viewers uncomfortable, they may even shock, but they no longer surprise.
Zanele Muholi, Siphe, Johannesburg (from Somnyama Ngonyama), 2018. Gelatin silver print, Solomon R. Guggenheim Museum, New York, Gift, Wendy Fisher, 2019
© Zanele Muholi, courtesy Stevenson, Cape Town/Johannesburg and Yancey Richardson, New York.
Many of the photographers represented in the exhibit show a clear debt to Mapplethorpe's work. Zanele Muholi (who uses the pronoun "they") identifies as a visual activist, and often uses objects like feathers and shells in their portraits, but also incorporates cleaning tools, like the ones used by their mother in her job. They brings awareness to lesbian, gay, transgender, and other communities in South Africa—both the joy and the loss.
Rotimi Fani-Kayode Adebiyi, ca. 1989 Chromogenic print, Solomon R. Guggenheim Museum, New York, Purchased with funds contributed by the Photography Council, 2017.34 © Rotimi Fani-Kayode, Courtesy Autograph ABP.
Rotimi Fani-Kayode, who died of AIDS in 1989, has a striking photo of a man posed with a parrot tulip in his mouth, reminiscent of the Mapplethorpe photo of someone with calla lilies in his mouth. His photos focus on a sense of otherness, while conceptual artist Glenn Ligon looks at race and sexuality, often incorporating works from literature, history, and the visual arts. And Catherine Opie offers formal images that explore notions of sexual and cultural identity.
Lyle Ashton-Harris creates collages that combine personal images and cultural ephemera, and also works in mediums including video and performance; while Paul Mpagi Sepuya turns studio portraiture into a celebration of queer community. All of them focus on portraiture, and it's hard not to see echoes of Mapplethorpe's work in their imagery.
Mapplethorpe's influence can be seen in variety of ways in the work of these photographers, from subject matter to the formal use of portraiture to themes of sex, identity, and race. Mapplethorpe's legacy is complicated and thorny. How to reconcile the S&M images of bondage with the technical proficiency? Did his work help bring fringe communities to the forefront—or were they simply designed to shock? How do we read his work, once at the forefront of "the culture wars," today?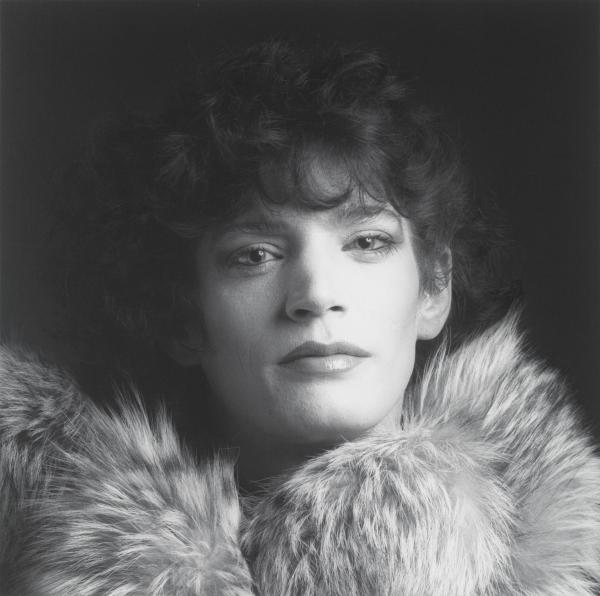 Robert Mapplethorpe, Self Portrait, 1980. Gelatin silver print. Solomon R. Guggenheim Museum, New York, Gift, The Robert Mapplethorpe Foundation, 1993. ©Robert Mapplethorpe Foundation. Used by permission.
The photographers who have followed him—both literally and metaphorically—have largely incorporated the themes he explored into contemporary questions of community and self; they've absorbed some of his approaches and attitudes and made it theirs. And while the value—or role, or presence—of Mapplethorpe's legacy may continue to be debated, his influence is clear; we see it in the gaze of a subject, the awareness of a self-portrait, the proficiency of the camerawork of these contemporary artists. The show is noteworthy for a look at how legacy plays out—and what it means in the eyes of a new generation.
---
Implicit Tensions: Mapplethorpe Now runs at the Guggenheim through Jan. 5, 2020. For more information, visit guggenheim.org.