This month—and every day—let's celebrate and commend the accomplishments of women everywhere. March kicks off Women's History Month and March 8 marks International Women's Day. Many of New York's restaurants and bars are eager to join in the celebration. Some are offering special dinners or festive pink drinks, with proceeds to benefit women's organizations. Here are some ideas on where to celebrate.
New-York Historical Society

Bookkeepers and stenographers marching in New York City, 1911. New-York Historical Society Library.
Delve into women's history and learn more about the activism that led to the right to vote. The New-York Historical Association presents Women March—an exhibit that explores 200 years of women's rights activism and commemorates the ratification of the 19th Amendment, which granted women the right to vote in 1920. The collective action of women has taken many forms—from abolitionist petitions to industry-wide garment strikes and massive marches for an Equal Rights Amendment. On view in the Joyce B. Cowin Women's History Gallery, this immersive exhibition features imagery and video footage of women's collective action over time, drawing visitors into a visceral engagement with struggles that have endured into the 21st century. The exhibit runs through August 30.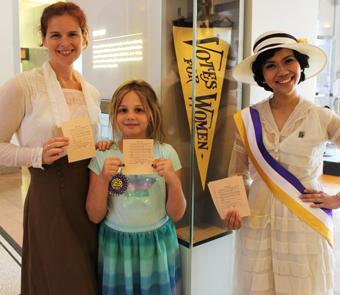 On March 8, celebrate Women March Family Day with the NYHS. Award-winning children's author and illustrator Vashti Harrison will be on hand to celebrate. She will hold a book signing and Q&A from noon to 1pm. Meet activist Sylvia Rivera, as portrayed by actor, artist, and educator Summer Minerva (12:30pm, 1:30pm, and 2:30pm). A veteran of the Stonewall uprising in 1969 and an advocate for those marginalized by the gay rights movement, Rivera tirelessly defended the rights of people of color and low-income queer and transgender people. The event is free with museum admission—all ages are welcome. Other family-friendly activities include an opportunity to create inspiring posters, wearable suffragist sashes and pins, and beyond. 170 Central Park W., 212-873-3400, nyhistory.org
Boulton & Watt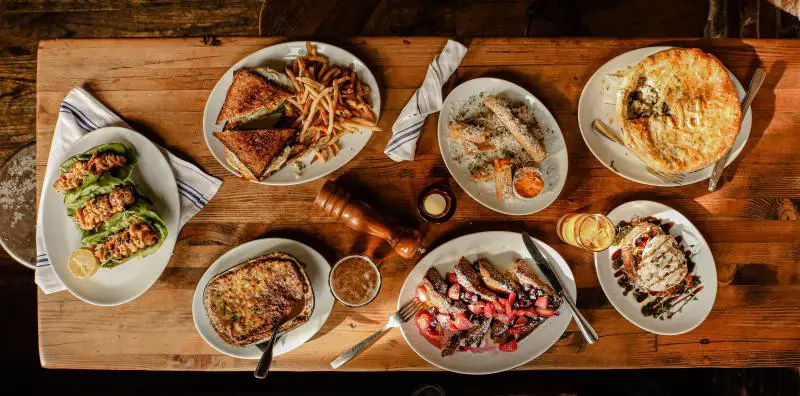 Photo by Jenna Murray.
Boulton & Watt is celebrating International Women's Day by giving back. On March 8th, head down to the LES for a goodwill brunch. A portion of the proceeds will benefit the New York Women's Foundation—a non-profit with a triple mission to bring economic security, end gender-based violence, and provide health access and reproductive justice to women and girls. Pair festive pink mimosas with delicious dishes such as French toast on cinnamon brioche, topped with caramelized blueberries and strawberries. Other dishes include the crispy eggplant Benedict with house-made mozzarella, which is topped with tomato Hollandaise. The Hangover Sandwich features two fried eggs, cheddar, avocado, tomato, red onion, bacon, and chipotle aioli on seven-grain toast. 5 Ave. A, 646-490-6004, boultonandwattnyc.com
Dante
Greenwich Village's Dante traces its roots back to 1915. With more than 100 years of history, Dante honors the simplicity of gathering with others over authentic Italian-Australian fare. With the reopening of the restaurant in 2015, Australian owners Linden Pride and Natalie Hudson had a mission to preserve Dante's original heritage while striving for innovation. Executive Chef Rachael Polhill is at the helm of Dante. She's accompanied by Head Bartender Liana Oster, who was instrumental in the development of Dante's cocktail program, which was recently named Number 1 in The World's 50 Best Bars ranking. It also nabbed the title of World's Best Bar and Best American Restaurant Bar at the Tales of the Cocktail Spirited Awards. Dante's second location, Dante West Village, is slated to open this month. 79-81 MacDougal St., 212-982-5275, dante-nyc.com
James Beard Foundation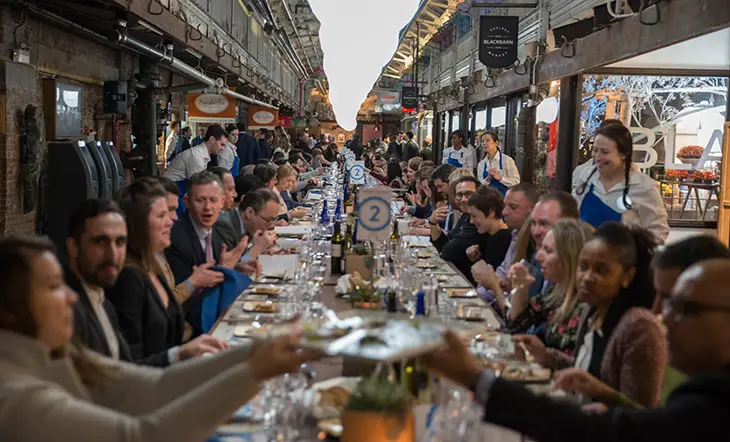 On March 8, the James Beard Foundation will hold its 12th annual Sunday Supper at Chelsea Market. "Women in the Industry" is this year's theme. Guests will enjoy a multi-course, lavish meal from some of New York City's most accomplished female chefs. The informal dinner will be held in the avenue-long concourse of Chelsea's artisanal marketplace. The reception kicks off at 5:15pm and is followed by dinner at 6:15pm. Funds from the event will benefit the James Beard Foundation's Women's Leadership Programs and the Jamestown Charitable Foundation—both not-for-profit 501(c)(3) organizations that focus on initiatives for culinary education. Chelsea Market is located at 75 Ninth Ave. For menus, participant information, and to purchase tickets, check here.
Ophelia
Ophelia celebrates Women's History Month and National Women's Day with a special Hers cocktail offering. The libation is crafted with Tiki Rum, Creme de Fraise, Amaro Nardini, coconut cream, pineapple, and raspberry. Ten percent of the proceeds from the sale of Hers will benefit the Mayshad Foundation—an organization that supports underserved women and girls through social entrepreneurship, education, and climate change solutions. Ophelia traces its female-centric roots back to the 1920's and 30's when The Beekman Tower was known as Panhellenic Tower—a residence, clubhouse, and social hub for women who were joining the workforce. The rooftop space, which now houses Ophelia, once served as a lounge for working women. While there, be sure to welcome spring with the ultimate selfie in front of one of the floral art installations. From March 3 through 6, a fresh flower installation will be on display. It is exclusive to Ophelia's Blue Room—a private alcove off the grand terrace. A silk flower wall art installation will also be on display at Ophelia through March 6. 3 Mitchell Pl., 212-980-4796, opheliany.com