It's always a bit of a heartbreaker when it comes to saying good-bye to an old friend, and for me that includes stellar shows that have been around for a long, successful run. So when I received the official notice that Jersey Boys would be closing January 15th of next year I felt more than a passing sense of loss—there was the sting of abandonment. Thankfully, 2006's Tony-winning musical has four months to go (months that will no doubt sell out quickly).
The cast of Jersey Boys on Broadway. Photo: Joan Marcus
Jersey Boys' presence on Broadway for the past ten-going-on-eleven years has brought a special joy to audiences who grew up loving Frankie Valli and the Four Seasons. And for those who saw it for the first time, what a great intro to the harmonies and songs that first rocked radios and stereos decades ago.
Jersey Boys leaves its August Wilson Theatre home as the 12th-longest running show in Broadway history and the longest-running tenant of the August Wilson (formerly the Virginia Theatre) in its nearly 100-year history. To date Jersey Boys has been seen by more than 24 million people worldwide and grossed more than $2 billion.
Coming with the au revoir announcement comes another one: Mark Ballas of "Dancing with the Stars" will join the cast as Frankie Valli—taking over for Dominic Scaglione Jr.—on October 18th, making Ballas the final actor to take on the quintessential role. (Mauricio Pérez will continue to play Valli at certain weekday performances.)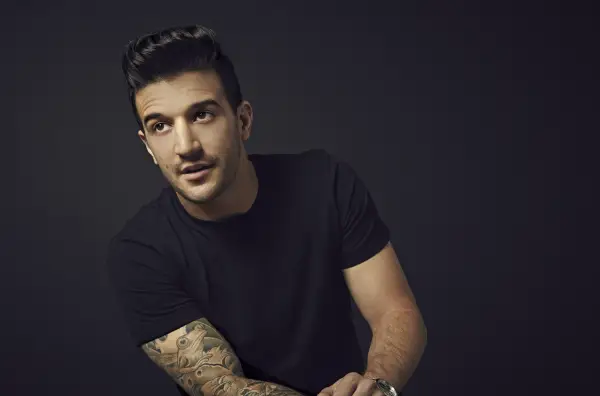 Image: Mark Ballas/SMOG design
I'm sure there will be much more to write about Jersey Boys over the next few months, but its departure notice—coming on the heels of Fun Home's last days—hits home a little too hard.
Jersey Boys is playing at the August Wilson Theatre, 245 W. 52nd St. For tickets call 877-250-2929 or visit jerseyboysbroadway.com.