The Morbid Anatomy Library and Museum, a beloved institution devoted to the art and science of death, has reopened in an entirely new and most fitting location, Brooklyn's Green-Wood Cemetery.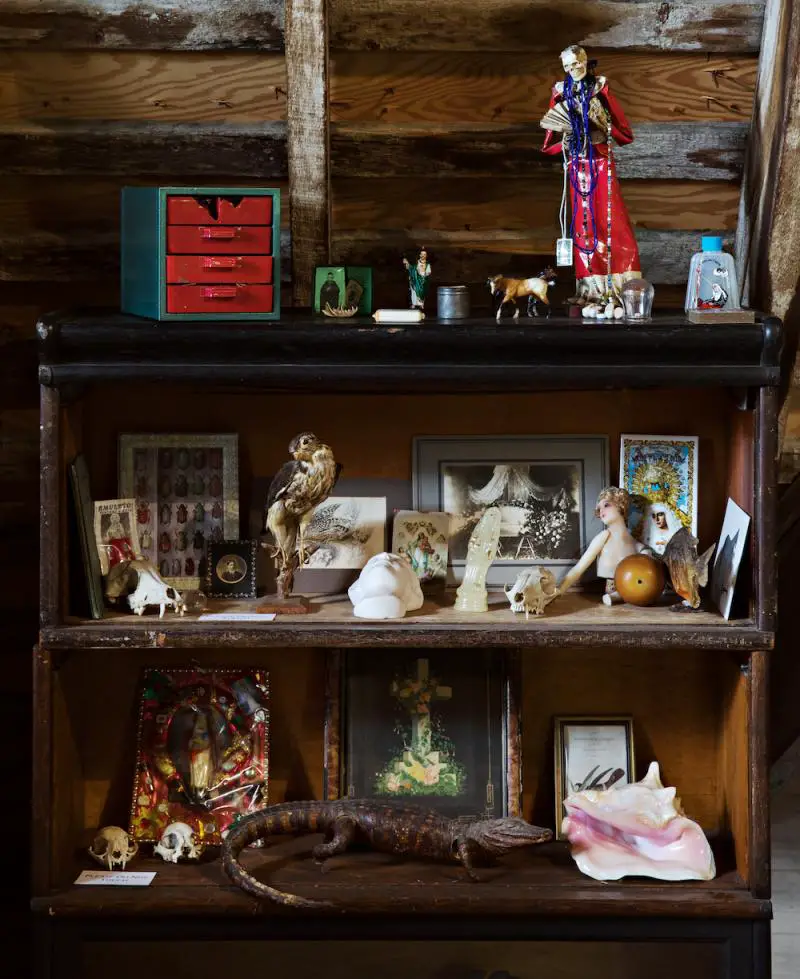 For the uninitiated, the Morbid Anatomy Library and Museum has been called New York's "museum of death"—our only one at that—but its reach extends much further. Anatomical objects, oddities, artifacts, and a vast library tell the story of how art, medicine, and death have intersected within different cultures during distinct historical periods and around the world.
The Library and Museum had its genesis in Joanna Ebenstein. In 2007, Ebenstein, an amateur taxidermist from childhood who went on to study art and intellectual history, received a commission to photograph the world's great medical museums. She was struck with what she discovered was an abundance of imagery depicting disease and death, imagery widely displayed to the public a century or so ago, but considered inappropriate for viewing today. Ebenstein returned with thousands of photographs, objects, books, and ephemera, and terms much of her collection, "unintentional art."
This collection of imagery—both human and animal, in states of decay and in death—first formed the basis of a book, The Morbid Anatomy Anthology, then a blog, followed by the exhibition "Anatomical Theater," in the Alabama Museum of Health Sciences. In 2011, Ebenstein teamed up with collector and writer Tracy Hurley Martin and the two launched the original iteration of the Morbid Anatomy Library and Museum in Gowanus. The institution's displays and library were widely enhanced by funding and contributions of objects and literature from collectors around the world, the bulk of which could (and can) be handled by anyone with an interest.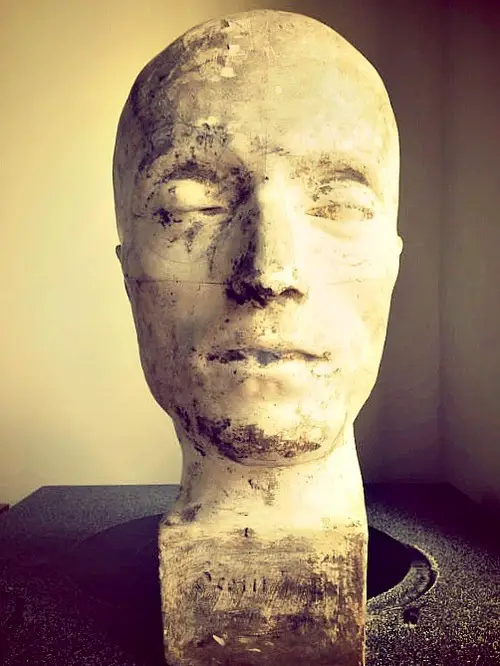 Each item carries an intriguing and revealing backstory: a 19th-century French phrenological head was made from a death mask of a cadaver; an early 20th-century wax medical moulage, or sculpted replica, is a leg with smallpox, created for public viewing around the turn of the century; a doll-house size replica of the Gowanus Morbid Anatomy Library is complete with miniature dioramas of the deceased—both human and animal—and was created by artist friend Joel Schlemowitz. For the first two pieces, Ebenstein stresses the importance of the artist/scientist in their creation. These were often produced by doctors or anatomists with an artistic bent to illustrate conditions and diseases long gone. The medical moulage of the leg infected with smallpox hails from the Deutsche Hygiene Museum in Dresden, and dates back to its founding in 1912 as a "public venue for healthcare education."
From the Morbid Anatomy bookshelves, a visitor can pick through books which explain the process by which artificial wounds were applied to figures by sculpting and using makeup. One can also find myriad books on the history of phrenology. There are even books on surrealism, and while the connection between surrealism and medicine or death may not at once be obvious, many of the surrealists were reeling from the first World War and the Spanish Civil War. Death was on their mind and in their paintings.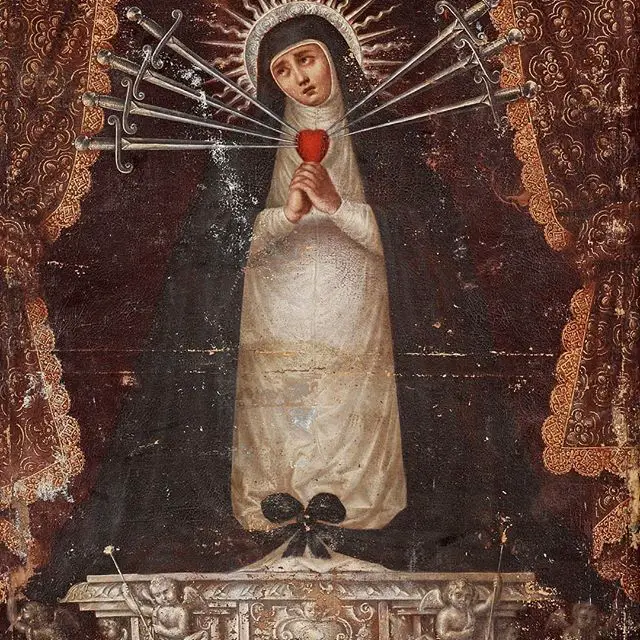 Although the Museum and Library have been downsized, the new space suits the library's activities. The second floor, under the eaves, houses the Library and Museum's permanent collection of books and artifacts. On the first floor, in a former lounge for Green-Wood's weary mourners, is dedicated exhibition space. The current exhibit "Ladies of Sorrow, A Visual Exploration of Grief and Feminity"—on view through November 17th—is a brief but compelling history of mourning. Ecclesiastical images and artifacts mingle with more modern pieces. Statuary of grieving Madonnas wearing fantastically expensive hand-sewn and jeweled dresses, for example, are juxtaposed with images and artifacts from the Victorian era, the period when secular mourning became high fashion. Images from the more recent past, such as early photographs of Sarah Bernhardt in her most famous death scenes and widely distributed stereoviews of grieving widows collide with mid-century photos of mobster Albert Anastasia's widow crying over his grave at Green-Wood, and the iconic Life magazine photo of Jacqueline Kennedy in Givenchy at the funeral of JFK. Signage is not prominent; visitors would be led through the exhibit by a knowledgeable docent.
Unlike the Gowanus space, few artifacts or objects are available for sale at Green-Wood, but Morbid Anatomy does a brisk online business of ephemera and reproductions of objects from the past. For those interested in anthropomorphic taxidermy, the practice of creating dioramas with animals in oddly human positions, prints of Walter Potter's masterpiece, his famous kittens in the schoolroom, is available online.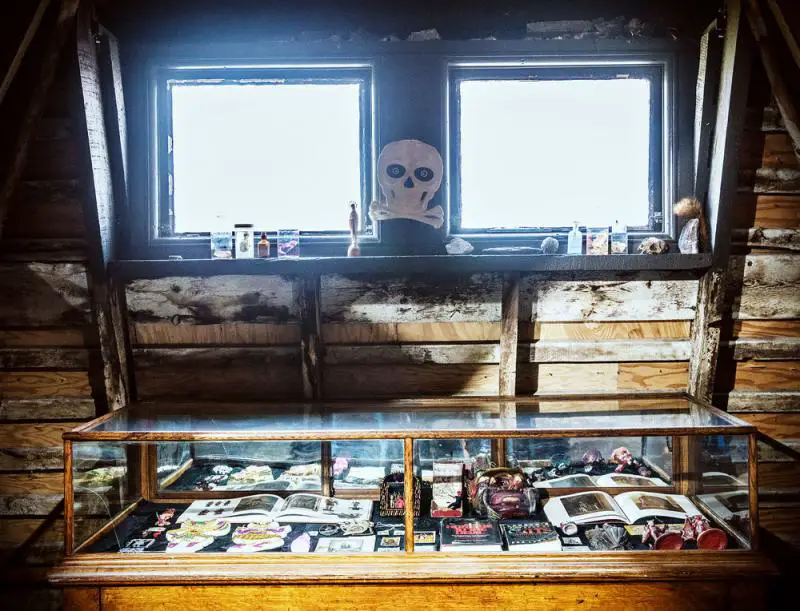 Green-Wood Cemetery has long been a place not just for burials, but for regular New Yorkers out for a day in the park and a peek at some famous New Yorkers' final resting places. Now there's even more of a reason to stroll through Green-Wood's pleasingly landscaped paths. Morbid Anatomy is located at the landmarked Fort Hamilton Parkway gatehouse and is open Saturdays and Sundays from 11:30am to 4:30pm.
For more information, go to morbidanatomy.org.