NYC's Best Mother-Daughter Trip Ideas
May 22, 2017 - by Chelsey Grasso
When it comes to planning a mother-daughter trip, New York City is an ideal destination for some serious family bonding and vacation splurging. Moms and daughters know how to have a good time no matter if they're shopping, having a spa day or seeing a show on Broadway, and in The City That Never Sleeps they can knock out all three in one afternoon! Take a look at our list of recommendations before you arrive in the Big Apple — we promise, they won't disappoint!
Best of NYC Mother-Daughter Trips: Serendipity 3 (Upper East Side)
If mom and daughter are fans of the film Serendipity (and really, who isn't?... it's Kate Beckinsale and John Cusack at their respective bests), then a stop at Serendipity 3 is a must. Split an iconic frozen hot chocolate and a slice of one of their famed sweets. "Big Apple" Pie, Chocolate Blackout Cake, and Lemon Ice Box Pie top our list of desserts, and we have a feeling they'll top yours too. 225 E. 60th St., 212-838-3531, serendipity3.com
Best of NYC Mother-Daughter Trips: One World Observatory (Financial District)
Experience a view together that you'll never forget. Ride to the top of New York City's highest observation deck at One World Trade Center. Start your journey with mom at the Welcome Center, travel up through the Sky Pod Elevator, stop by the See Forever Theater, and eventually make your way to the Main Observatory, where you'll be able to see Manhattan from a height you never have before. 285 Fulton St., 844-696-1776, oneworldobservatory.com
Best of NYC Mother-Daughter Trips: Grand Tier Restaurant (Upper West Side)
Set within the Lincoln Center's Metropolitan Opera House, it's hard to find a restaurant in all of Manhattan that's quite as lavish at the Grand Tier Restaurant. Take mom to a show and enjoy pre-theater dining from Monday through Saturday, or matinee dining on Sunday. Choose between a pre-curtain dinner prix fixe menu, an intermission prix fixe menu, or a Saturday matinee brunch menu. Lincoln Center Metropolitan Opera House, 150 W. 65th St., 212-799-3400, patinagroup.com
Best of NYC Mother-Daughter Trips: Chelsea Market (Chelsea)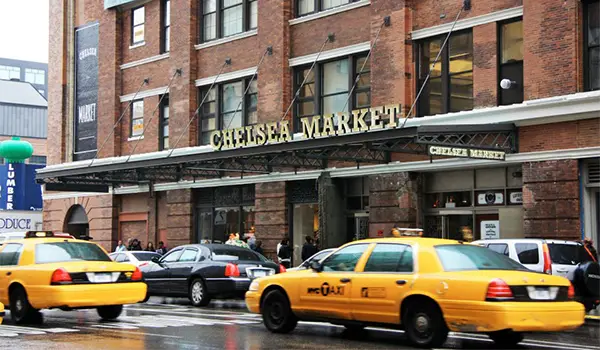 Two girls can easily spend an entire afternoon lunching and shopping in Chelsea Market. With over 50 vendors, including notable dining stops like Amy's Bread, Beyond Sushi, Chelsea Thai and hip shopping stops like Posman Books, Anthropologie, and Artist & Fleas, the fun doesn't stop. If you feel like taking in some of the city's sights at the same time, grab your meal to-go and eat it on the Highline, located at the building's west end. 75 9th Ave., 212-652-2100, chelseamarket.com
Best of NYC Mother-Daughter Trips: Massage Envy (Midtown West)
With all of your walking and shopping, a trip to Massage Envy is the perfect way to spend an afternoon in the city. Full-body massages, facials, sugar foot therapy, aroma therapy, enhanced muscle therapy, and hot stone therapy are just some of the services offered by this beloved clinic. Mothers and daughters can share a room, making for the ultimate girl's spa day. Additional locations in the Upper East Side, Gramercy, Queens, and Brooklyn. 525 W. 42nd St, 212-473-3689, massageenvy.com
Best of NYC Mother-Daughter Trips: The Metropolitan Museum of Art (Central Park)
Mother and daughters can easily spend hours exploring the vast Metropolitan Museum of Art together. No matter what your interests are, chances are that there's a section of this museum that's dedicated to them. From the Costume Institute to the Arts of Africa, Oceania, and the Americas to the famed Tomb of Perneb, there's plenty to see at the Met. 1000 Fifth Ave., 212-535-7710, metmuseum.org
Best of NYC Mother-Daughter Trips: Bevy (Midtown West)
Chef Brauze leads the way in culinary innovations at Bevy, Midtown's latest American restaurant and foodie haven. Appetizers include Crispy Candied Bacon and Housemade Pull-Apart Bread, while you'll find Seared Diver Scallops, Einkorn Risotto, Golden Tile Fish, and 8 Ounce Skirt Steak Chimichurri on the entrée menu. And desserts, of course, are not to be skipped at Bevy, with favorites being the multi-flavored eclairs and an Apple Pie made with sugar cookie crust. 153 W. 57th St., 212-897-2188, bevynyc.com
Best of NYC Mother-Daughter Trips: Beautiful: The Carole King Musical on Broadway (Theater District)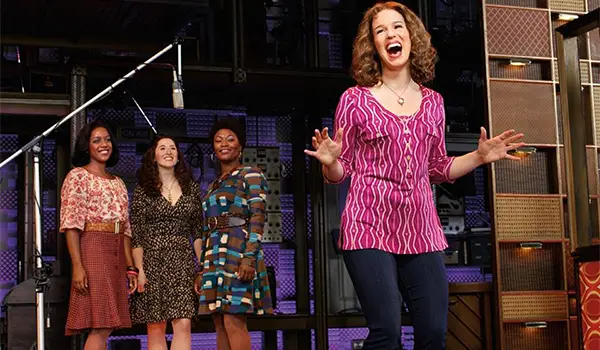 Before Carole King was an American music icon, she was just a teenager writing songs. Both mom and daughter will enjoy Beautiful: The Carole King Musical, which covers the story of King's life from adolescence onward. The Broadway spectacular features all of King's biggest hits, from "I Feel the Earth Move" to "You've Got a Friend." 124 W. 43rd St., 212-239-6200, beautifulonbroadway.com
Best of NYC Mother-Daughter Trips: A Second Chance Designer Resale Boutique (Upper East Side)
What girl doesn't love designer purses? A Second Chance sells second-hand designer accessories, clothing shoes, and jewelry at a discounted price for those looking to get their hands on some luxury items without having to pay the full bill. Designers include Chanel, Louis Vuitton, Céline, Prada, and Hermès amongst others. Additional location in South Village. 1111 Lexington Ave., 212-744-6041, asecondchanceresale.com
Best of NYC Mother-Daughter Trips: Artist and Fleas (Brooklyn)
Shop till you drop at Artist and Fleas, one of the city's most beloved flea markets. The original Williamsburg location is still the most vibrant, serving as part community gathering spot, part hipster haven. Rifle through vintage finds, modern creations, and everything in between as you make your way through the enormous warehouse that houses the market. Additional locations in SoHo and Chelsea. 70 N. 7th St., 917-488-4203, artistandfleas.com
Best of NYC Mother-Daughter Trips: La Masseria (Midtown West)
You can't visit Manhattan without including at least one top-quality meal on your agenda. La Masseria calls itself "a farmhouse in the middle of Manhattan" because of its inspired menu that's filled with classic dishes from the Puglia region of Italy. The ingredients are fresh, the décor is charming, and the atmosphere is inviting. You can't beat that. 235 W. 48th St., 212-582-2111, lamasserianyc.com
Best of NYC Mother-Daughter Trips: Federico Hair Salon (Midtown West)
You're on vacation, so make sure you pamper yourself. At Federico Hair Salon, they'll do it for you! From hair extensions and styling to manicures and pedicures, you can't walk out of this famed salon without looking like a million bucks. If you ladies have a night planned on Broadway or at a fine dining restaurant, make the stop at Federico Hair Salon first if you want to go glam. 57 W. 58th St., 212-262-3027, federicosalon.com
Looking for Free Group Planning Services?
Get free advice on planning your group's trip to New York.
RESTAURANTS

Multi-concept restaurant offering modern Japanese cuisine, a...

THEATER

Gaston Leroux's famous period thriller is now one of Broadwa...

SHOPPING

The sweetest experience in Times Square!...

SIGHTSEEING

In addition to 360-degree views from Midtown Manhattan, the ...