Summer Museum Happenings in NYC for Every Weekday
June 25, 2018 - by Merrill Lee Girardeau
Be advised: your weekdays just got a little more interesting. Monday through Friday, NYC museums offer reduced admission, free drawing in museum galleries, live music and cocktails, and much more. Avoid the weekend mob and have a special experience during the week at one or multiple of these cultural institutions. Events are listed by day of the week; plan away!
Mondays: Pay as You Wish at the Museum at Eldridge Street

The Eldridge Street Synagogue was opened in 1887 in the Lower East Side and remains an honored memorial to Jewish culture. The beautiful interiors, particularly the swirling starscape window in the back of the main hall, also serve as a museum to educate the public about Jewish history in New York, which especially resonates in this neighborhood where the earliest Jewish immigrants from Eastern Europe settled. This National Historic Landmark houses historic Yiddish signs, Jewish ritual objects, archival documents, building restoration artifacts, and a collection of oral histories. Monday, visitors can pay whatever they wish and relish a free guided tour of the museum (offered hourly every day). 12 Eldridge St., 212-219-0302, eldridgestreet.org
Tuesdays: Extended Hours at The Guggenheim Museum

The Guggenheim Museum was designed by the one and only Frank Lloyd Wright, and his unique architectural talents are undeniable as you make your way up the museum's winding ramp. This summer, check out a career retrospective of the late Swiss sculptor Alberto Giacometti, whose attenuated figures and ghostly designs are supplemented by documentary footage and artifacts from the artist's home and studio. Other pieces from the Guggenheim's permanent collection will be on display, including work by Pablo Picasso, Vasily Kandinsky, Édouard Manet, Edgar Degas, and Robert Delaunay. As for what's so special about Tuesdays? The Guggenheim will extend its hours, remaining open until 9pm, from June 19 until September 11. Trust us: it'll be the perfect after-dinner treat! 1071 Fifth Ave., 212-423-3500, guggenheim.org
Tuesdays: Free Admission at the 9/11 Memorial & Museum
The 9/11 Memorial & Museum occupies the site of the former World Trade Center in downtown Manhattan. The museum commemorates the 2,983 lives we lost on September 11, 2001, and the terrorist bombing at the World Trade Center on February 26, 1993. Recovered artifacts like fire helmets and personal effects are displayed alongside photographic and video footage taken in the season surrounding 9/11. The Museum also seeks to explore the lasting effects of these devastating attacks in the years since 2001. Tuesdays, free tickets to the museum are distributed on-site on a first come, first served basis, beginning at 4pm. You can enter the museum at 5pm and stay until closing time at 8pm, exploring the galleries that lead down and down into the former foundations of the Twin Towers. Last entry occurs at 6 pm. 180 Greenwich St., 212-312-8800, 911memorial.org
Wednesdays: Pay-What-You-Wish & Draw-What-You-Wish at The Frick Collection
The Frick Collection is a world-class museum of painting, sculpture, and design objects, all housed in a Gilded Age mansion on Fifth Avenue. There are so many reasons to spend a few hours touring the stately interiors and serene gardens, but we'll keep it short: you can select your own ticket price on Wednesday evenings from 2 pm to 6 pm! If you're an artist yourself, come Wednesdays for Draw-What-You-Wish as well. At 4pm, artists gather in the Garden Court and are provided materials for unstructured drawing time in rather inspiring environs. Every other Wednesday, come for after-hours drawing time in one of the museum's stunning galleries. Free materials will also be provided at this special Wednesday Atelier. 1 E 70th St, 212-288-0700, frick.org
Wednesdays & Thursdays: Free Admission at Museum of Jewish Heritage

The Museum of Jewish Heritage—A Living Memorial to the Holocaust is one of New York City's most beloved treasures, featuring a core exhibition of more than 800 artifacts and 2000 photographs that bring Jewish history. Right now, see recovered photographs from a survivor of the Lodz ghetto in Poland during the Holocaust and a short nonfiction film featuring another survivor telling his life story to his grandson, The Number on Great-Grandpa's Arm. Along with the indoor portion of the museum, the Garden of Stones by Andy Goldsworthy is a permanent installation, a memorial garden of trees. The space is contemplative and always changing, making it the perfect space to visit again and again. On Wednesdays and Thursdays, all visitors can get free admission from between 4pm and 8pm. 36 Battery Pl., 646-437-4202, mjhnyc.org
Thursdays: Cocktails at Cooper Hewitt

In an area full of amazing culture, Cooper Hewitt, Smithsonian Design Museum might just be the coolest member of Museum Mile. This converted mansion features fascinating collections of design objects like Access + Ability, a study of the power of color, and a room full of magically changing wallpaper. If that doesn't convince you to go, what about happy hour in a garden with live music? Thursdays at Cooper Hewitt mean cocktails and a diverse lineup of musicians, all al fresco, throughout the summer. June 28, see MILCK, who performed "Quiet" for the D.C. Women's March in 2017. July 5, hear a flute quartet called Kleine Blumen. DJs Coco and Breezy will liven things up with special guest Zak Leever July 12. Cocktails at Cooper Hewitt last from 6 to 9 pm. Tickets cost $13 online and $15 at the door. Event runs until August 9. 2 E. 91st St., 212-849-8400, cooperhewitt.org
Fridays: Evening Bat Walks with American Museum of Natural History
Explore Gotham with a new kind of bat signal. On Friday evenings this summer, representatives of the New York City Bat Group will lead you through Central Park for something of a bat hunt. Armed with special detectors that enable you to hear a bat's chirp, you'll experience this nocturnal species in its element—from a safe distance, of course. The walks will be led by Bradley Klein and Danielle Gustafson in partnership with the American Museum of Natural History on the Upper West Side. Walks occur Fridays between July 13 and August 3 at 8 pm. tickets are $40 for adults and $25 for kids. Meet at museum entrance at W 77th St. and Central Park West, 212-769-5100, amnh.org
Fridays: Summer of Magic Film Series at the N-Y Historical Society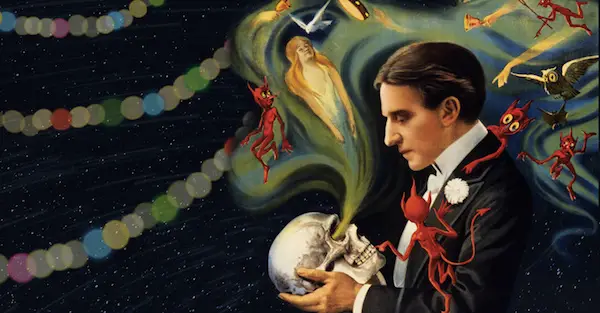 This summer, the New-York Historical Society has magic fever! The Summer of Magic features an exhibition and a wide variety of public and family programs focusing on the history of magical illusions: card tricks, catching bullets, and everything in between. Fridays, the museum will show films exploring the history and mystery of the magical arts. First up is the PBS documentary Houdini, detailing the life of history's most famous magician, on July 13. Have a ball with the star-studded cast of Now You See Me, who use magic to stage a series of heists, on July 27. Love the original? Try the sequel the following week with Now You See Me 2 on August 3. Two documentaries investigate a different kind of magician, Citizen Kane's Orson Welles, on August 9 and 17. Finally, one of the best modern movies about magic will screen August 24: Christopher Nolan's The Prestige. Admission to the screenings is free with your museum ticket. As a plus, most screenings occur on Fridays as part of the museum's Pay-What-You-Wish Fridays! 170 Central Park West, 212-873-3400, nyhistory.org
Looking for Free Group Planning Services?
Get free advice on planning your group's trip to New York.
RESTAURANTS

Beloved midtown spot takes inspiration from local tradition,...

THEATER

In a heartbeat, 38 planes with 6,579 passengers were strand...

SHOPPING

PANDORA, one of the leading names in jewelry for more than 3...

SIGHTSEEING

Voted one of New York's most unique attractions, Madame Tuss...