The Museum of Arts and Design is promising a thrilling spring lineup of exhibitions that will focus in on the past, present, and future of fashion in 2017. You're invited to see it all. If you find yourself in New York City between the months of March and August, be sure to stop by and check out any and all of these three engaging exhibits.
Hippie Royalty on the Rocks, Ibiza, 1969. Photo by Karl Ferris, featuring crocheted designs by 100% Birgitta.
Counter-Couture: Handmade Fashion in an American Counterculture
Fred and Candace Kling, Dresses, c. 1974, cotton, Collection of Bruce and Carol Feldman, Photo Credit: Rex Rystedt, courtesy of the Bellevue Arts Museum
Travel back to the 1960s and 1970s, when consumerism became the common enemy and the ideals of self-sufficiency and self-expression were embraced by the counterculture youth. These were the decades of the civil rights movement, hippies, flower children, spiritual drug use, and the fight for gender equality—and the era's fashion showed it. Counter-Couture focuses in on the handmade garments, jewelry, and accessories of American makers, many of which were clearly influenced by a pursuit for personal style. While fashion may often seem frivolous, Counter-Couture will remind you of how change can be fought for through clothing. The exhibition will feature garments that were hand-sewn, embroidered, quilted, patched, and tie-dyed in an effort to create a folk sensibility and stand against mainstream consumerism.
Run Dates: March 2, 2017–August, 20, 2017
Curated by Michael Cepress
Judith Leiber: Crafting a New York Story
Japanese obi fabric re-embroidered with gold-crystal rhinestones, 1980s. Photo by Gary Mamay; courtesy the Leiber Collection.
Though best known for her Swarovski crystal-encrusted clutches and handbags, Judith Leiber's repertoire of design work casts a much bigger net. Judith Leiber is an exhibition that seeks to celebrate the long-running life and work of one of the most iconic handbag makers from the past century. Leiber began her career as an apprentice in Budapest during the outbreak of World War II, she learned the skills to make a handbag from start to finish, which she then brought to America, helping to revolutionize handbag craftsmanship for the American consumer. Made from all sorts of materials, from Lucite and seashells to Parsi ribbons and obis, Leiber's handbags have become some of the most coveted (and recognizable) in the country, catching the attention of many First Ladies and A-list celebrities. Judith Leiber encompasses the history of Leiber's internationally renowned company, as well explores the gendered significance of handbags in twentieth-century Western culture.
Run Dates: April 4, 2017–August 6, 2017
Curated by Samantha De Tillio
fashion after Fashion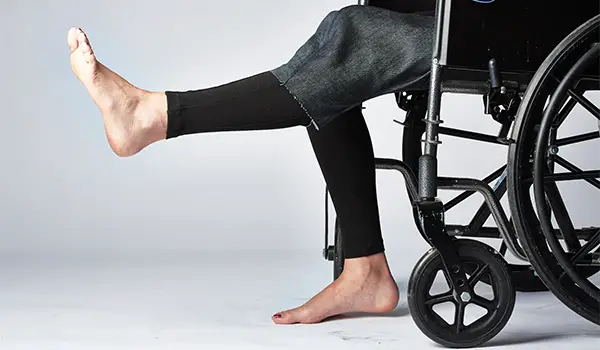 Lucy Jones, from the 'Seated Design' collection, 2015, courtesy of Lucy Jones.
In 2015, fashion authority Li Edelkoort declared "the end of Fashion as we know it." fashion after Fashion is a look at the future of fashion, presenting the work of six designers who are thinking of fashion anew, hence the exhibits title. Eckhaus Latta, ensæmble, Lucy Jones, Ryohei Kawanishi, Henri Vibskov, and SSAW Magazine have put forth a variety of sculptures, installations, and video pieces to create an immersive exhibition that challenges the norms of beauty and gender, raises questions pertaining to fashion authorship, and shines light on both liminal and virtual spaces. Going beyond the publicized fashion runways and international fashion weeks, fashion after Fashion strives to look at the fashion industry in a new light that encounters real people and dismisses the myths of individual star designers, commodity-driven products, and gendered dressing.
Run Dates: April 27, 2017–August 6, 2017
Curated by Dr. Hazel Clark and Ilari Laamanen
---
Museum of Art and Design, 2 Columbus Cir., 212-299-7777, madmuseum.org