The Music of Bruce Springsteen and Jimmy Buffett Every Week at Opry City Stage
April 27, 2018 - by Merrill Lee Girardeau
The Grand Ole Opry spirit has come to New York City, courtesy of Opry City Stage. The legendary Nashville music venue has opened this satellite location near the heart of Times Square, serving cornbread, fried chicken, beer, and live country music. This May, Opry City Stage has scheduled parties every night of the week, from Bruce Springsteen songs on Wednesdays to Jimmy Buffett covers on Fridays. Come on by and and rock out this May at Opry City Stage!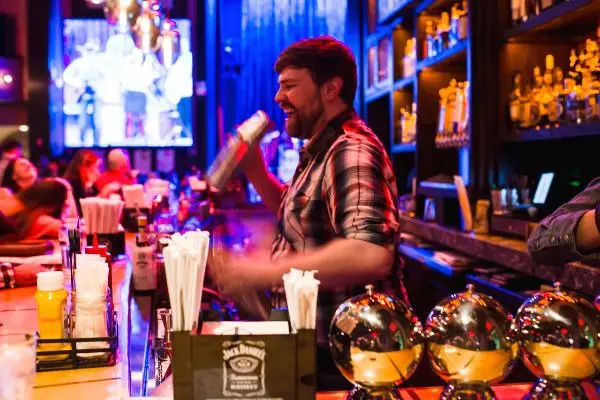 This May at Opry City Stage: Two-Step Tuesdays
Dust off your cowboy boots for Tuesday nights this May. A line-dancing pro will be giving lessons on the classic two-step on the second floor at Opry City Stage! You'll get to dance the night away, Texas-style, while the band Gunsmoke accompanies you from the main stage. Bring a date, a friend, or yourself for this fun-filled evening. The dance teacher is Elizabeth Mooney, a seasoned line-dance teacher with her own studio in New Jersey. Happy hour lasts from 4 to 7pm, and lessons begin at 6! To add extra incentive, participants in Mooney's two-step lessons will get a free drink token. May 1, 8, 15, 22, & 29.
This May at Opry City Stage: Springsteen Goes Bluegrass Wednesdays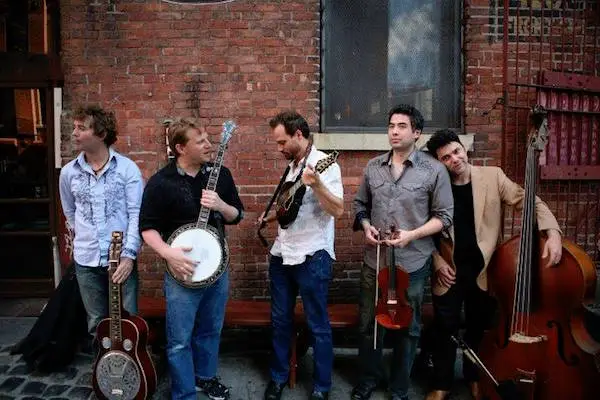 Citigrass (Facebook)
Springsteen on Broadway pays tribute with The Boss himself just a short walk away from Opry City Stage. In honor of Bruce Springsteen, Wednesdays in May will be devoted to his music, and fans are encouraged to come "dance in the dark." The band Citigrass will be playing bluegrass takes on "Thunder Road" and "Born to Run," among other favorites, from 9pm to midnight. Drink specials last from 10pm-12am. May 2, 9, 16, 23, & 30.
This May at Opry City Stage: The Sheriff of Good Times Thursdays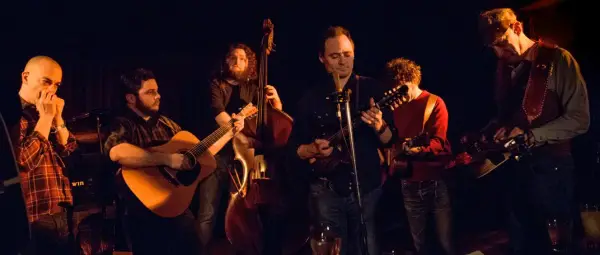 "The Sheriff of Good Times" is Robert Saidenberg, a folk and bluegrass legend who has been playing music in New York since Bob Dylan arrived on the scene in the 1960s. Thursdays in May, Opry City Stage will screen The Sheriff of Good Times, the documentary short that profiles Sheriff Bob and his fascinating role in New York's music history. The documentary will screen between live performances by Sheriff Bob himself, plus other musicians featured in the documentary. Order a po boy and a beer, and enjoy the show! May 3, 10, 17, 24, & 31.
This May at Opry City Stage: Island Fridays
The patron saint of Parrotheads, Jimmy Buffett, also has his own show on Broadway: Escape to Margaritaville. After the Friday evening performance at the Marquis Theatre, audience members and other fans can flock to the official after-party at Opry City Stage, where Buffett tunes will play on into the night. The Opry City Stage Superband and Island Country Band will play Buffett, Zac Brown, Kenny Chesney, and more. Margaritas will be flowing (that's a given!), and there might even be a few beach balls to toss around. Even better, a few lucky Buffett-heads will win tickets to Escape to Margaritaville. 10pm-1am, every Friday in May and June.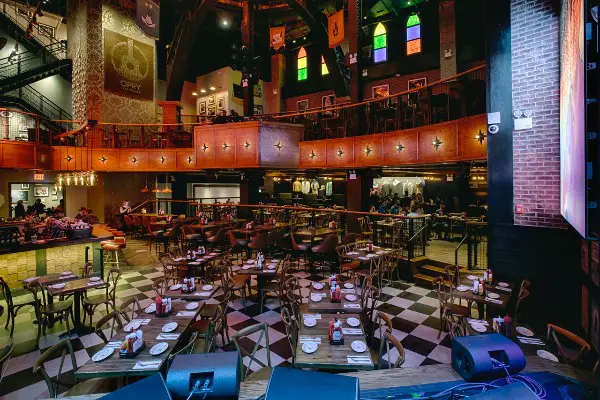 Opry City Stage is located at 1604 Broadway. Call 212-388-5565 to reserve a table. For more information, visit oprycitystage.com.
Looking for Free Group Planning Services?
Get free advice on planning your group's trip to New York.
RESTAURANTS

Beer hall casual meets craft cocktails with a healthy dose o...

THEATER

Kander and Ebb's "musical vaudeville" in which Roxie Hart ga...

SHOPPING

Specializing in the great vineyards of California, France, A...

SIGHTSEEING

Manhattan's premier all-glass, European-inspired dining crui...