If you've never been to the Big Apple before, it can be overwhelming the first time you visit. There is so much to see and do that you need to realize that you certainly won't see it all in one stay. If you're wondering which attractions are absolute must-sees for your first time, here is your guide to our picks for the top nine.
Central Park
Image: John Cunniff/Flickr
Central Park is absolutely enormous. When you see it on TV or in the movies you can be forgiven for thinking it's just a regular-sized park but it really isn't. In fact, you won't be able to see it all in a day. If you want to see as much as possible, you should check out a self-guided walking tour map so you can check out the places you most want to see. You should definitely fit in the Bow Bridge, The Mall and the Bethesda Terrace and Fountain (above) even if you see nothing else!
While you're in Central Park, you should try to make time to see the zoo, especially if you're an animal lover. It's an oasis in the heart of the city and you'll love getting up close to the creatures.
See a Broadway Show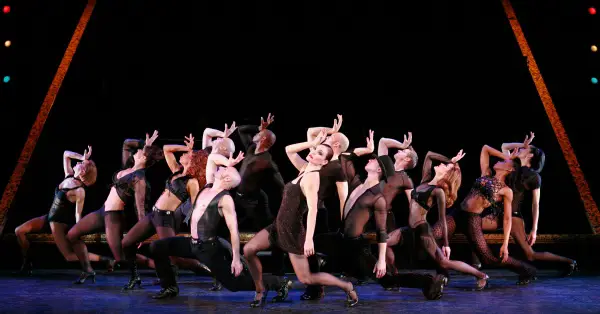 Even if you don't have a passion for musicals, seeing a Broadway show is a key part of the NYC experience. There is so much choice that there's bound to be something that you'll love and you'll be blown away by the spectacle and atmosphere. Check out the discount ticket booths around the city and snag a cheap ticket.
Check Out Times Square
Photo: Diego Torres Silvestre/Flickr
One of NYC's most iconic spots, Times Square is spectacular at any time of the day, but it's especially stunning at night. The glowing billboards and neon signs are something amazing to see and there's always an atmosphere that's like nowhere else.
Eating and Drinking
There's no shortage of places to eat and drink in New York. If you're a fan of the old school movie When Harry Met Sally you simply have to head to Katz's Deli where you can have what she's having (maybe one of the legendary pastrami sandwiches). Hot dogs from Nathan's at Coney Island are an absolute must if you take the subway out to the shore, and if you're desperate for a coffee, you'll be spoiled for choice.
Go Shopping
New York is home to some of the biggest and best stores in the world. Macy's is a must-see for anyone who loves a bit of retail therapy and you'll find some amazing deals. If you've been inspired by the delicious coffee you've tasted around the city, you could even buy a top quality coffee grinder for bargain prices—check this link to find out which ones to buy!
Visit Coney Island
If you're in the Big Apple between spring and early fall you should definitely check out the Coney Island Boardwalk. Even if you don't want to try the rides at Luna Park you'll enjoy relaxing on the beach or just people-watching over a margarita.
See The Skyline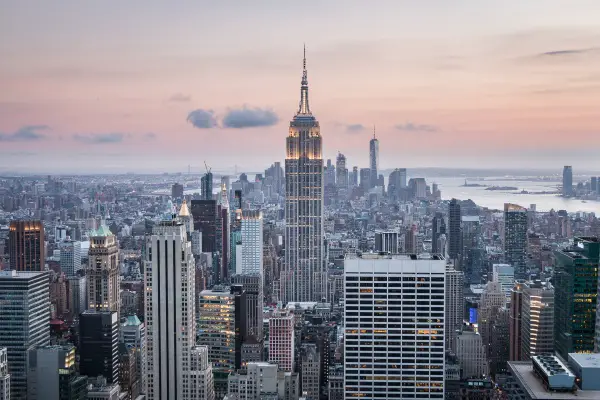 The Empire State Building is an absolute must-see, but if you want to catch a photo of it you should go to the Rockefeller Center and take pictures from the top. You'll be amazed by the skyline of the cityscape.
See The Statue Of Liberty
The iconic image of New York, the Statue of Liberty, and the Staten Island Ferry (which travels right past it) are two things that any first-time visitor to New York should experience. You can go and visit the museum or just head out to the island to get up close to the amazing statue.
Walk the Brooklyn Bridge
Image: John Cunniff/Flickr
Everyone's heard of the Brooklyn Bridge, so you really should walk over it when you're in the city that never sleeps. You'll be amazed at the views and it's a true New York experience. While you're in the area, the Brooklyn Bridge Park is certainly worth a visit, especially if you want to take a little time out of the hustle and bustle of the city center.
---
Whatever you choose to see in New York, you're going to have an amazing vacation. Remember, you won't see everything so you'll just have to arrange to go back again another time!