2018 NY International Children's Film Festival Screens World-Class Family Films
February 28, 2018 - by Merrill Lee Girardeau
Bring cinephiles of all ages to the 21st New York's Children's Film Festival this spring. Theaters throughout the city will screen over 125 incredible feature films and shorts from here and abroad, with engaging stories for all ages and backgrounds. The festival will feature films each Saturday and Sunday until March 18.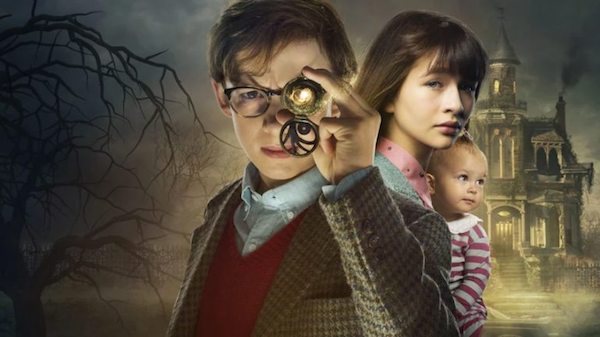 A special episode screening of Netflix's A Series of Unfortunate Events, Season 2: Austere Academy, will be shown at the New York Children's Film Festival March 10.
One of the festival's most popular offerings is the collection of short films that will captivate kids. The "Shorts for Tots" screenings throughout the festival are geared toward kids ages 3 to 6. Find these screenings on all weekends at theaters in Chelsea, Queens, and Greenwich Village.
Back by popular demand, several other collections of short films will show throughout the festival as well. Highlights include a stop-motion tale of a cat rock band, an animated film about fungi from the Cartoon Network, and a Dreamworks short called Bird Karma.
These diverse trios have been arranged to entertain certain age groups ("Short Films One" is recommended for ages 5-10, for example) and represent a diversity of voices from the filmmakers in the festival. "Girls' POV" is a slate of shorts devoted to young women's stories, and "Friends & Neighbors: Mexico" showcases Mexican short films from the Morelia International Film Festival.
On Saturday, March 10, catch a special screening of Netflix's second season of A Series of Unfortunate Events. This episode, "The Austere Academy," was adapted from the popular children's series and stars Neil Patrick Harris as the hilariously wicked Count Olaf.
A 1968 film from Japan's Studio Ghibli, Horus, Prince of the Sun, will be shown at the Museum of the Moving Image March 11.
Other titles you might be familiar with are March of the Penguins 2: The Next Step and White Fang (adapted from Jack London's novel into an animated film). Both feature films will have multiple screenings. Check out the honorary screening of Horus, Prince of the Sun on March 11 at the Museum of the Moving Image. Horus is the ground-breaking anime film from Japan's Studio Ghibli and celebrates its fiftieth anniversary this year.
Two VR events will drop you and your children into animated worlds created by leading filmmakers worldwide. At "VR JR. — Experiences" participants will put on headsets that absorb them in a Neil Gaiman picture book or a house full of Mexican wrestlers.
Most of the screenings will appear at Cinepolis Chelsea and the SVA Theatre, both in Chelsea. Other films will show at the Museum of the Moving Image in Astoria, Queens; Alamo Drafthouse in Brooklyn; and IFC Center in Greenwich Village. A detailed schedule can be found here.
The astounding craftsmanship in each featured film will be assessed by the festival's panel of judges. Some of the judges are popular actors and filmmakers like Uma Thurman and Sofia Coppola, who will join the audience in voting for the best films of the festival.
The films in the New York International Children's Film Festival were chosen from over 2,500 submissions and are eligible for Academy Award nominations once selected for screening at this event.
Don't miss these four weekends throughout February and March for these fascinating films for the whole family! For tickets and more, go to nyicff.org.
Looking for Free Group Planning Services?
Get free advice on planning your group's trip to New York.
RESTAURANTS

Brings together the character of Hell's Kitchen past with th...

THEATER

Digital projections that cover Radio City's proscenium arche...

SHOPPING

DataVision is redefining retail with their new, fully intera...

SIGHTSEEING

Hop aboard these environmentally friendly twin-hulled catama...