9 Epic Anniversaries to Celebrate in NYC This Year
November 8, 2016 - by Chelsey Grasso
2016 is a big year for New York City, as nine of its most famed attractions are hitting major milestones. Bragging on runs that range from 20 to 130 years, you can get in on the celebrations of icons like the Statue of Liberty and the headquarters of the United Nations. What better time to take in a landmark, show, or building than on its anniversary? Exactly.
Top 9 NYC 2016 Anniversaries: Chicago 20 Years (Midtown West)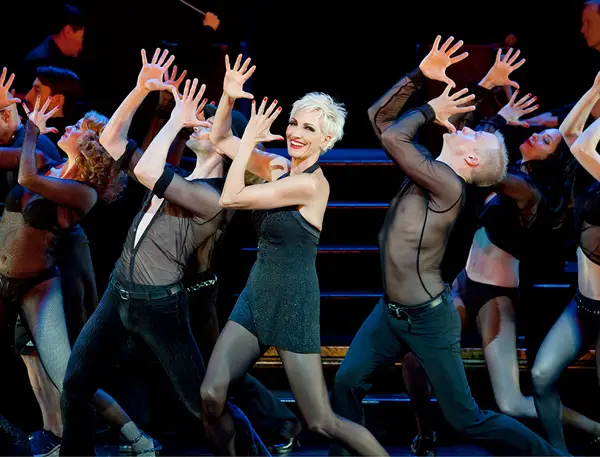 Broadway's favorite musical is hitting its 20-year mark on Broadway. Chicago, a six-time Tony Award winner and the number one longest-running American musical in Broadway history, tells the story of two nightclub sensations (Velma Kelly and Roxie Heart) as they work with one slick lawyer (Billy Flynn) to get out of prison for murder. The songs are iconic, the dance moves are flashy, and there's no way you'll ever leave this show without wanting to give a standing ovation. Ambassador Theatre, 219 W. 49th St., 212-239-6200, chicagothemusical.com
Top 9 NYC 2016 Anniversaries: Blue Man Group 25 Years (Midtown West)
Blue Man Group first arrived on the NYC scene 25 years ago, making this spectacular show a quarter of a century old—and guess what? It hasn't lost any of its charm! Watch as the acclaimed Blue Man Group takes the stage and gives a performance that somehow is able to incorporate creativity, music, comedy, art, and audience participation all under one roof. This is the type of show you'll be bragging to your friends about for years to come. Astor Place Theatre, 434 Lafayette St, 800-BLUEMAN, blueman.com
Top 9 NYC 2016 Anniversaries: The Metropolitan Opera 50 Years at Lincoln Center (Upper West Side)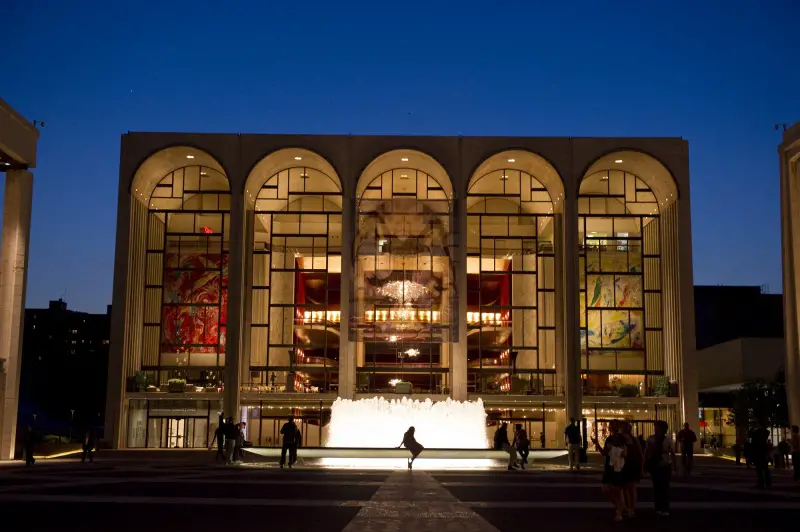 The Metropolitan Opera initially opened its doors in 1883, but its Broadway and 39th Street address didn't have the adequate stage facilities to truly do the talents that took its stage any justice. In 1966 it was moved to the Lincoln Center, and no one has ever looked back. With over 200 opera performances per season, The Metropolitan Opera is a New York staple, and with 2016 marking its 50-year anniversary at this iconic address, there's no better time to catch a show. If you just want to have a look, for the first time ever this anniversary season features open doors, weekday mornings from 10am to 2pm, free to the public. Not only can visitors tour the interiors, they can catch a free historic exhibition and a live look at rehearsals on a large television monitor. Lincoln Center Plaza, 212-362-6000, metopera.org
Top 9 NYC 2016 Anniversaries: United Nations Headquarters 70 Years (Midtown East)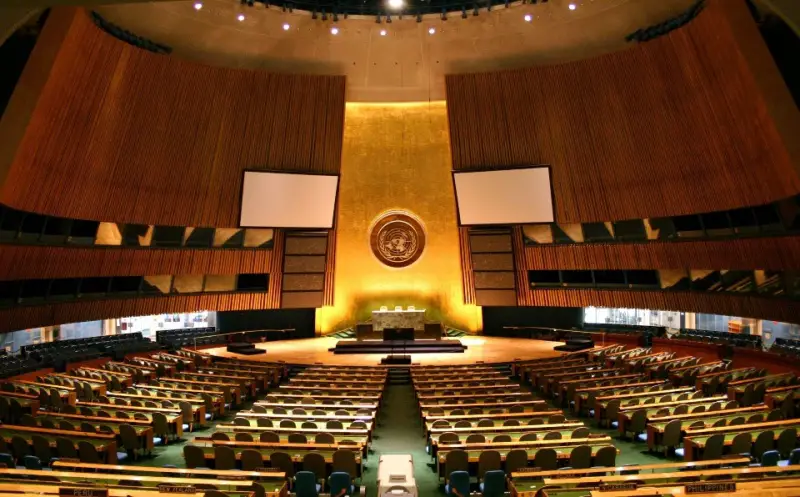 It's been seven decades since the world came together to create the United Nations, which has its headquarters on the East River in midtown Manhattan. The spectacular interiors here are accessible through tours, which run every weeekday, and include art and relics from around the world. There's even access to the General Assembly, where all 193 Members States are represented and negotiate. 46th St. and First Ave., 212-963-8687, visit.un.org
Top 9 NYC 2016 Anniversaries: The Rink at Rockefeller Center 80 Years (Midtown West)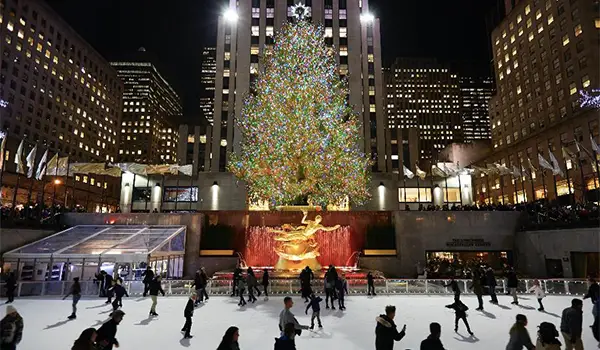 The Rink at Rockefeller Center is one of New York City's most beloved winter activities, and it's been officially taking over the plaza for 80 years as of 2016. Impressive, to say the least. Skating is on a first come, first serve basis, and with the mesmerizing winter decorations surrounding the skate rink, you had better arrive early (or opt for a VIP package that'll let you skip the lines). Skate to your heart's delight while enjoying the sights and sounds that make up Rockefeller Plaza, from the towering Christmas tree to the famed golden Prometheus statue. 600 Fifth Ave., 212-332-7654, therinkatrockcenter.com
Top 9 NYC 2016 Anniversaries: Macy's Thanksgiving Day Parade 90 Years (Upper West Side)
Macy's Thanksgiving Day Parade returns to march down the streets of New York City on Thursday, November 24th. The 90th annual version of the spectacle will attract more than 3.5 million spectators and 50 million television viewers. The lineup for 2016 is as star-studded as ever, with Tony Bennett, De La Soul, hockey stars, Olympic atheletes, and, of course, a celebrity balloon or two. Along the west side to Herald Square, social.macys.com/parade
Top 9 NYC 2016 Anniversaries: Kellogg's 110 Years (Times Square)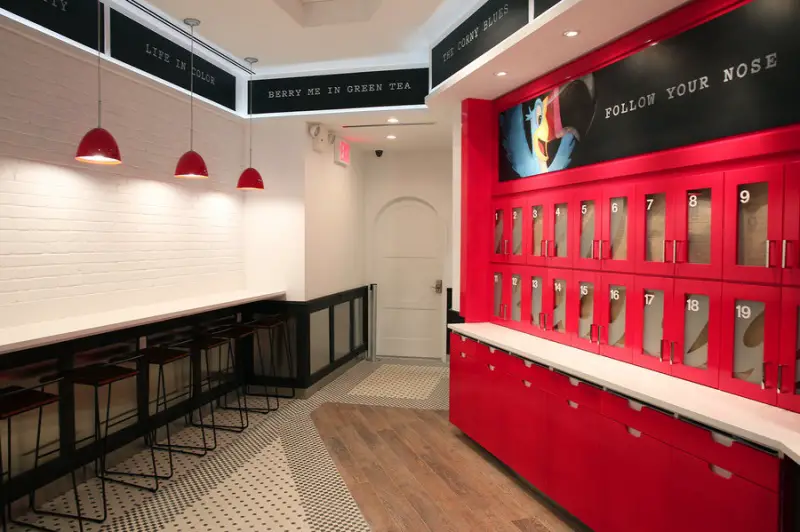 Cereal icon Kellogg's is celebrating its 110th birthday this year, and despite having reached that venerable age, it's not afraid to try something completely new. Taking advantage of the global stage provided by Times Square, Kellogg's has reimagined the bowl of cereal for 2016. Kellogg's NYC uses the creativity of New York's Christina Tosi (
milk bar
) for a menu that lets you choose between bowls, shakes, sundaes, and parfaits. Pre-made flavors include Pistachio & Lemon, Honey Buzz, and The Corny Blues (Corn Pops plus blueberry jam). Or go your own way by choosing five items on the "Raid the Pantry" tariff. Gourmet coffee and tea are also available, and in Times Square fashion Kellogg's NYC stays open late: until 11pm seven nights a week.
1600 Broadway, 646-847-0055, kelloggsnyc.com
Top 9 NYC 2016 Anniversaries: Statue of Liberty 130 Years (Liberty Island)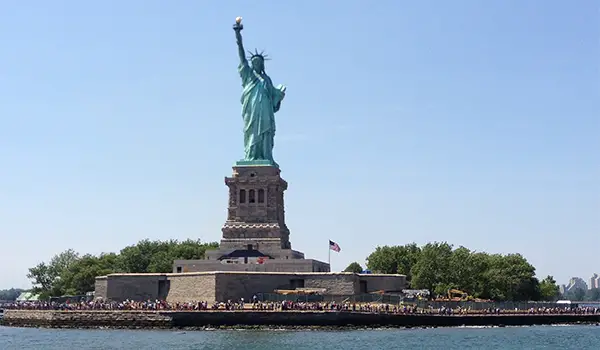 Image: Sue Waters/Flickr
The Statue of Liberty has paid its dues in regards to holding down a major place in NYC's history, and 2016 marks its 130-year anniversary since being dedicated to America by the French people in 1886. Hop aboard one of Statue Cruises's many tours to get up close and personal with the torch held high for all New Yorkers to see and admire. After all, you can't visit New York and not see Lady Liberty. Liberty Island, 212-363-3200, statuecruises.com
Top 9 NYC 2016 Anniversaries: The Battle of Brooklyn 240 Years (Upper West Side)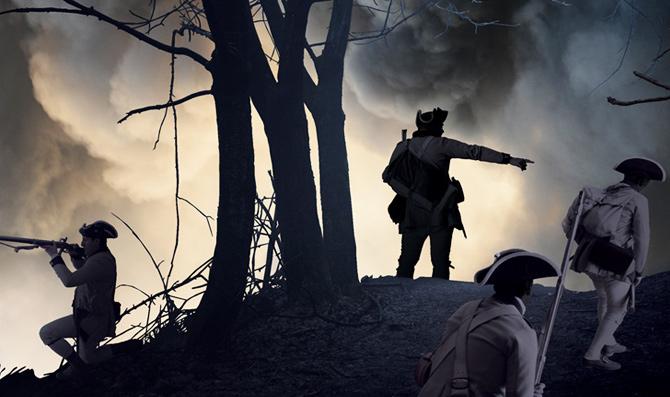 On August 27, 1776, on the marshy fields of Gowanus and Red Hook in Brooklyn, George Washington and his ragtag army of untrained soldiers fought Great Britain's Royal Army, one of the most powerful military forces in the world. Things did not go well. In the first major armed campaign for the colonies after declaring their independence, the British seized control of the strategically important city of New York. Washington was able to make a surprising retreat that saved the day for his troops and ultimately for the American cause. Through 90 objects and documents, including Hugh Gaine's printing of the Declaration of Independence, a camp bed used by George Washington during the war, Thomas Paine's 1776 Common Sense, and a rare hunting shirt that became the first "uniform" of the Continental Army, the new exhibition The Battle of Brooklyn and the Fall of New York at the New-York Historical Society presents the dramatic story of the near-disaster that played a major role in the making of America. 170 Central Park W., 212-873-3400, nyhistory.org
Looking for Free Group Planning Services?
Get free advice on planning your group's trip to New York.
RESTAURANTS

Beer hall casual meets craft cocktails with a healthy dose o...

THEATER

In a heartbeat, 38 planes with 6,579 passengers were strand...

SHOPPING

An array of quality branded merchandise showcasing HBO's® aw...

SIGHTSEEING

The 9/11 Memorial honors the nearly 3,000 people killed in t...