Visit the World's First Mozzarella Bar in Two Amazing NYC Locations: Obica
December 11, 2018 - by Merrill Lee Girardeau
If you love fresh, creamy mozzarella on a Neapolitan pie or a fresh plate of burrata, visit the mozzarella experts in New York City at Obicà. This Italian chain, with locations worldwide, has two New York outposts in Midtown East and Flatiron. Whether you're looking for a glass of fine wine to take the edge off or a hearty brunch meal, Obicà serves intentional, authentic Italian cuisine with quality ingredients at the forefront. Central of all ingredients is, of course, the mozzarella. Imported from select producers in Italy, these cheeses are perfect on crostini, with salumi, in lasagna, and atop pizza. Sample them all at both Obicà locations, remembering their founding philosophy: "food to share."
Obicà NYC: Mozzarella Heaven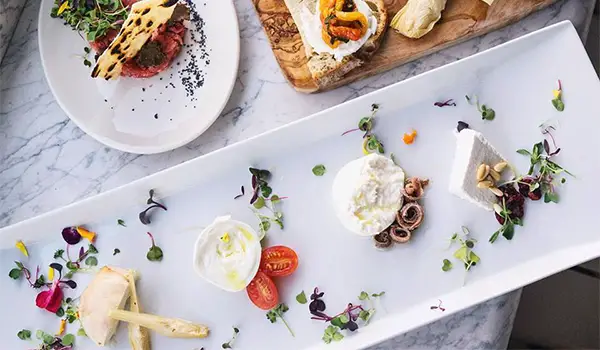 As the world's first mozzarella bar, Obicà upholds its reputation by importing the finest cheeses from the Campania region of southern Italy. Obica is proud to source cheeses with Protected Designation of Origin, a European label similar to "single origin" here in the States. In this case, all mozzarellas on offer were sourced, made, and packaged, in Campania.
At Obicà on Madison Avenue, in the IBM Building Atrium, there are four mozzarella varieties that top the menu: bufala classica, bufala affumicata, burrata, and burrata al tartufo. These varieties are labeled with flavor profiles like delicate, naturally smoked, and deliciously creamy. The burrata al tartufo is infused with black truffle. At the Flatiron location, the mozzarella menu also features a creamy and slightly sweet ricotta and handmade mozzarella knots. These cheeses appear in everything from small appetizers to sampler platters to entrees.
The Mozzarella Sampler, available at the Flatiron location, might be the best choice you make at Obicà. This is an appetizer made to share, in which three mozzarella varieties are paired with antipasto like pesto, marinated artichokes, anchovies, and pine nuts. The Mozzarella Bar Experience, available at both locations, gives you a choice of mozzarella, plus salumi and other antipasto selections. Entree dishes like the Lasagna Verde, Tartufo pizza, and eggplant parmesan show off the subtle versatility of mozzarella as well.
Obicà NYC: Flatiron Location
Obicà Flatiron is located just south of the famous wedge-shaped building for which the neighborhood is named. The Flatiron location welcomes anyone in the mood for some mozzarella at lunch, dinner, and weekend brunch. Happy hour is every day from 3 to 7pm.
As always with Obicà, ingredients matter. Along with their world-class mozzarella, each pizza is made with whole-wheat, stone-ground Petra del Molino Quaglia flour. Once prepared, the dough rises for at least 48 hours before it is made into a mouth-watering Neapolitan pie. Pizzas at Flatiron are topped with ingredients like spicy spreadable sausage, organic tomatoes, fresh basil and oregano, mushrooms, and pine nuts. The most popular flavor is the Bufala DOP e Pomodoro, a simple but beautiful blend of tomato sauce, basil, and classic, fresh mozzarella.
In the Flatiron, indulge in a pizza for your weekend brunch, served Saturday and Sunday from 12 to 4pm. Infinite mimosa and draft beer is $20 during brunch, while infinite rainbow mimosas are $22 (both have a 2-hour limit). The brunch menu presents a range of egg-based dishes including eggs benedict and pizza with egg, plus sweeter options like ricotta pancakes and kale salad for the healthy eaters among you.
Obicà NYC: Midtown Location
Located in the IBM Building at East 56th Street, Obicà Madison is convenient to your Fifth Avenue shopping, adventures in Central Park, and lunch during the workday. This location sits beneath the atrium in the IBM lobby and is open until 6pm every day of the week. Its daily menu is an edited version of the Flatiron menu, presenting small plates, salads, pasta, soup, and dessert. Share a meal of small plates like salumi and meatballs, or enjoy entree-sized salads and pastas with ingredients like fresh pesto, grass-fed beef ragu, or red sauce (gluten-free pastas also available).
Like the Flatiron location, Obicà Madison serves wine, beer, cocktails, and coffee. Obicà's acclaimed wine list prizes rich Italian wines at reasonable price points. Not only are wines listed according to region, but grape varietals are featured as well to further highlight the regional significance of Italian foodways. Happy hour is every day from 3 to 6pm.
Obicà NYC: New Creative Chef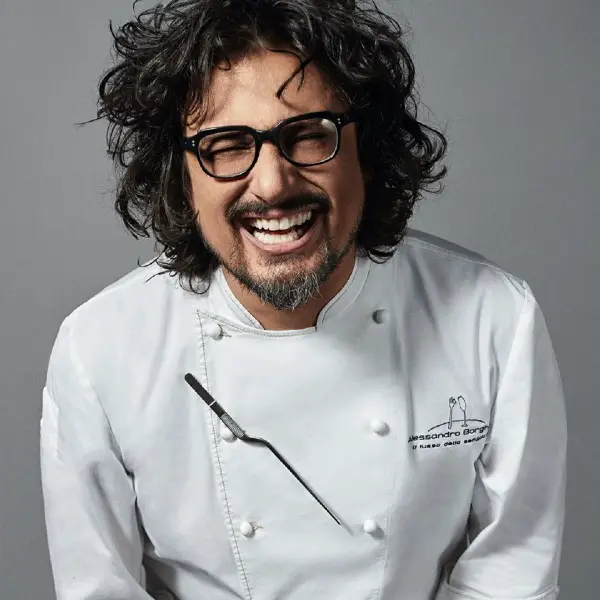 Recently, celebrity chef Alessandro Borghese joined the team at Obicà. Born in San Francisco, Borghese has enjoyed great success in Italy, appearing in several television programs and running a profitable catering company. His restaurant, Alessandro Borghese—Il Lusso della Semplicità, is located in Milan. In his work with Obicà, Borghese has helped craft a menu where authentic Italian dishes are made with the finest of ingredients. Echoing the philosophy of Obicà, Borghese says, "Here we have sourced the best products from the best producers in Italy for your enjoyment as 'food to share.'"
---
Obicà Flatiron is located at 928 Broadway. Call 212-777-2754 or visit obica.com/restaurants/new-york-flatiron for reservations and more. Obicà Madison is located at 590 Madison Avenue. Call 212-355-2217 or visit obica.com/restaurants/new-york-madison for reservations and more.
Looking for Free Group Planning Services?
Get free advice on planning your group's trip to New York.
RESTAURANTS

Beloved midtown spot takes inspiration from local tradition,...

THEATER

Kander and Ebb's "musical vaudeville" in which Roxie Hart ga...

SHOPPING

A premier destination for family entertainment....

SIGHTSEEING

The 9/11 Memorial honors the nearly 3,000 people killed in t...