When it comes to theatre in the Big Apple, some like it hot—even in July and August. So I suggest heading to Off-Broadway, home to some of the hottest shows in town, including my personal roster of 14 do-not-miss productions, hand-picked for every member of the family!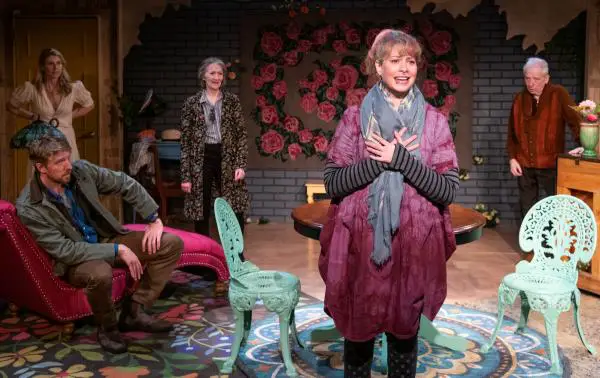 Michael Schantz (Dr. Aster), Nadia Bowers (Ella), Barbara Kingsley (Babs), Stacey Linnartz (Pickles), and Austin Pendleton (The Professor) remix Uncle Vanya in Life Sucks. Photo by Russ Rowland.
For Laughs…Two plays (from opposite ends of the humor spectrum) are slam-dunks. The Play That Goes Wrong is madcap farce on steroids, whereas Life Sucks. offers an intellectually lively, modern day joy ride through Chekhov's Uncle Vanya—sort of.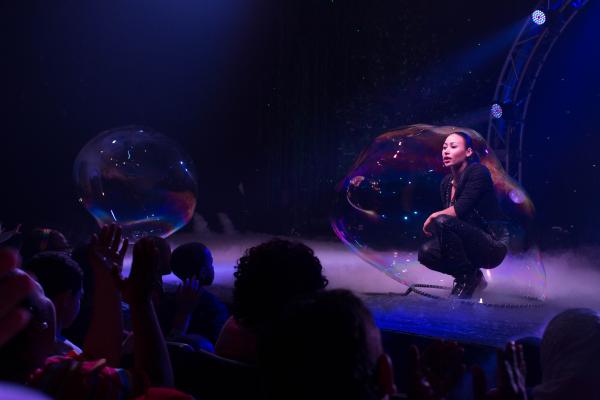 Visual razzle-dazzle awaits at Gazillion Bubble Show.
For Kids Small and Tall…There's a foursome to pick from. Little ones will love the interactive adventure of Pip's Island: The Lighthouse Rescue as well as the visual razzle-dazzle of Gazillion Bubble Show, where gazillion is probably an understatement! Moving on to older kids and teens, think Stomp, where physical cacophony meets found percussion (trash cans, brooms, etc,.), and Blue Man Group, three iconic cobalt dudes who takes comedy, tech, and messy stuff to the nth degree.
For the Brunch Bunch & Cocktail Crowd… Take your choice of Day Drinking: The Brunch Musical or The Imbible: A Spirited History of Drinking. Both feature three different drinks and charming a cappella singing by a clever young cast who serve up comedy alongside historic liquor facts and demos.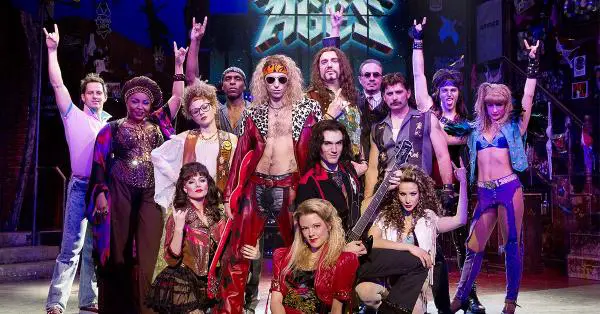 Rock of Ages returns for a 10th-anniversary revival. Image © Paul Kolnik.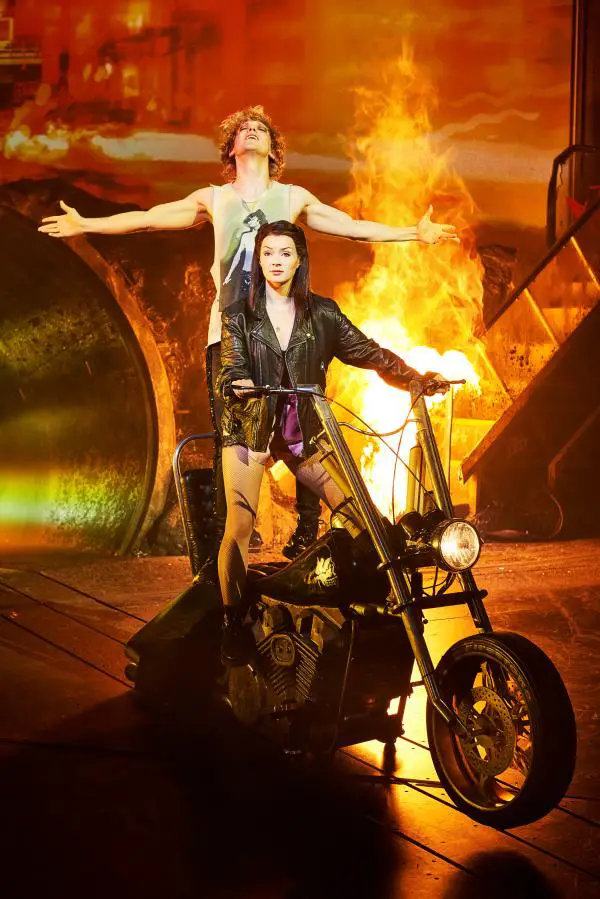 Andrew Polec as Strat with Christina Bennington as Raven and the cast of Bat Out of Hell. Photo by Specular.
For Jukebox "Players"…You've got a trio of musicals with iconic scores. First off there's Jersey Boys, the Tony-winning bio about Frankie Valli and The Four Seasons that's now a bona-fide Off-Broadway phenom. Second comes another blast from Broadway's past, Rock of Ages, the Sunset Strip romance celebrating its 10th anniversary with '80s rock anthems and power ballads. Finally, the songs of Jim Steinman and Meat Loaf burst onto the New York scene in Bat Out of Hell, a pedal-to-metal love story with a dystopian twist (previews start August 1st).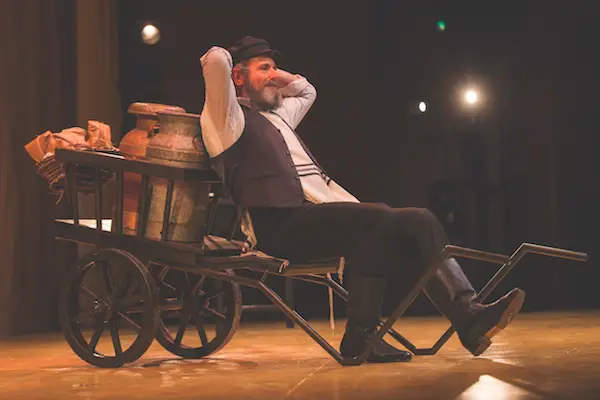 The award-winning Fiddler on the Roof in Yiddish. Photo: Victor Nechy, ProperPix.com.
Lastly, I give you two shows that defy categorization, the award-winning Fiddler on the Roof in Yiddish, filled with the music you love sung in the language of its characters, lending it a lush authenticity you've never experienced before (with English and Russian supertitles). And for anyone enamored by true crime stories, there's former investigative reporter Rider McDowell's "'noir' play with music," Fringe Deaths, offering theatergoers a probative look into the deaths of four American celebrities.