Looking for the greatest spots in New York City for showing off your photo skills? We've got the ten best places to look for photo tourism, from landmark buildings to legendary neighborhoods to iconic bridges. Read on for our picks for the top destinations for the photo-minded, whether you're wielding a fancy Nikon or just a plain old phone.
1. Grand Central Station (Midtown East)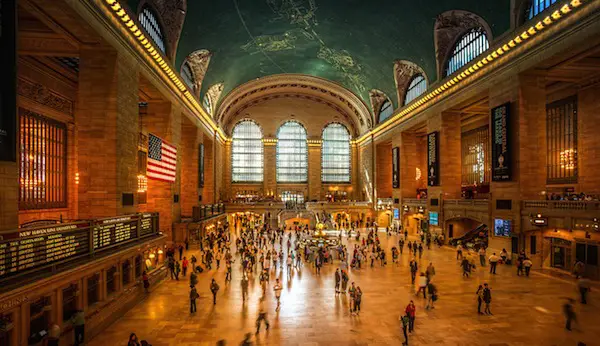 It's hard not to stop for a moment and stare in awe at Grand Central's spellbinding green ceiling, enormous windows, and of course, iconic Tiffany clock. We recommend snapping a pic from the entryway stairwell so as to capture the entire masterpiece in the frame.
2. Chinatown & Little Italy (Lower Manhattan)

Chinatown's energy cannot be ignored, and its packed streets and colorful shops make for the perfect backdrop of your next photo. Turn the corner to also get your picture taken under the Little Italy sign that welcomes you to the neighborhood.
 3. St. Patrick's Cathedral (Midtown East)


Probably the most famous church in Manhattan (if not the United States), St. Patrick's Cathedral's architecture is something extraordinary to capture on film, from both the outside of the building as well as within. The stained glass windows and elaborate archways never fail to impress.
4. Brooklyn Heights Promenade (Brooklyn)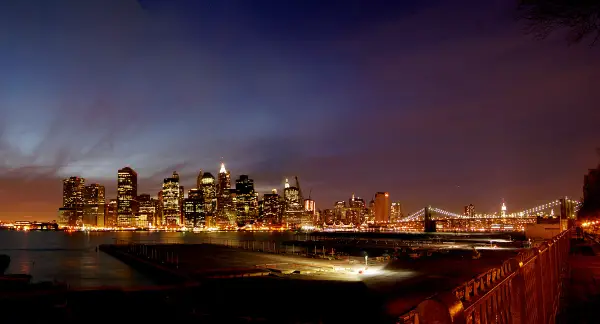 If you want the city as your backdrop, then you have to leave the city. Head over to the Brooklyn Heights Promenade for that perfect skyline shot that everyone loves. The promenade is slightly elevated from Brooklyn Bridge Park, making your view even more spectacular. 
5. Flatiron Building (Flatiron)
This triangular shaped building is one of a kind, and subsequently, so are its photos. Built in 1902, the Flatiron (aka Burnham's Folly, as folks thought the architect was a fool for building on such a strange plot, and that the next strong wind would knock it down.) Having the expanse of Madison Square across the street will give you some room to line up this iconic skyscraper within the context of the modern city.
6. Times Square (Theater District)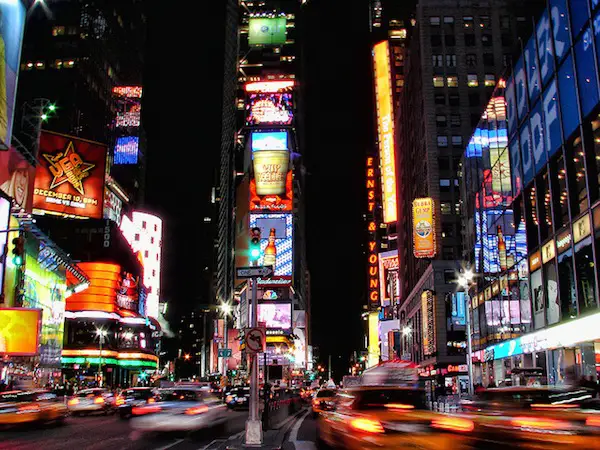 Is there any part of New York City that is more photographable than Times Square? Unlikely. Packed with locals, visitors, and everything in between, everybody needs at least one photo at Broadway where it becomes "The Crossroads of the World."
7. Literary Walk (Central Park)
When you think about Central Park, one specific area probably comes to mind—Literary Walk. Best described as a tunnel of trees lined with wooden benches and performing artists, Literary Walk is breathtaking beautiful no matter what the season. Whether it's a lush green spring or summer, a yellow-leafed fall, or a snowy winter, a photo here will not disappoint. 
8. Top of the Rock (Midtown West)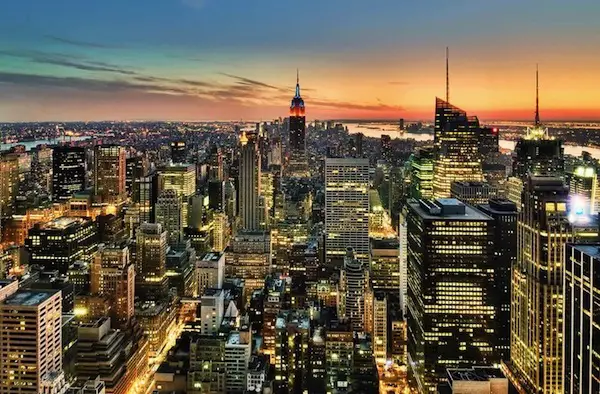 When it comes to photographing Manhattan in all its high-rise glory, you're going to want to head to the Top of the Rock. Visitors get a truly remarkable view of the city in all directions, and depending on if you want a daytime, sunset, or evening skyline, you can plan your visit accordingly. 
9. Brooklyn Bridge (East River)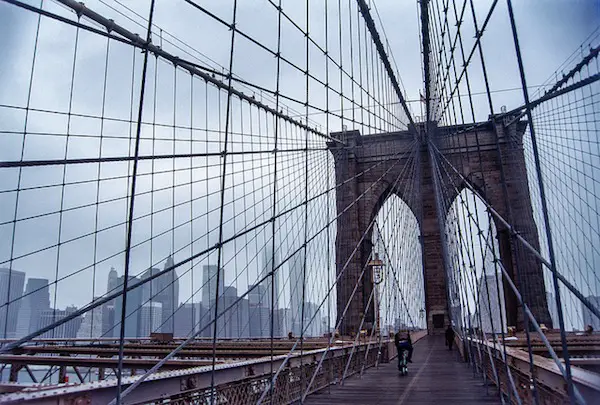 There's just something special about bridges, especially if it's one as iconic as the Brooklyn Bridge. Whether you're coming from the Manhattan side or the Brooklyn side, this beautifully constructed landmark is definitely worth photographing. Lines are a photographer's best friend, after all—and this bridge is covered with them.
10. Charging Bull (Financial District)
You can't come to New York City and not take a photo with the Charging Bull. Located on Broadway and Morris Street, this enormous bronze statue represents both the strength and energy of the city's financial market (and maybe a little critque, too—sculptor Arturo Di Modica dropped it near the New York Stock Exchange in the middle of the night in 1989). Did we mention that it's located a couple blocks away from Wall Street, near the southern tip of Broadway?
---
If you're looking for a real New York experience, with the chance to hone your photo skills, look no further than UDesign New York City Photo Tour and Photo Bootcamps. You'll get an insider angle on some of the most iconic spots in New York City, plus some serious insight into how to improve your photo game. You'll also leave with a great set of pictures.