Ramen purists, rejoice! The popular Japanese chain Ichiran is coming to Times Square. With two locations already in New York City, starting today there will be three places where you can slurp excellent tonkotsu ramen in peace and, if you like, solitude.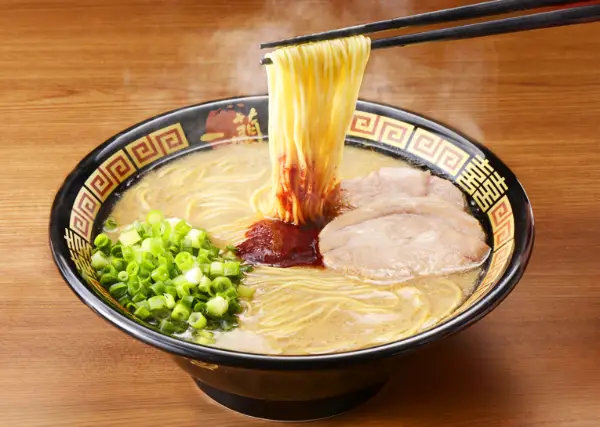 Ichiran's first location in New York opened in Bushwick, Brooklyn. Apparently Ichiran's reputation preceded it, as hundreds of ramen lovers showed on its opening day in 2016. A second location opened later on West 31st Street between Sixth and Seventh Avenues, near Herald Square. The new Times Square location is two floors high and contains 100 solo dining booths. It opens on West 49th Street today.


Ichiran is distinct for its tonkotsu ramen, which consists of a cloudy broth made with pork bones, a bowl full of noodles, and toppings. Ichiran's ramen also comes with a proprietary (read: secret) sauce called hiden no tare, an aged hot sauce made with 30 ingredients including togarashi pepper. Combined, the soup is spicy, savory, salty, and delicious to the last drop.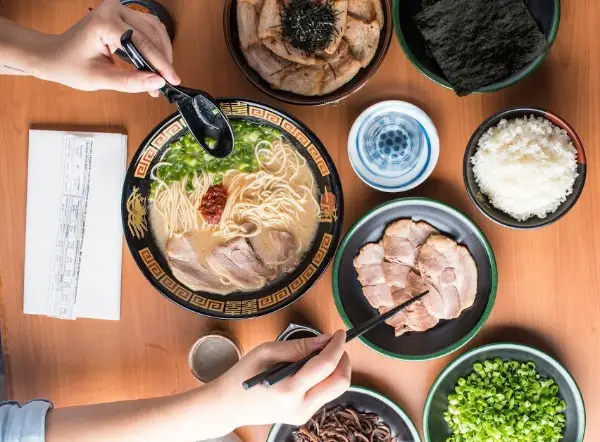 Besides the soup, the most distinct thing about Ichiran is its solo dining booths. At both the Brooklyn and Midtown locations, you can elect to sit on a stool with your own personal cubicle of ramen enjoyment. A bamboo curtain will rise and fall as your server gives you a card to fill out your ramen order, takes it, and delivers your bowl. Ichiran and its founder Manabu Yoshitomi value a focused eating experience during which you can savor the flavor of your ramen. The Brooklyn location contains a mix of solo booths and communal tables, while the current midtown location has only solo booths.
The order form allows for maximum ramen customization. You can choose the texture of your pork, spiciness level, certain toppings like a boiled egg or vinegar, and the firmness of your ramen noodles. With that consideration, servers are required to deliver your noodles from the stove to your seat in 15 seconds or less in order to preserve the texture you ordered.  
The special kae-dama order system is another special feature and a simple way of ordering more noodles. Just place a special dish on a touch-sensor pad at your booth, hear a tune, and a server will be with you shortly to take your bowl and fill it with more noodles. The kae-dama system, like the order form, also preserves the contemplative solo dining experience.
Use City Guide's coupon and get a free Kaedama noodle refill at the new Times Square location of Ichiran!
There's not much besides tonkotsu ramen at Ichiran—after all, it's what they do best. But you can enjoy their very good matcha pudding for dessert and a small variety of beverages along with your soup. There's Asahi beer and matcha beer on draft, matcha tea, ramune soda, and the Japanese soft drink Calpico.
---
Times Square: 152 W. 49th St., 646-964-4294; Herald Square: 132 W. 31st St., 212-465-0701; Brooklyn: 374 Johnson Ave., 718-381-0491. Visit ichiranusa.com for more information.