Smoky Winter Cocktails in NYC
January 5, 2018 - by Regina Molaro
As the temperatures continue to dip and the winter winds are still blowing, we yearn to retreat to a cozy New York bar that serves up festive cocktails. With an emphasis on smoke, fire, and toasted spices, these seasonal drinks are the perfect winter warmers.
Analogue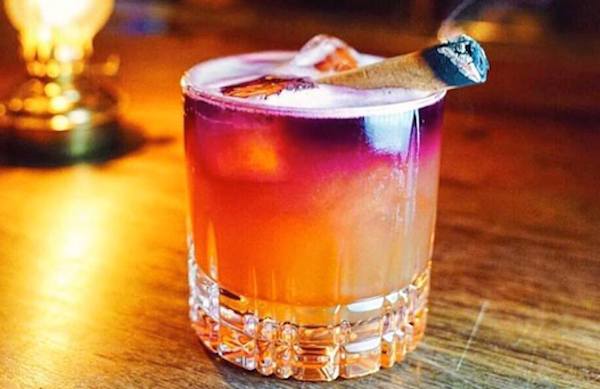 The star of this Greenwich Village craft cocktail bar is the Corduroy Pillow. It boasts the warming flavors of Applejack brandy, Tolstoy, cinnamon and vanilla syrups, and includes a dash of lemon. A cabernet float lends an ombré shading to the cocktail. The Corduroy Pillow is theatrically finished off with a charred cinnamon stick, which is still smoking when it arrives to the table. 212-432-0200, 19 W. 8th St., analoguenyc.com
Mace Cocktail Bar
This innovative craft cocktail destination offers its delectable Cinnamon 2.0, which is made with bourbon and sweet vermouth cooked sous-vide (vacuum-sealed and then placed in a water bath or steam environment for longer than normal cooking times) with the flavors of both peach and cinnamon. It is served "Mote Con Huesillo-style" with lapsang souchong (black tea)-cooked pearled barley. Very exotic! 649 E. 9th St., macenewyork.com
SakaMai
The signature cocktail at SakaMai is the Aged Smoke #2. Cinnamon sticks and cloves impart a deeply-spiced smoky undertone to the snifter, which is filled with barrel-aged sweet vermouth, cacao liqueur, rye, Hanahato Kijoshu aged sake, and a dash of almond extract.
646-590-0684, 157 Ludlow St., sakamai.com
Tonchin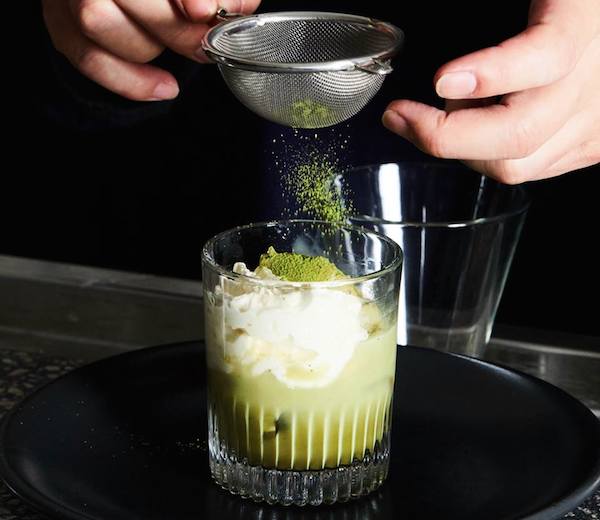 Continuing the smoky theme is Tonchin's
Smoked Matcha Cocktail
. This artistically presented cocktail boasts premium matcha whisked together with Helix vodka and a dash of vanilla. It's then topped with fresh whipped cream, placed inside a glass cloche, and smoked on the bar. The Smoked Matcha is served with a glass of Lustau 'Pedro Ximenez' San Emilio sherry, which is meant to be poured over the smoked cocktail for an umami-rich drink with just a hint of sweetness.
646-692-9912, 13 W. 36th St., tonchinnewyork.squarespace.com
The Wayland

Lots of interesting cutting-edge cocktails are served in The Wayland's casual bar space. Explore the flavors of the I Hear Banjos–Encore drink. It is stirred and smoked, and features apple pie moonshine, rye whiskey, house apple-spice bitters, and applewood-cinnamon bark smoke.
212-777-7022, 700 E. 9th St., thewaylandnyc.com
Looking for Free Group Planning Services?
Get free advice on planning your group's trip to New York.
RESTAURANTS

Beer hall casual meets craft cocktails with a healthy dose o...

THEATER

Gaston Leroux's famous period thriller is now one of Broadwa...

SHOPPING

The world's largest source of cameras, camcorders, and more ...

SIGHTSEEING

Sweeping, unobstructed, open-air views of NYC from the top o...