14 Spring Museum Exhibitions to Check Out in NYC
March 22, 2019 - by Merrill Lee Girardeau
This spring, we're expecting great things from New York City cultural institutions. There are exhibitions about punk rock graphics, 007, Frida Kahlo, Coen brothers costumes, and so much more at museums across the city. Learn something new at these exceptional institutions, and get excited for all things spring!
Frida Kahlo at the Brooklyn Museum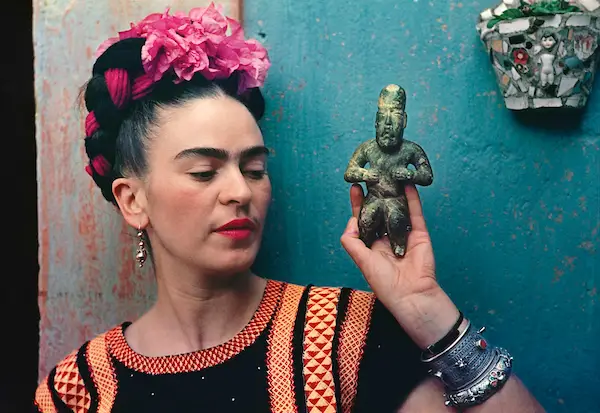 Nickolas Muray (American, born Hungary, 1892-1965). Frida with Idol, 1939. Carbon print. Courtesy of Nickolas Muray Photo Archives. © Nickolas Muray Photo Archives.
The iconic artist Frida Kahlo is the subject of the Brooklyn Museum's Appearances Can Be Deceiving. The Mexican painter, known for her dreamlike self-portraits and distinctive physical appearance, created a persona as captivating as her artworks. Her orthopedic corsets and objects from her home in Mexico City are on view alongside paintings like Self-Portrait as a Tehuana, Diego on My Mind (1943), exposing the seam between Kahlo's public and private life. Objects from the Brooklyn Museum's Arts of the Americas collection are on view as well. On view February 8 to May 12. 200 Eastern Pkwy., 718-638-5000, brooklynmuseum.org
Jackie Robinson at the Museum of the City of New York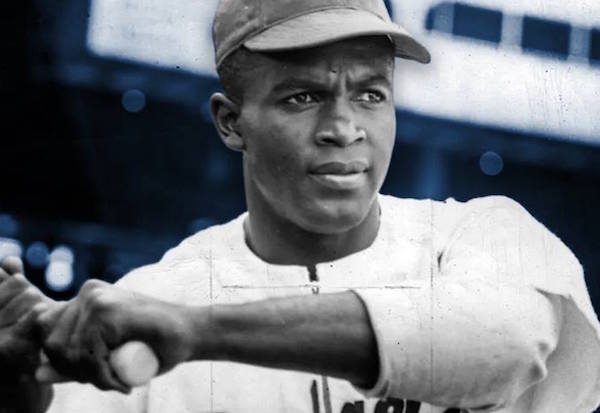 In honor of Jackie Robinson's centennial, In the Dugout with Jackie Robinson: An Intimate Portrait of a Baseball Legend examines the groundbreaking Brooklyn Dodger through rare photographs. The Hall-of-Famer, who was also the first black player in Major League Baseball, was photographed for Look magazine and is the subject of the 30 special images in the gallery. Also on view are memorabilia, other magazine coverage, and footage of the Robinson family. On view now at the Museum of the City of New York through September 15. 1200 Fifth Ave., 212-534-1672, mcny.org
The Coen Brothers Go West at the Museum of the Moving Image
Anyone who has seen The Ballad of Buster Scruggs on Netflix knows the intricate period detail in every frame of this Western by Joel and Ethan Coen. On view now at the Museum of the Moving Image in Queens is an exhibition on costume design in Buster Scruggs. See costumes worn by James Franco, Liam Neeson, and Buster Scruggs himself, Tim Blake Nelson, in the vignettes that make up the film. Designer Mary Zophres created each of the sixteen ensembles in the gallery, while hair designer Cydney Cornell crafted the hair pieces also shown there. On view now through May 26. 36-01 35th Ave., 718-777-6888, movingimage.us
Tolkien: Maker of Middle-earth at The Morgan Library & Museum
The world of Middle-earth, full of hobbits, elves, wraiths, and dragons, has captivated readers and filmgoers for decades. Immerse yourself in The Hobbit and The Lord of the Rings trilogy all over again at this exciting exhibition at The Morgan, honoring the writer J.R.R. Tolkien and his fantastical creations. Tolkien's drawings, maps, and manuscripts are shown alongside family photographs and mementos, culled from the Tolkien Archive at the University of Oxford and the Marquette University Libraries in Milwaukee, among other sources. On view January 25 to May 12. 225 Madison Ave., 212-685-0008, themorgan.org
New Order at the Museum of Modern Art
New Order: Art and Technology in the Twenty-First Century at the Museum of Modern Art assembles contemporary artworks that exploit and comment on the wide-ranging technological developments in our world. These pieces, some newly acquired, will run the gamut from ethereal to visceral, robotic to corporeal, super-intelligent to silly. There will be ultrasound gel, plastic molded with an industrial vacuum, and a live digital simulation on view to expose technology's glories and failures all at once. On view March 17 to June 15. Afterwards MoMA will be closed through Oct. 21 while it undergoes an expansion. 11 W. 53rd St., 212-708-9400, moma.org
Made in New York City at the American Folk Art Museum
The American Folk Art Museum shows work by self-taught artists and artisans. See the work of New York folk artists in the museum's newest exhibition, Made in New York City: The Business of Folk Art. The exhibit will feature painting, pottery, sculpture, and even a light-up optician sign—all made by those without formal training in the arts. You'll learn about art-making in the city from the eighteenth century to the present and what NYC life was like in former eras. There's no reason not to check out the Folk Art Museum if you're around Lincoln Center, as admission is always free. On view March 19 to July 28. 2 Lincoln Sq., 212-595-9533, folkartmuseum.org
Reich Richter Pärt at The Shed
The Shed is the hybrid arts space at Hudson Yards, the brand-new development on the far west side of Manhattan. In addition to performances and events, The Shed will host art exhibitions, the first of which is Reich Richter Pärt, in its gallery space. See new paintings by Gerhard Richter while live music, commissioned for this experience, is played in the gallery. Tickets are timed so that you can hear Richter Pärt by Arvo Pärt and Reich Richter by Steve Reich in full as you view Richter's paintings. On view April 6 to June 2. West 30th Street btw. 10th & 11th Aves., 646-455-3494, theshed.org
Play It Loud at The Met Fifth Avenue
This spring, The Metropolitan Museum of Art is partnering with the Rock & Roll Hall of Fame for Play It Loud: Instruments of Rock & Roll. The shredding, wailing, thrumming guitars of our most beloved rock stars will be on view at this unique exhibition, as will other instruments, posters, and costumes. Come see significant artifacts from this uniquely American music style and learn about its continued significance in contemporary culture. On view April 8 to October 1. 1000 Fifth Ave., 212-535-7710, metmuseum.org You can learn more about Play It Loud here.
Too Fast to Live, Too Young to Die at MAD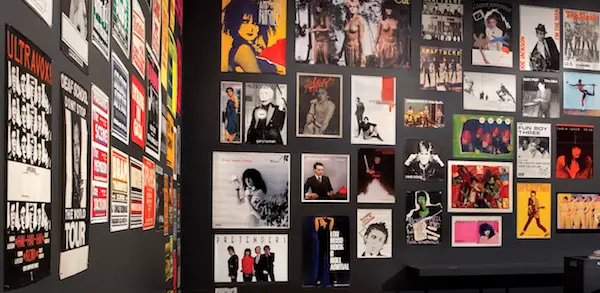 Punk bands like The Clash and The Stooges changed music forever when they hit the scene in the 1970s. But these bands and their anti-establishment ethos also affected other cultural forces. The focus of Too Fast to Live, Too Young to Die at the Museum of Arts and Design is graphic design in the punk era, typified by expropriated images like an American Express credit card repurposed as a Sex Pistols album cover. Zine covers and punk show flyers will also be on view in this exhibition. On view April 9 to August 18. 2 Columbus Cir., 212-299-7777, madmuseum.org
Culture and The People at El Museo del Barrio
See the museum collection presented anew at Culture and the People, a two-part exhibition held at El Museo del Barrio on Fifth Avenue. This exhibition commemorates 50 years at the museum with a timeline and other materials that track its development. The museum exists to celebrate Latinx art and culture, and this new exhibition will present a new take on its extensive holdings to point to its activist beginnings and forward to its future. On view April 11 to September 29. 1230 Fifth Ave., 212-831-7272, elmuseo.org
Leonard Cohen at The Jewish Museum
The late Leonard Cohen left an indelible mark with his words and music. Cohen is the subject of the moving new exhibition A Crack in Everything (a title taken from Cohen's lyrics to "Anthem"). The galleries will showcase Cohen's drawings, new artworks inspired by his legacy, and recordings of Cohen covers. Feist, Moby, The National, and Sufjan Stevens number among the musicians featured in this audio portion of the multimedia exhibit. On view April 12 at the Jewish Museum to September 8. 1109 Fifth Ave., 212-423-3200, thejewishmuseum.org
Auschwitz. Not long ago. Not far away. at the Museum of Jewish Heritage
Stories and artifacts from history's deadliest mass murder site will be shown for the first time in North America in Auschwitz. Not long ago. Not far away. The Museum of Jewish Heritage — A Living Memorial to the Holocaust in Battery Park will host this traveling exhibition beginning May 8, which depicts the harrowing conditions of life inside the Auschwitz death camps and the Nazis who carried out the camps' horrific intent. But there will also be stories of hope, including that of a trumpeter who survived the Holocaust and the people aided by Chiune Sugihara, or "Japan's Oskar Schindler." On view May 8 to January 3, 2020. 36 Battery Pl., 646-437-4202, mjhnyc.org
Artistic License at the Solomon R. Guggenheim Museum
The artists are the curators in the Guggenheim Museum's newest exhibition, Artistic License. For the first time, six artists have culled through the museum's massive collection to select surprising juxtapositions of painting, sculpture, photography, and installations created throughout the past century. Cai Guo-Qiang, Paul Chan, Jenny Holzer, Julie Mehretu, Richard Prince, and Carrie Mae Weems will present disruptive takes on the collection that center around themes like war and geography, the tradition of the bather in Western art, and art in black and white. The exhibition honors the 60th anniversary of the Frank Lloyd Wright spiral that is the Guggenheim's iconic home. On view May 24. 1071 Fifth Ave., 212-423-3500, guggenheim.org
007 x SPYSCAPE: Driven at SPYSCAPE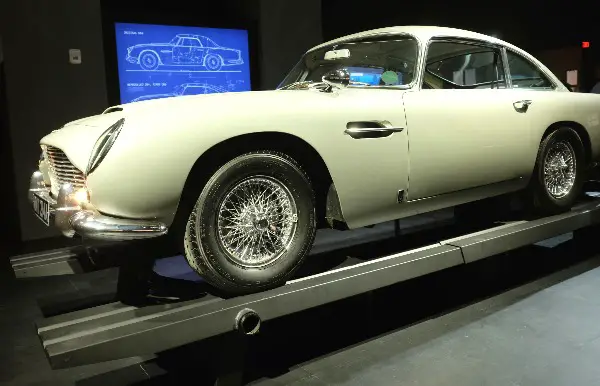 You can experience the world of history's most famous spy at 007 x SPYSCAPE: Driven, a brand-new exhibition inside New York's spy museum, SPYSCAPE. This immersive exhibition brings you into the Bond universe with sets, props, and insights about the creation of the ageless secret agent. Among the highlights: an Aston Martin DB5, the lab of Quartermaster (or Q), M16's gadget master, concept art from Oscar-winning production designer Sir Ken Adams, and an exploration of 2012 Bond film Skyfall's unforgettable final scene. 928 Eighth Ave., 212-549-1941, shop.spyscape.com
Looking for Free Group Planning Services?
Get free advice on planning your group's trip to New York.
RESTAURANTS

Multi-concept restaurant offering modern Japanese cuisine, a...

THEATER

In a heartbeat, 38 planes with 6,579 passengers were strand...

SHOPPING

An array of quality branded merchandise showcasing HBO's® aw...

SIGHTSEEING

The 9/11 Memorial honors the nearly 3,000 people killed in t...