When the subject turns to New York's summer performance scene, there's a nifty element of surprise lurking behind countless curtains (symbolic or real), from Broadway to the hidden-treasure reaches of Off-Off the Great White Way.
For example, after a four-year absence, Mummenschanz is back Off-Broadway at the Gerald W. Lynch Theater—way west on 59th Street—with a new show: you & me, created by the troupe's co-founder Floriana Frassetto. If you're unfamiliar with Mummenschanz, their performances are a fantastical mash-up of physical ingenuity, masks, shapes, and light play—play being the operative word. Unfolding without music, or any sounds for that matter (hence the handle "The Musicians of Silence"), their shows are tantalizing, funny, and family-friendly. Frassetto intends to "awaken the little child in everyone." (Running July 4th thru the 22nd.)
Marilu Henner is ready for Gettin' the Band Back Together. Photo by Robert Ascroft.
Meanwhile, Broadway, known for being fairly quiet this time of year, is shattering its seasonal status quo with four post-Tony productions: a star-swept The Boys in the Band (Jim Parsons, Zachary Quinto, Matt Bomer, and Andrew Rannells); the first new musical of the 2018-2019 season, Head Over Heels—a comedic Elizabethan farce with a score courtesy of The Go-Go's; Straight White Men, a father-and-sons Christmas fiasco of a play featuring Armie Hammer (The Social Network) and Emmy-winner Tom Skerritt (Picket Fences); and Gettin' the Band Back Together (a musical with a title that could be a give-away, but probably not), starring Marilu Henner of Taxi fame, and Mitchell Jarvis, who comes to the show with Broadway R&R cred, having originated the role of Lonny in Rock of Ages. The show is co-written by producer Ken Davenport, who just picked up the Tony for Best Musical Revival for Once on This Island.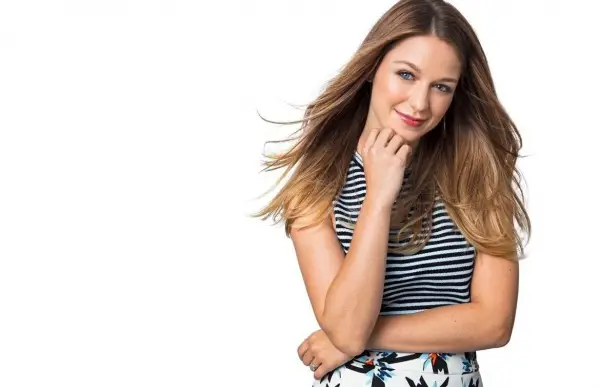 Melissa Benoist goes from Supergirl to making Beautiful music on Broadway. Photo: Jim Wright/CPI Syndication.
Celebrities involved with long-running Broadway shows are also in the summertime news, starting with The CW's Supergirl Melissa Benoist, who took on the role of Carole King in the hit musical Beautiful on June 7th and will remain with the show through August 4th. Another leading lady with TV roots, Katharine McPhee—the breakout star of NBC's Smash, who cut her celebrity teeth during Season 5 of American Idol—back in the diner playing Jenna, pie-baker extraordinaire, in Waitress. After a brief hiatus, she rejoins the cast July 5th thru August 19th.
Meanwhile, over at A Bronx Tale, a rare opportunity to catch Oscar nominee Chazz Palminteri play Sonny—the role he brought to life in his autobiographical 1989 solo show of the same name, which he took to Broadway in 2007. His current gig, marking his singing and dancing Broadway debut, is filling in for the musical's original Sonny, Nick Cordero, for weekday performances. If you add in the successful 1993 film of A Bronx Tale, Palminteri will have a trifecta of Sonnys under his career belt.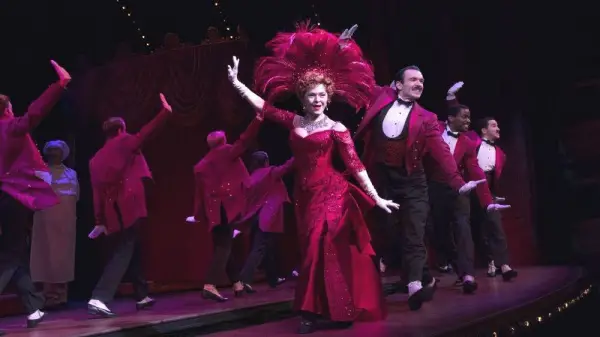 Photo Credit: Julieta Cervantes
Should you be a Bernadette Peters fan (and who isn't?), time is ticking for her celebrated run in the megahit Hello, Dolly!—the Tony winner ends her engagement on July 15th, taking with her co-star (and Tony nominee) Victor Garber. However, Bette Midler, who picked up a Tony in the role last year, is stepping back in, taking the show through its final performance on August 25th. She will be joined by her former leading man, David Hyde-Pierce."I am forever grateful to Bette for suggesting I step into the role of Dolly Levi," says Peters.
Finally, an alert to a couple of groundbreaking Off-Broadway shows. Beginning July 4th at the Museum of Jewish Heritage, don't miss the National Yiddish Theatre Folksbiene's Yiddish language production of Fiddler on the Roof, directed by Oscar and Tony winner Joel Grey. Three noted Broadway veterans have been recruited to play the leads: Jackie Hoffman (Charlie and the Chocolate Factory; Hairspray) Steven Skybell (Fiddler; Wicked) and Mary Illes (Phantom of the Opera, The Music Man).
Then, on July 12th at the Theatre at St. Clements, comes Emmy-winning writer and actress Renée Taylor's My Life on a Diet. Taylor, known for playing Sylvia on the sitcom The Nanny, wrote her "autobiographical comedy with weight" with her late husband, Joseph Bologna.