While Hudson Yards is primarily a residential community for the affluent, The Shed, a shiny, modern new art space with a retractable shell, will offer exhibitions and performances for all ages. This all-new NYC institution is also offering exhibition opportunities to support local artists and programming to nourish the minds of high school students interested in literary pursuits.
Photo: Iwan Baan
Open as of April 5, The Shed has the exterior of a silver quilt, and the interior feel of a cavernous, industrial shed, or airplane hangar. It is an "anti-institutional institution," described architect Liz Diller at the preview. "It's an architecture of infrastructure—all muscle, no fat."


The nearly 200,000 square foot, $500 million space is split up into two levels of galleries. There is also the 500-seat Griffin Theater, the Tisch Skylights, and a large adaptable stage space, The McCourt, named after donor Frank McCourt Jr., former owner of the L.A. Dodgers, that go between 1,250 seated to 2,000 standing. When there is warmer weather, the shell, which rests on massive six-foot-wide wheels and moves along rails, can retract for open-air programs. On the top (8th) floor, there is a lounge space where you can peer out onto The Vessel, the new large-scale public sculpture that anchors The Yards. Both the 30th Street and Hudson Yards Public Square entrances are wheelchair accessible. In mid-April, hospitality guru Danny Meyer will be opening a bar & bites place, Cedric's at The Shed.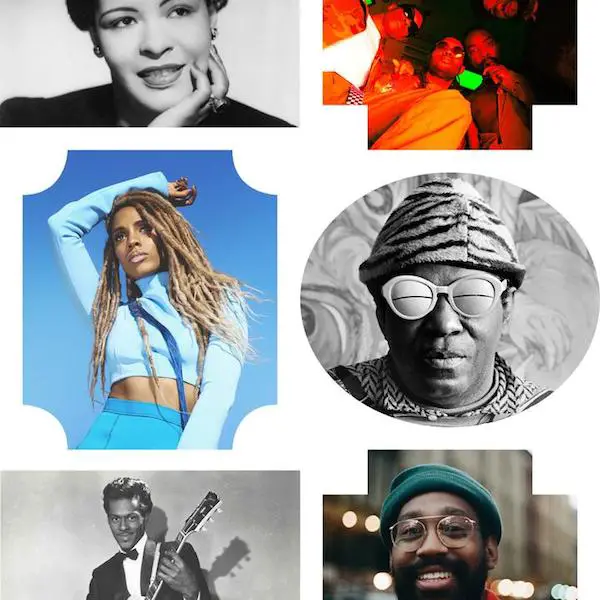 To kick off the opening festivities, there are three major events. The Soundtrack of America is a five-night concert series (4/5, 4/7, 4/9, 4/12, 4/14), conceived by Steve McQueen and helmed by powerhouses Quincy Jones and Maureen Mahon.
The second is an exhibition, Reich, Richter Pärt, an immersive live performance installation featuring the works of artist Gerhard Richter and composers Steve Reich and Arvo Pärt.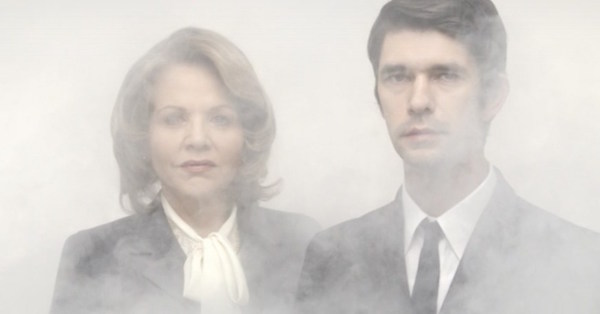 The third is a world premiere of Norma Jeane Baker of Troy, written by poet and scholar Anne Carson, starring Ben Whishaw and opera empress Renee Fleming, which will be performed starting April 9 (previews April 6 and 7), running through May 19.
This summer, From May 30-August 25, The Shed will roll out Open Call, which works with 52 New York City-based artists (chosen from some 900+ proposals), in all disciplines. These exhibitions will be free admission.
Dis Obey, is a free literary program for local writers ages 16-19, designed to facilitate exploring protest and creative action through writing, storytelling, and visual art workshops.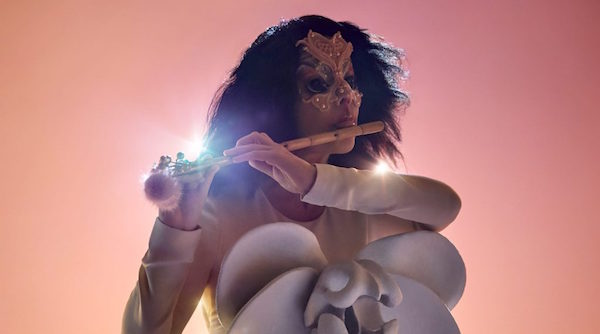 Photo: Warren Du Preez & Nick Thornton Jones.
Tickets have already sold out for Bjork's first-ever theatrical performance at The Shed, Bjork: Cornucopia, to be held on May 6, 9, 12, 16, 22, 25, 28, and June 1.
June 22-July 27, The Shed presents the world premiere of Dragon Spring Phoenix Rise. It's a futuristic kung fu musical co-conceived by Chen Shi-Zheng and Kung Fu Panda screenwriters Jonathan Aibel and Glenn Berger, with songs by Sia and choreography by Akram Khan.
For more information, visit theshed.org.