Looking for what to do in New York? We've got the latest on all the goings-on in NYC, from concerts to exhibitions to comedy to the best in city sightseeing. This week, jewelry lovers will flock to LOOT 2018 at the Museum of Arts and Design. It's also your last chance to check out Rodin at the Brooklyn Museum; afterwards, put on your roller skates as Prospect Park rolls out the red carpet for spring at Dreamland Roller Rink, and much more!
THE BIG EVENT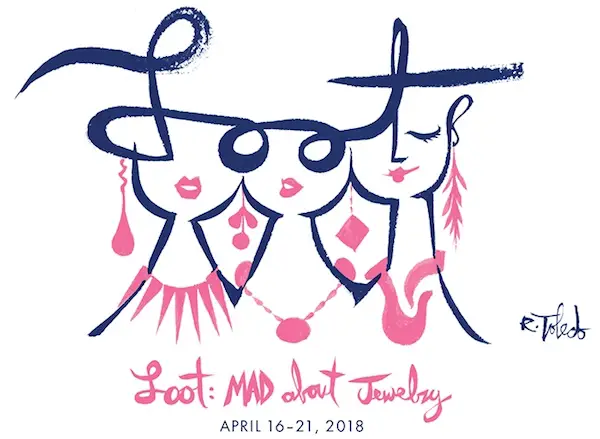 (4/18-4/21) LOOT: 2018 at the Museum of Arts and Design. Now in its 18th edition, LOOT presents a cross-section of the most exciting cutting-edge art jewelry designs, while offering the public a rare opportunity to meet and acquire pieces directly from some of the most skilled creators in the field. Opening night is a benefit.
PLUS
(4/18) Celebrate Action Comics #1000 at a midnight signing! Writer Peter Tomasi joins up with Midtown Comics at midnight on Wednesday to celebrate the release of Action Comics #1000! Celebrate 1,000 issues of Superman's flagship title with this once-in-a-lifetime event! Action Comics #1000 and all other DC Comics titles will be available for purchase at 12am MIDNIGHT. For the signing, purchase of Action Comics #1000 is mandatory; you may get up to 3 items signed.
(4/18-4/29) The Tribeca Film Festival returns. 
(4/19-4/22) ArtExpo New York at Pier 92 & 94. Explore over 400+ innovative artists, galleries, and publishers from across the globe, showcasing exciting original prints, paintings, drawings, sculpture, photography, ceramics, giclee, lithographs, glass works, and more—all under one roof along the Hudson.
(4/22) Every Sunday on the Upper West Side you can find Grand Bazaar NYC, the city's largest curated market—and most distinctive! You'll find local artists and vintage/antique dealers with one-of-a-kind fashion, crafts, collectibles, and handmade jewelry. (There's also some mighty tasty artisanal treats). This Sunday is the NYC Earth Day Bazaar, where you'll find an incredible array of sustainable, fair-trade, and recycled goods.
EXHIBITION OF THE WEEK
Auguste Rodin (French, 1840-1917). Pierre de Wiessant, Monumental (Pierre de Wissant, monumental), detail, 1887; cast 1979. Bronze, 84 5/8 x 46 x 39 in., 567 lb. (214.9 x 116.8 x 99.1 cm). Brooklyn Museum, Gift of Iris and B. Gerald Cantor, 84.243. Creative Commons-BY (Photo: Brooklyn Museum, 84.243_SL1.jpg)
(Now-4/22) Final week! The Brooklyn Museum marks the centennial of the death of sculptor Auguste Rodin (1840-1917) with a display of the museum's remarkble collection of bronzes. Rodin at the Brooklyn Museum: The Body in Bronze highlights the tension in Rodin's work between the figure itself and abstract form, allowing the fluid contours, animated surfaces, and emotional presence of these bronzes to emerge fully. The museum's presentation places the works in their historical context, examining Rodin's legacy, and exploring his sculptural practice and the bronze casting process. Rodin heralded a new era in sculpture, and he is represented here through each phase of his prolific career, including both small and monumental works related to his best-known commissions: The Gates of Hell (begun 1880), the Monument to Balzac (1891–98), and The Burghers of Calais (1884–95). Also featured are some of Rodin's sensitively rendered studies of hands, as well as fragments of ancient sculptures from the museum's collection that are similar to those that inspired Rodin.
PLUS
(Now-9/9) Surface/Depth: The Decorative After Miriam Schapiro at Museum of Arts and Design (MAD). In June of 2015, Miriam Schapiro, the pioneering feminist artist and founding member of the Pattern and Decoration movement, passed away at the age of ninety-one. Surprisingly, given her status as the elder stateswoman of the feminist art movement, the tremendous impact of her oeuvre on contemporary art has yet to be fully acknowledged or critically assessed. This exhibition seeks to redress this gap in the history of American art through an exploration of Schapiro's signature femmages, the term she coined to describe her distinctive hybrid of painting and collage inspired by women's domestic arts and crafts and the feminist critique of the hierarchy of art and craft. You can read more about it here.
(Now-6/24) Memory Unearthed: Henryk Ross Photographs at the Museum of Jewish Heritage. Recovered like buried treasure after the Second World War, the photographs of Henryk Ross survive to tell the hidden story of the Lodz Ghetto. Two hundred of these photographs are on view now. Here is a $5 off admission coupon, good for up to two adults.
(Now-5/20) To commemorate the 50th anniversary of the assassinations of Martin Luther King Jr. and Robert F. Kennedy in 1968, the New-York Historical Society presents an exhibition of photographs and artifacts honoring these visionary leaders who irrevocably changed the United States. Rebel Spirits: Robert F. Kennedy and Martin Luther King Jr. showcases approximately 60 photographs and 30 documents and artifacts that uncover the relationship between these historic figures.
(Now-5/9) The historical and the personal collide in the moving new show Danh Vo: Take My Breath Away at the Solomon R. Guggenheim Museum. This first-ever mid-career survey of Danish artist Danh Vo (b. 1975, Vietnam) brings together world culture and historical artifacts, given fresh perspective by Vo's mischievous eye and the museum's epic setting. You'll find the Unabomber's typewriter, life-size segments of a duplicate Statue of Liberty, and deconstructed chairs used by JFK and former U.S. Secretary of Defense Robert S. McNamara, their power laid bare. Vo's layered approach to objects and meaning is exemplified in 2010's Das Beste oder Nichts. The title derives from the Mercedes-Benz motto, "the best or nothing," and the artwork is comprised of the engine and drivetrain of Vo's father's taxi, a Mercedes-Benz 190. Complex and resonant, the object is simultaneously art, junk, and a prized achievement. Like everything else in this show, it invites new forms of contemplation.
COMEDY
(4/19-4/21) Sebastian Maniscalco: Stay Hungry Tour stops at Radio City Music Hall.
PLUS 
(4/20-4/21) Finesse Mitchell at Gotham Comedy Club.
(4/20-4/21) Ronny Cheng from Comedy Central's The Daily Show with Trevor Noah at Carolines. 
(4/22) An Evening with Kevin Smith at Carolines. 7pm, 9:30pm.
(Ongoing) Catch the latest and funniest on the comic strip at the LOL Times Square Comedy Club. Use promo code CITYGUIDE for 50% off tickets!
KIDS

(New) The Smash Dash game at Ripley's Believe it or Not will keep kids on their toes! Keep your reflexes sharp, in this all new race against time. Here is a coupon!
PLUS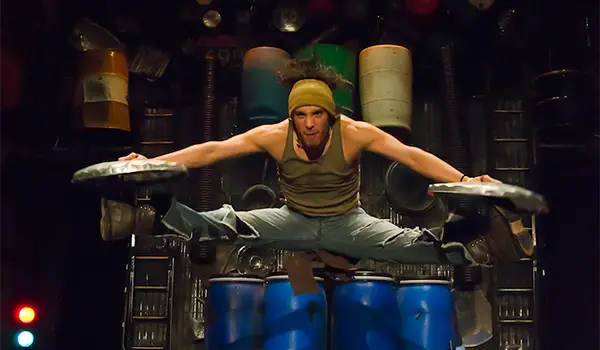 (Ongoing) Exhilarating Family Fun at Stomp NYC. Special discount packages available!
(Now-5/1) Future Foodies, Created for Kids. The Future Foodies Tour was created especially for kids with four balanced tastings, and less than 5 minutes of walking. This tour is only available upon request, and can be tailored to your personal tastes. 
Click here for more things to do with kids this weekend. 
For more kids activities, check out our sister site nymetroparents.com!
SIGHTSEEING 

(Ongoing) Spring must really be here, as the New York Yankees are back, putting their stacked lineup on the field for the 2018 season. Game tickets may be scarce, but it's easy to get the full stadium experience with Yankee Stadium Tours, which offers exclusive access to historic spots like Monument Park, The Great Hall, and even down to the dugout. The daily tours also bring you close to baseball artifacts like Babe Ruth's bat, Lou Gehrig's jersey, and rings and trophies representing the Yankees' 27 world championships.
New! Check out NYC's hottest new museum, exploring the world of espionage, SPYSCAPE! 
(Ongoing) Kids of all ages will want to check out the brand new Gulliver's Gate, a $40 million extravaganza that allows visitors to travel the globe without leaving Times Square. Latin America, Asia, the Middle East, Russia, and Europe are all here in incredibly detailed miniature. And don't let that word "miniature" fool you—Gulliver's Gate feels like it covers acres, stretching a full city block with the wonders of the world.
MUSIC & NIGHTLIFE
(4/20) Legendary singer-songwriter Chip Taylor at Opry City Stage. 
PLUS
(4/20) Starman Forever David Bowie themed skate night at Prospect Park's Dreamland Roller Rink.
(4/17-4/18) Guitar legend Buddy Guy returns to play two nights at BB King Blues Club & Grill.
(4/19) To celebrate (and also grieve) the series finale of ABC's hit show "Scandal" on April 19th, the Hudson Hotel in New York will be hosting a viewing party! The event will be held at Umami Burger, located just off the Hudson Hotel's lobby. Guests can arrive any time before the episode airs at 10PM. In honor of all things Olivia Pope, Hudson Hotel will offer feature prices for those looking to live like Olivia, sipping on red wine and munching on (complimentary) popcorn. Themed wine options include "Crying Olivia" (Kendall Jackson Cabernet Vintage Reserve for $15) and "Olivia in Love" (Newton Claret for $14) for an emotional homage to the end of this powerful character and series.
(4/20-4/21) Boogie Down at The Bronx Zoo. Enjoy music, rhyme workshops with Grandmaster Caz, a dance party, and more. On April 21, catch a special performance with Grandmaster Melle Mel/Scorpio 'Furious Five' at 1pm at Astor Court.
(4/21) Brooklyn Center for the Performing Arts and the Weeksville Heritage Center present the 11th Annual National Grid Earth Day Celebration.
(4/22) Earth Day Celebration at the New York Botanical Garden. The Orchid Show closes with an Earth Day Celebration that highlights NYBG's central work to saving the plants of the world. Meet NYBG scientists and students to learn how to they collect, study, and conserve plants and fungi, from the Bronx to Brazil.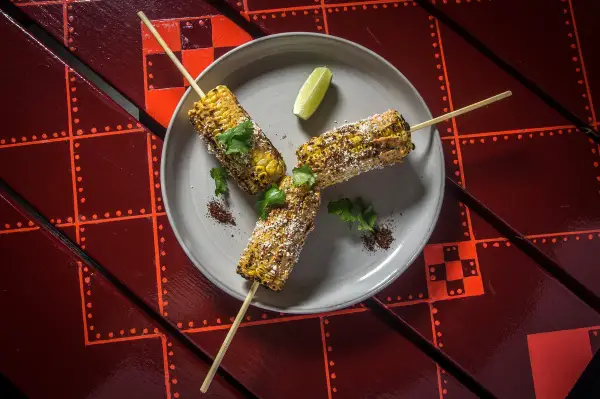 (4/19) Caché Presents Purple Noir at Tijuana Picnic. This Thursday, from 10:30pm until late, join Caché for the launch of Purple Noir, a weekly recurring deep-house disco party at Lower East Side hot spot Tijuana Picnic. Enjoy cocktails and signature bites from Executive Chef Alex Lopez, such as the Taquisa Platter complete with up to ten tacos and guacamole for $55. Choose from extensive margarita offerings and drink specials for the occasion including Tecate for $6  and a shot set: Tecate & Pueblo Viejo shot for $13. Hosted by Natti Vogel, sounds will be provided by Kasey Cunningham, Alice.KM, and Lethal Trip. Free tickets here.

(Now-4/26) The Ecstatic Music Festival continues at Kaufman Center.
(4/20) Houston Hall Live at Houston Hall. Featuring live performances by downtown favorites Ronvé O'Daniel and Kathryn Francisco. Tickets are $20 and include a complimentary drink.

(4/21) 90's Throwback Party at Houston Hall. A DJ will be playing fave '90s jams, so wear your best '90s gear and dance the night away. Glow sticks upon entry. $5 after 9pm.
For information on LGBT nightlife, visit our brother site metrosource.com!
SNEAK PEEK, NEXT WEEK 
(4/28-4/29) The 2018 World's Fare at Citi Field. Over 100 vendors from over 100 cultures will come together and unite through authentic food, drink and music curated by New York City's leading taste makers. theworldsfare.nyc
PLUS
(4/25) Nick Hakim performs his "eclectic, spacy soul" (Pitchfork) at Brooklyn Bowl. 
(4/30) The Breeders perform at Brooklyn Steel.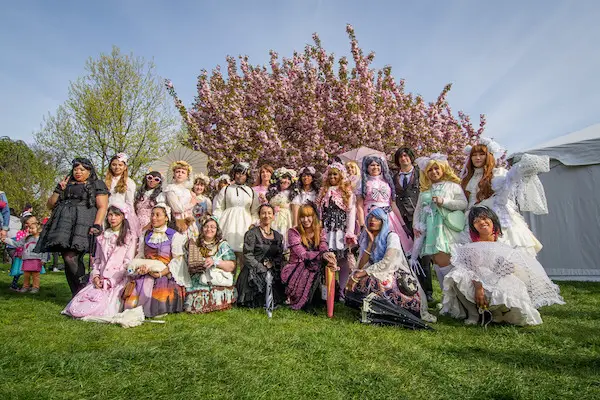 (4/28-4/29) The Sakura Matsuri Cherry Blossom Festival at the Brooklyn Botanic Garden presents more than 60 events that celebrate Japanese culture, from tea ceremonies to drumming to cosplay. (Plus find a few flowering trees while you're at it.)
Like what you see here? Share it with your friends on Facebook! Find out more about what to do in April here! We've got May covered here, too!