(10/11-10/14) Looking for what to do in New York? We've got the latest on all the goings-on in NYC this Columbus Day Weekend, from concerts to museum exhibitions to comedy to the best in city sightseeing. We're excited for the return of the Museum of Ice Cream, along with Big Apple Circus and the New York City Wine and Food Festival, the New York Coffee Festival, JR: Chronicles at Brooklyn Museum, and more!
THE BIG EVENT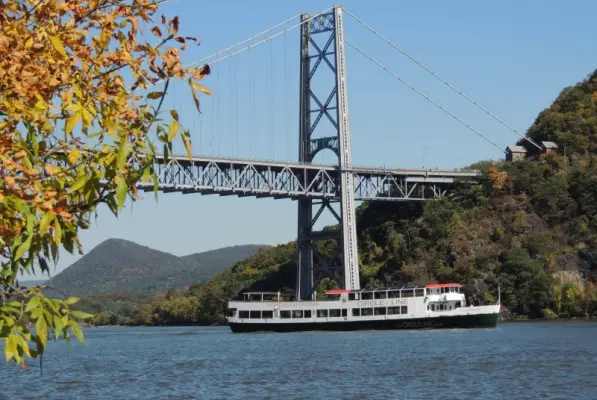 (Weekends through 11/10 * and also Columbus Day, 10/14) Circle Line's Bear Mountain Cruise is back! Take a cruise up the Hudson River on weekends to Bear Mountain State park, while enjoying the autumnal sights and our on-board Oktoberfest with live oom-pah music, and German food and beer (available for purchase). Bear Mountain State Park features 50+ hiking and biking trails, a stunning lake with paddle boats, a zoo, museum and The Bear Mountain Inn restaurant (reservations recommended!). There's a 30 minute walk up a winding path to access these facilities. Adults from $65+, kids 5-12, $52+.
PLUS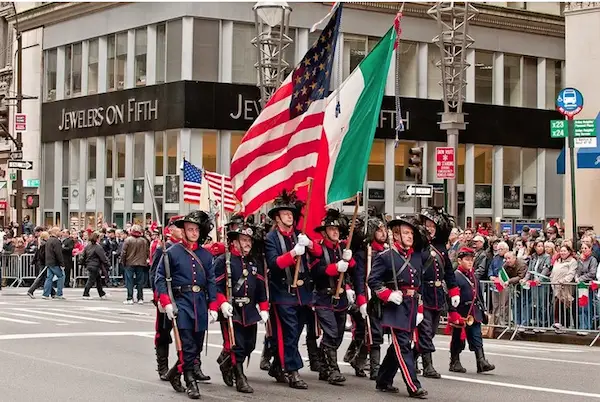 (10/14) The largest celebration of Italian-American heritage and culture in the U.S. is NYC's Columbus Day Parade. Beginning at 11:30am, Grand Marshal Massimo Ferragamo, Chairman of Ferragamo USA, will head up dozens of marching bands and floats, and over 100 marching groups, in the 75th gathering of this iconic parade. Fifth Avenue from 44th to 72nd Sts., columbuscitizensfd.org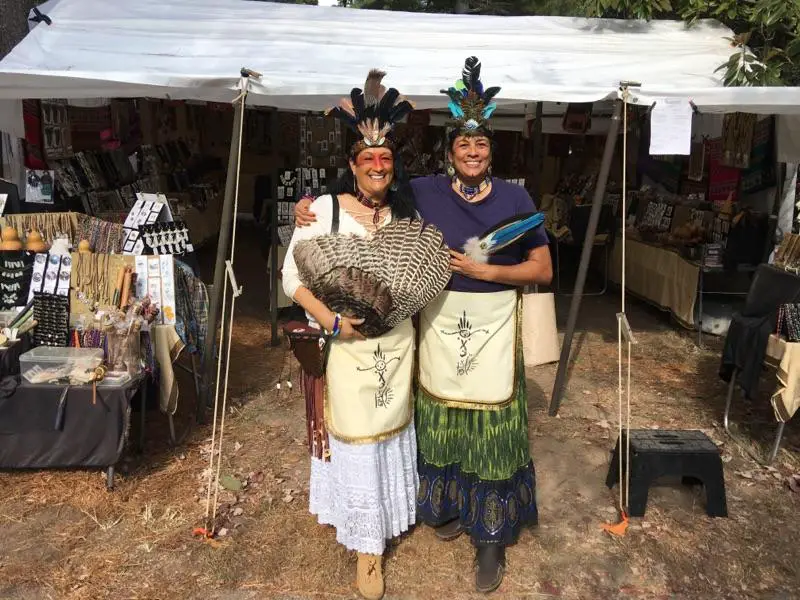 (10/14) Indigenous Peoples' Day. For an alternative take on the holiday, head down to the National Museum of the American Indian. On Monday, they'll be sharing the history, culture, and living legacies of the Taíno peoples Christopher Columbus encountered on the island Guanahaní on October 12, 1492.
EXHIBITION OF THE WEEK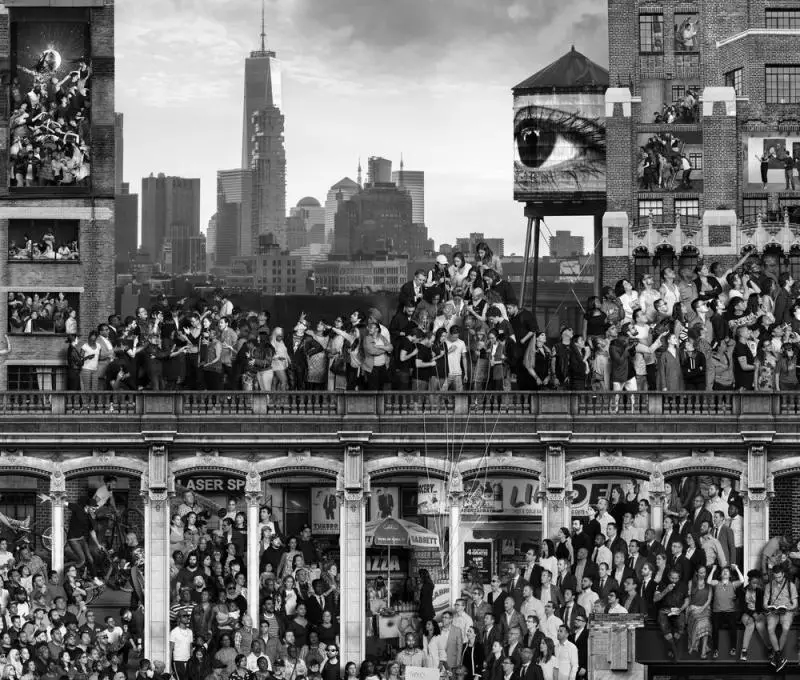 JR (French, born 1983). The Chronicles of New York City, 2018–19 (detail). © JR-ART.NET.
(Opens 10/4!) JR is a consummate 21st-century artist. As a young man, he began taking pictures of his fellow street-artist friends and posting them around his native France. Later, his photography projects expanded in scope and deepened in tone without losing their populist flair. Now, this celebrated artist will receive the first major North American retrospective of his work, JR: Chronicles at the Brooklyn Museum. The exhibition, named after the artist's new mural of New York City, will debut October 4. The mural itself, The Chronicles of New York City, portrays over one thousand New Yorkers that the artist interviewed and photographed in summer of 2018.
PLUS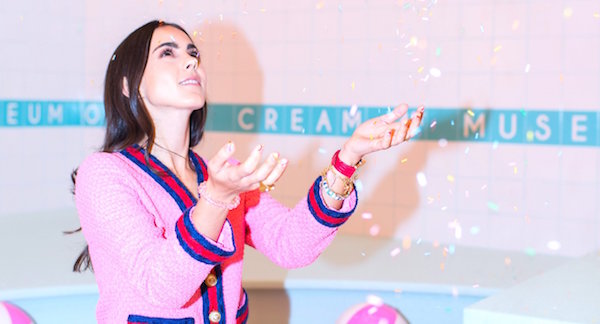 (10/9) Tickets go on sale today for the return of the Museum of Ice Cream.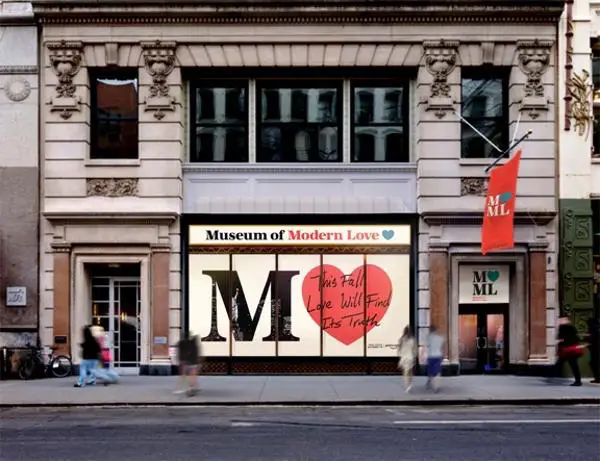 (10/10-10/13) For this weekend only, check out the pop up Museum of Modern Love in NoHo. Stories from the new Amazon Original Series Will Come to Life In One-of-a-Kind Interactive Experience. Must-Attend 'MoML' Exhibit Will be Open to the Public and Feature Exclusive Events by Amazon Fire TV, Amazon Wedding Registry x Domino, Entertainment Weekly and More.
(Opens 10/11) Making a beautiful cake is pretty challenging, but what if you had to make it on a navy ship? The Intrepid Sea, Air & Space Museum's new exhibition, Navy Cakes: A Slice of History explores the history of naval personnel and their incredible cakes.
Installation View: Artistic License: Six Takes on the Guggenheim Collection, Solomon R. Guggenheim Museum. Photo: David Heald. © Solomon R. Guggenheim Foundation.
(Ongoing) For the first time in its history, the Solomon R. Guggenheim Museum has invited artists to serve as curators, creating Artistic License: Six Takes on the Guggenheim Collection. Drawing on the institution's vast collection of fine art, the show is a fitting complement to the 60th anniversary of the Guggenheim's iconic Frank Lloyd Wright-designed home. The six artists are Cai Guo-Qiang, Paul Chan, Jenny Holzer, Julie Mehretu, Richard Prince, and Carrie Mae Weems, all major figures in the contemporary art world.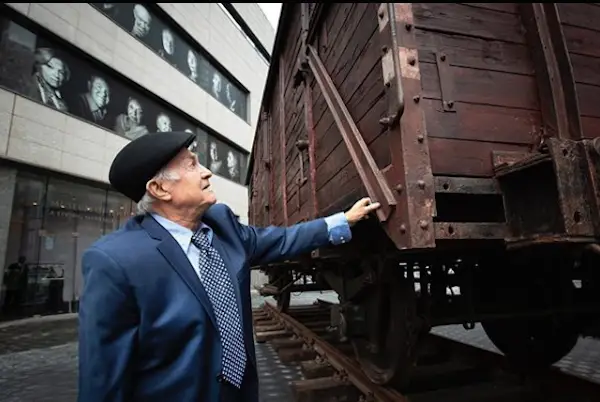 (Now-1/3/20) The most significant site of the Holocaust, Auschwitz was not a single entity, but a complex of 48 concentration, forced labor, and extermination camps, at which 1 million Jews—and tens of thousands of others—were murdered. Auschwitz. Not long ago. Not far away., a new exhibition at the Museum of Jewish Heritage—A Living Memorial to the Holocaust, explores the legacy of history's deadliest mass murder site. More than 700 original objects and 400 photographs are on display, many for the first time in North America. Among the artifacts: personal possessions, fragments of a barrack, a gas mask used by the SS, and an original German-made Model 2 freight wagon used for the deportation of Jews to the ghettos and extermination camps in occupied Poland. 36 Battery Pl. (1st Pl.), 646-437-4202,;mjhnyc.org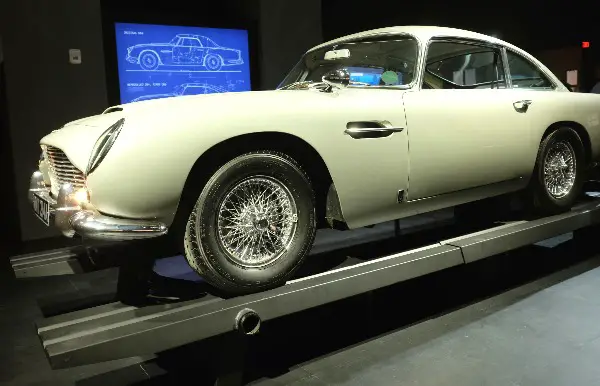 (Ongoing) You can experience the world of history's most famous spy at Driven: 007 x SPYSCAPE, a new exhibition inside New York's spy museum, SPYSCAPE. This immersive exhibition brings you into the Bond universe with sets, props, and insights about the creation of the ageless secret agent. Among the highlights: an Aston Martin DB5, the lab of Quartermaster (or Q), M16's gadget master, concept art from Oscar-winning production designer Sir Ken Adams, and an exploration of 2012 Bond film Skyfall's unforgettable final scene.
COMEDY
(10/11-10/12) Chad Daniels performs at Gotham Comedy Club.
PLUS
(10/11) SNL's Rob Schneider at Carolines.
(Ongoing) See great new comedic talent daily at the LOL Times Square Comedy Club. Use this coupon and get half off admission!
Click here for more "Comedy Shows in NYC This Weekend."
KIDS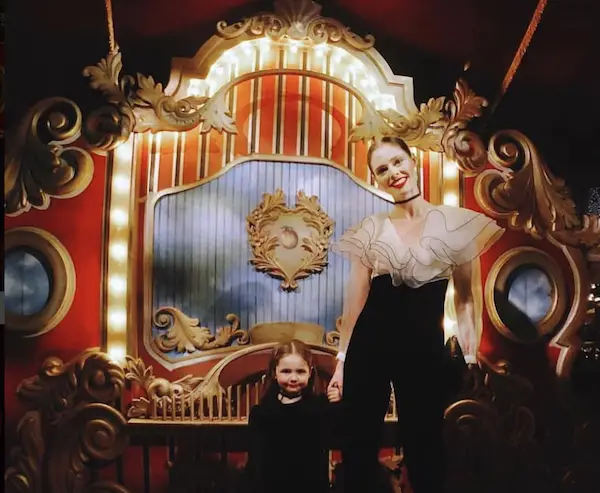 (10/12-2/2/20) Big Apple Circus at Lincoln Center's Damrosch Park is back, and while it's still appealing for kids, it's gotten a makeover, making a concerted effort to appeal to young and old alike, with a selection of high end cocktails now on sale, a VIP tent, new performers, and more. bigapplecircus.com
PLUS
(Now-11/3) Kids of all ages will want to check out the new Bronx Zoo Dinosaur Safari. It's the biggest, most realistic dinosaur safari ride in America. Travel back in time on a guided tour to learn about dinos of the past and descendent animals of the present. The experience will take riders through 2 acres of woods, in which they will meet animatronic dinosaurs, including two 40-foot-long T. rexes, a 60-foot-long herbivore called Omeisaurus, and the Spinosaurus, one of the largest carnivorous dinosaurs to ever exist. For even more kids activities, and to learn more about the brand new Bronx Zoo Dinosaur Safari, check out our sister site nymetroparents.com!
(Now-Nov. 30) Just extended! Color Factory, a massive interactive art space, began in August 2017 in San Francisco. Wildly popular, the project has set up shop in SoHo and is sure to inspire lines as long as the cronut did at nearby Dominique Ansel Bakery. Designed by a wide spectrum of artists, Color Factory walks visitors through 16 rooms devoted to the wonder of color. You're invited to compliment someone using color words, discover your signature color, and read wishes for the world written by NYC school children on varicolored balloons. Each room is equipped with a camera that can take a picture of you and send it to your phone: the better to post with! 251 Spring St., support@colorfactory.co,colorfactory.co, @colorfactoryco
(Ongoing) "Here Be Dragons," a new interactive scavenger hunt in the American Museum of Natural History offered by Fable & Lark: Storied Adventures, draws from the menageries of creatures in both Fantastic Beasts and Fantastic Beasts: Crimes of Grindelwald. Participants will explore galleries throughout the museum as they answer questions, solve clues, engage in creative activities, and track down the origins of some of the creatures from both the Fantastic Beasts stories as well as other classic myths and tales. Grab your nifflers and join! Advance registration required. fableandlark.com
Updated! Read about more Instagrammable pop-up exhibits in NYC here.
(Ongoing) Exhilarating Family Fun at Stomp NYC. Special discount packages available!
Click here for more "Things to Do with Kids in NYC This Weekend."
For more kids activities, check out our sister site nymetroparents.com!
SIGHTSEEING
Bring a loved one to take in the breathtaking view at Top of the Rock.
PLUS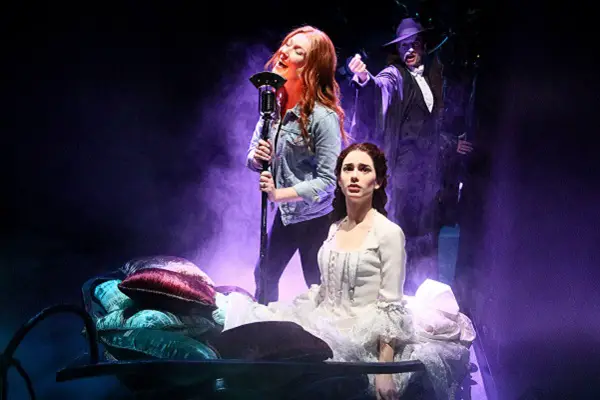 (New!) Madame Tussauds New York Presents Broadway. Take a magical journey starting with a cocktail at the Broadway Bar, and then traveling through a kaleidoscope of your favorite musicals. Enter the world of Andrew Lloyd Webber's Phantom of the Opera, Joseph and the Amazing Technicolor Dreamcoat, Evita, Sunset Boulevard, and Cats. You can sing "Memory" with Grizabella the "Glamour Cat" and wear the Dreamcoat yourself as you become a Broadway star. The Phantom of the Opera will also guide you through this dazzling backstage experience, and perhaps do a little singing himself along the way. Live actors will be on hand to enhance the rush both on- and offstage.
(Ongoing) Get the full stadium experience with Yankee Stadium Tours, which offers exclusive access to New York Yankee historic spots like Monument Park, The Great Hall, and even down to the dugout. The daily tours also bring you close to baseball artifacts like Babe Ruth's bat, Lou Gehrig's jersey, and rings and trophies representing the Yankees' 27 world championships. Here is a $5 off coupon!
(Ongoing) For more than 70 years, Circle Line has been showing visitors the city, including the only cruise that goes all the way around Manhattan: Circle Line's Best of NYC Cruise. One trip will show off five boroughs, three rivers, and more than 20 bridges on the way to 101 New York City sights. State-of-the-art Empire Class ships have recently launched, providing quieter rides, better sound for the personable onboard guides, bigger windows, improved climate control, and more outdoor deck space. (For dining and entertainment, take a ride on Hudson's, a three-story "floating rooftop" that's a Circle Line sibling.)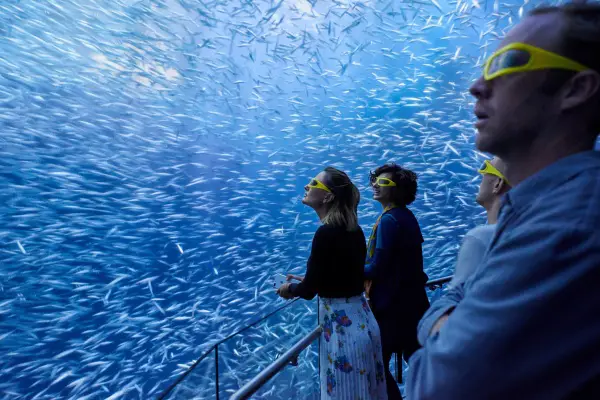 Immerse yourself in the deep, dark depths of the ocean, where Humboldt squid fight to the death and 50-foot whales ride overhead. Play with virtual sea lions, navigate a kelp maze, and more at National Geographic Encounter: Ocean Odyssey! Here's a $10 off coupon!
(Ongoing) Part show. Part tour. All entertainment. THE RIDE is a one-of-a-kind experience that turns the streets of New York into a stage. Journey through Times Square and midtown Manhattan as the city's landmarks unfold before your very eyes. THE RIDE's theatres-on-wheels also tour lower Manhattan, with THE DOWNTOWN EXPERIENCE Powered by THE RIDE, which lets visitors re-live iconic moments in New York history through the magic of TimeLooper Virtual Reality Headsets. Use our coupon and save $10 off!
FOOD, MUSIC, AND NIGHTLIFE
(10/9) Bon Voyage Aloha. Don Papa Rum, the first premium rum from the Philippines, and Bon Voyage Aloha, a destination cocktail club, are offering consumers a one-night-only tropical experience that transports visitors to the Island of Mauritius. Join Nandini and Yusef Austin of The Cocktail Architect for a night filled with four Don Papa "Willy Wonka" style cocktails, each with individual stories based on Nandini's home, Mauritius. While sipping on these creative concoctions, guests will be able to enjoy Afrobeat live music and exotic bites. Tickets are available HERE.
(Ongoing) Times Square's newest draw is The Ribbon, a spinoff of the Blue Ribbon empire of fried chicken and sushi fame. Through October 20th they'll be turning their eyes toward Germany to celebrate Oktoberfest 2019. On the appetizer list, look for fresh pretzels (served with Bavarian mustard, of course), house-made bratwurst with a sauerkraut side, and "flammkuchen," a German flatbread with bacon, onions, and gruyere. The house's special Oktoberfest entree is chicken schnitzel, which comes with a potato-cucumber salad. For the obligatory beer accompaniment look for bottles of Schneider Weisse Hopfenweisse, Augustiner Brau Edelstoff, and Bavarian Weihenstephan Festbier; on draft by the pint or liter is Hofbrau Oktoberfest, a full-bodied, bottom-fermented fall favorite. (You can also find these Oktoberfest favorites at The Ribbon's Upper West Side location.)
Congratulations to The Ribbon on winning the 2019 CCA Awards category for Best New Restaurant!!!! Read more here!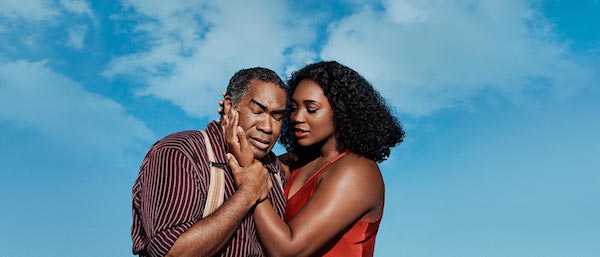 (10/10, 10/13) The Metropolitan Opera presents Porgy and Bess. For the first time since the Metropolitan Opera's inception in 1883, this year will see Sunday matinees. This week look for a performance of the Gershwins' Porgy and Bess, featuring the sympathetic duo of Eric Owens and Angel Blue in the title roles. Conducted by David Robertson and directed by James Robinson, this marks the first time the American classic has been performed on the Met stage since 1990. It's just a part of an inspiring 2019 season, packed with opera's most talented stars, performing across a wide range of repertoire.
(10/10-10/13) The New York City Wine and Food Festival (NYCWFF) will feature more than 80 events, including tastings, classes, celebrity talks, and parties.
(10/11) Bon Iver with Yo La Tengo at Barclays Center.
(10/11-10/13) The New York Coffee Festival returns to the Metropolitan Pavilion.
(10/11) Over the Rhine/Lucy Wainwright Roche at Bell House.
(10/12) Wilco at Radio City Music Hall.
(10/12) The ultimate Diwali event is a daylong festival on Saturday, October 12 at Times Square. Some of Indian music's most celebrated performers will rock out on the main stage. 46th-48th Streets & Broadway, diwalitimessquare.com
(10/13) Sunday Funday October Fest Brunch at Le Privé, from 10am-3pm. There will be a beer special, buy one, get one FREE. Read more about Le Privé here.
(Now-10/20) New York African Restaurant Week Festival.
(10/13) Sara Bareilles: Amidst the Chaos Tour at Madison Square Garden.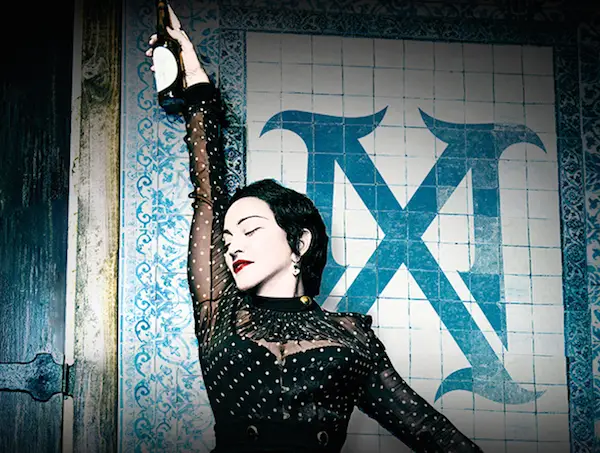 (Now-10/12) Madonna: Madame X Tour does an intimate residency at the Brooklyn Academy of Music (BAM). Limited tickets still available.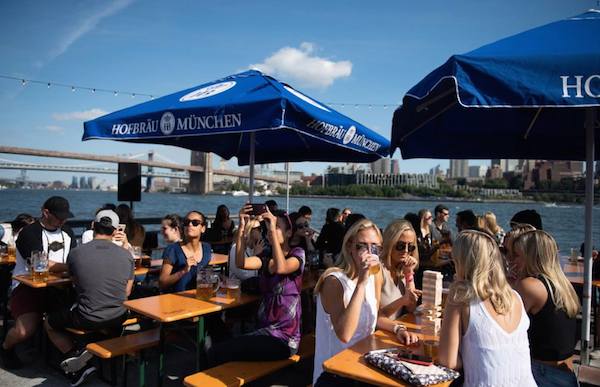 (10/12-10/13, 10/19-10/20) Oktoberfest is in full gear at Watermark on South Street. 11am-midnight. Prost!
(10/12) Oktoberfest Saturdays are brunch time at LES's Loreley Beer Garden, from 10am-4pm. Free ceremonial keg tapping at 1pm. Specials: $2 off rose mimosas, $15 one liter steins from 10am-2pm, select Happy Hour all day and night, $2 off select 1/2 liter drafts and glass of wine all day and night, $15 select one liter craft beer steins all day and night.
(10/14) La Santa Cecilia performs at the Gramercy Theatre. LA's GRAMMY-winning, Elvis Costello-collabing, bolero-punk, bossa nova-soul quartet La Santa Cecilia (named after the patron saint of music) will take over Gramercy Theatre to play the record-release show for their new, Sebastian Krys (Shakira, Elvis Costello, "Despacito") produced album 'La Santa Cecilia.'
(Now-11/4) Just extended! It's rosé all day once again. Rosé Mansion is back for another summer residency in NYC after a successful run last year. The designs in all 14 rooms will be brand-new, and the mansion will be twice the size of last year's iteration. You'll get tastings of 8 different pink wines as you travel through a champagne ball pit, a mini-theme park called Roséland, and a tree house! There will also be two different rosé wine bars where you can hang out, plus grub from Taco Dumbo on hand.
rosewinemansion.com, @rosewinemansion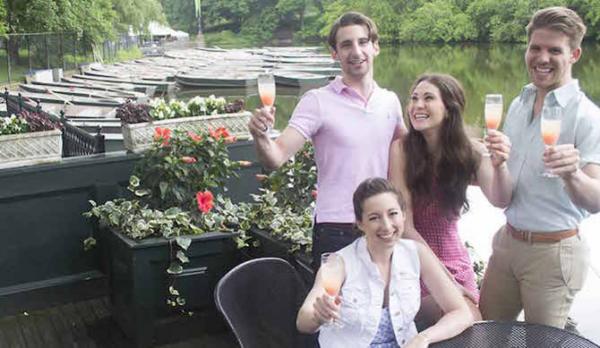 (Ongoing) Drink, laugh, and save! Summer Savings on The Imbible: A Spirited History of Drinking! Choose from the evening show or Day Drinking: The Brunch Musical. Sit back and enjoy music and three cocktails, while the cast of The Imbible give insight into the history and science behind alcoholic beverages, tracing their economic and political impact on our cultural development. They'll also conduct live demonstrations of brewing beer and distilling spirits. Save $15 off admission with City Guide's coupon.
Click here for more "Nightlife in NYC This Weekend."
For more LGBTQ-friendly events, visit our brother site at metrosource.com!
Click here for more information on The Best Things to do in NYC in October. We've got November covered, too!
---
EVERYTHING TO DO NYC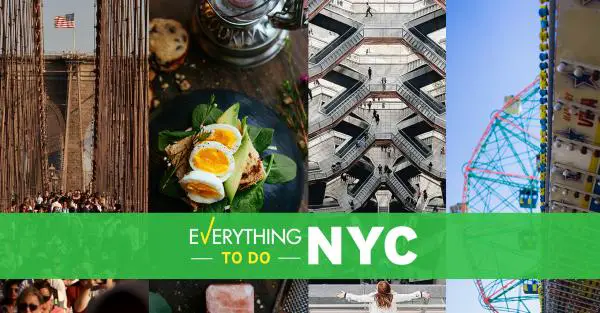 Want free advice on what to do and see in New York? Join our Facebook group Everything to Do NYC, a place for people to ask questions and get tips on how to make the most of the city.