While the COVID-19 pandemic may prevent New Yorkers from attending music festivals in person this summer, several New York music events are transitioning to an online platform to allow audiences to celebrate music safely. These virtual music opportunities will let fans enjoy their favorite festivals remotely. The events come in a variety of forms, from livestream to pre-recorded podcasts, and will feature artists from several genres. Listen to exclusive performances for Make Music New York, watch Vijay Iyer and his trio live, or attend an afterparty with DJ Takeover, all from your own home. Here are some of the coolest at-home musical opportunities in and around NYC this summer.
GRAMMY Museum Experience™ Prudential Center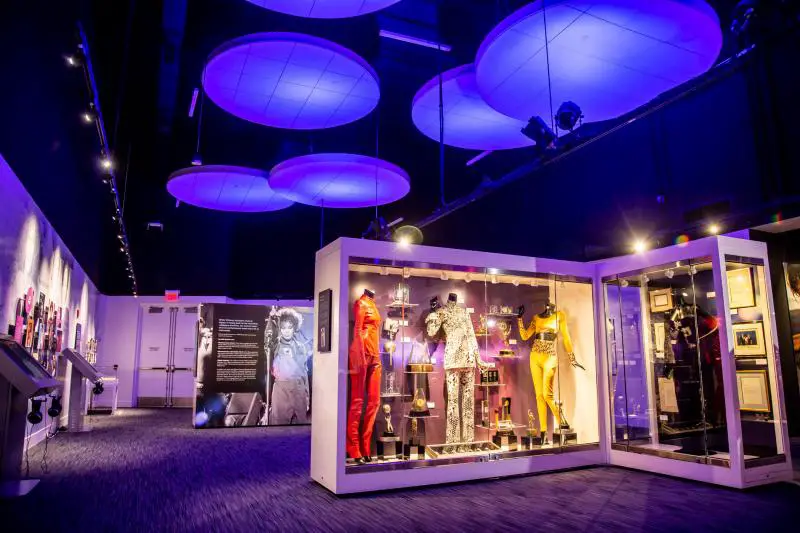 Whitney! pays tribute to the musical legacy of Whitney Houston. The exhibition is now available for virtual viewing online with the GRAMMY Museum Experience™ Prudential Center.
GRAMMY Museum Experience™ Prudential Center will be launching its Online Learning and Content Hub, including free learning initiatives for music lovers to enjoy this summer remotely. The Hub is launching with weekly video series, Behind the Songs, and a weekly podcast, Musically Speaking. "Music is our greatest form of connection and it has never been more important to our society than it is right now," says Mark Conklin, Director, Artist Relations and Programming.
Behind the Songs will give viewers an intimate look at the creative process behind many of their favorite tunes. Most artists will also be giving an exclusive performance. Musically Speaking, which will be released on Monday, June 15 at 7pm, will feature the audio from pre-recorded museum programs, including intimate conversations with recording artists, songwriters, producers, and music industry executives discussing their career journey and process. Both inaugural episodes, and more information, can be accessed at GRAMMYMuseumEXP.org.


Make Music Day/Make Music New York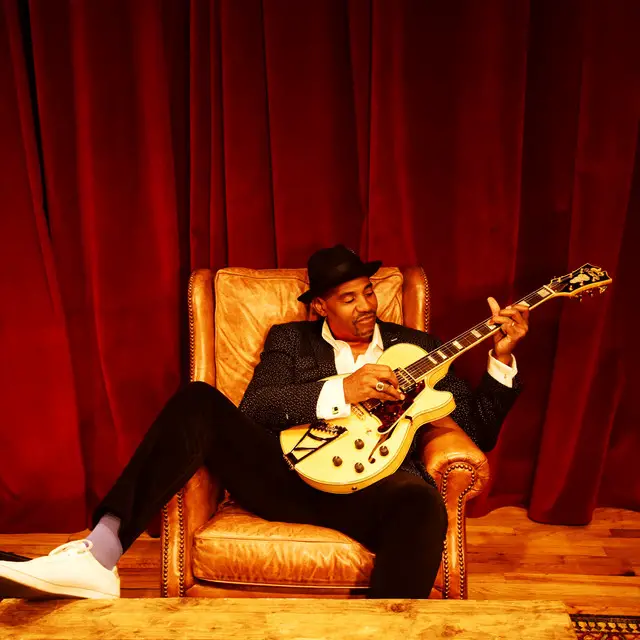 Harlem-based vocalist/guitarist/bandleader/composer Allan Harris is just one of dozens of performers joining Make Music New York.
Despite obstacles created by the COVID-19 pandemic, Make Music New York's annual festival will return for its 14th consecutive year in a modified virtual form Sunday, June 21st (the summer solstice). The innovative celebration will feature an extensive, engaging lineup of virtual online concerts, group performances, and music lessons that can be viewed remotely from all around the world. MMNY, which has always strived to celebrate musicians from every background, will also include a variety of live-from-home performances given by New Yorkers across all five boroughs, all while maintaining social distance protocol. See the full program here.
Flushing Town Hall—Tribute to NEA Jazz Master
Flushing Town Hall is hosting a virtual tribute to honor late jazz legend and Queens Jazz Orchestra Music Director Jimmy Heath. Heath performed on over 100 record albums and wrote more than 125 compositions, several of which became jazz standards, and was named a "Jazz Master" by the National Endowment for the Arts 2003. The tribute, which can be livestreamed via Facebook on Friday, June 19th at 7pm, will include appearances and testimonials from several musical artists who have worked with Heath throughout his career. Special guests include jazz legends Albert "Tootie" Heath, Barry Harris, Jimmy Owens, and Dorthaan Kirk; members of the Queens Jazz Orchestra including Antonio Hart, David Wang, Jeb Patton, and Douglas Purviance; and even New York City Council Member Francisco Moya. The tribute will be raising money for the Jimmy Heath Fund at Queens College.
Online Encores: Chelsea Music Festival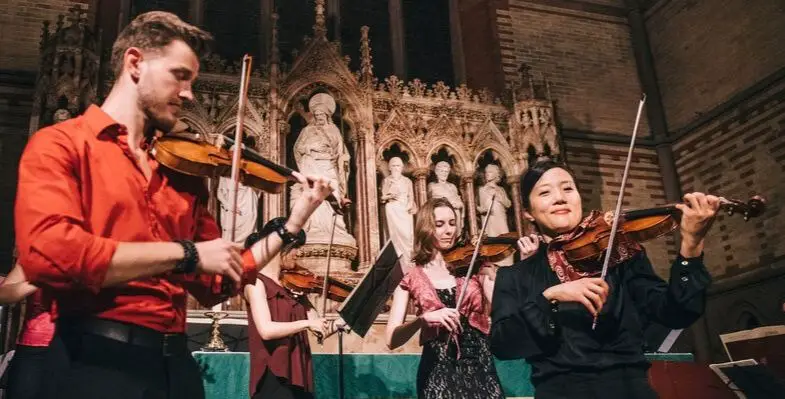 While audiences may not get to experience the Chelsea Music Festival in person this summer, fans will still get to celebrate festival week with the launch of a new virtual series, Online Encores. The series, which will be taking place in mid-July (they pushed back their June scheduling out of respect for Black Lives Matter), will feature rarely seen archival video content. Using YouTube Live and Facebook Live, the festival will be streaming some favorite moments from the past 10 seasons representing a range of music genres, as well as events from the visual and culinary arts.
Summer Stage Anywhere Digital Series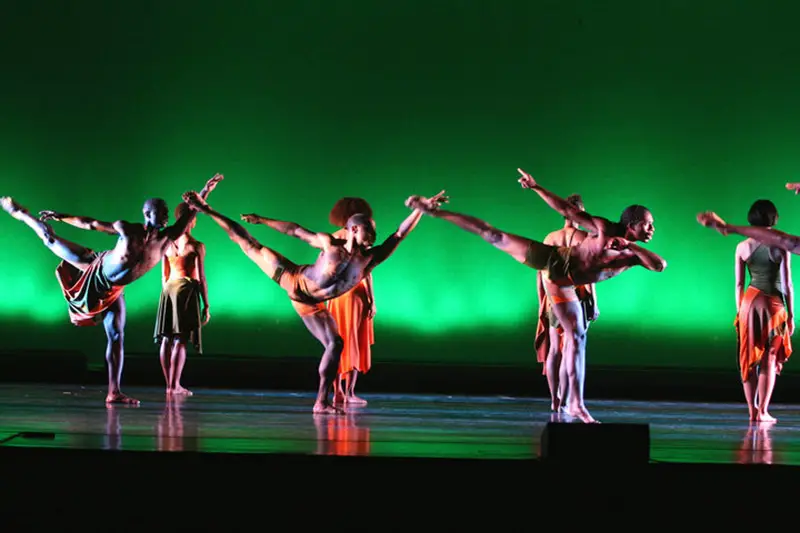 Creative Outlet Dance Theatre of Brooklyn
Throughout June, Capital One City Parks Foundation SummerStage will be offering performances every weekend, available for streaming from home. This week, SummerStage Anywhere will be celebrating the 155th anniversary of Juneteenth, commemorating the end of slavery, with a digital day of dance. Check out the full summer performance schedule here.
Streaming Live at the Village Vanguard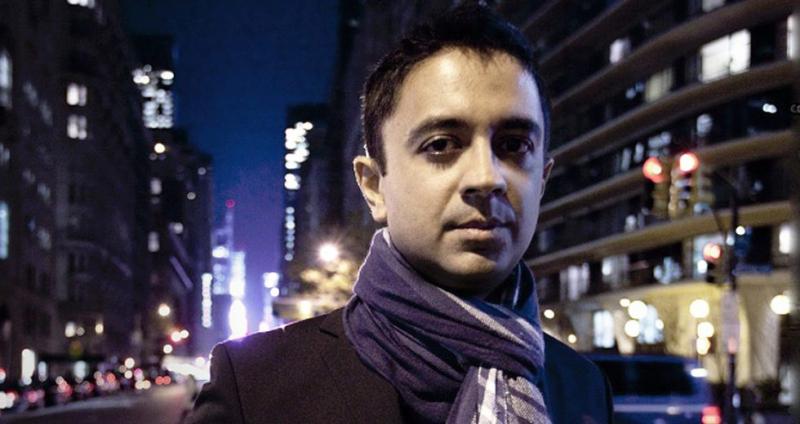 Vijay Iyer, photo by Jimmy Katz.
The Village Vanguard jazz club began a series of weekly livestreams on June 13. Each week there will be 75-minute shows, Saturday at 7pm and a Sunday matinee at 2pm. This weekend features the innovative jazz pianist Vijay Iyer and his trio. Viewers can purchase $7 tickets to access the livestream here. The Village Vanguard homepage has more news and updates.
NY Virtual Opera Fest
In an effort to encourage social distancing, NYOA's annual New York Opera Festival will be transitioning to a virtual platform this summer. Click here to find a full schedule of upcoming virtual events hosted by local, New York City-based opera companies for the summer months.
The Next Festival of Emerging Artists 2020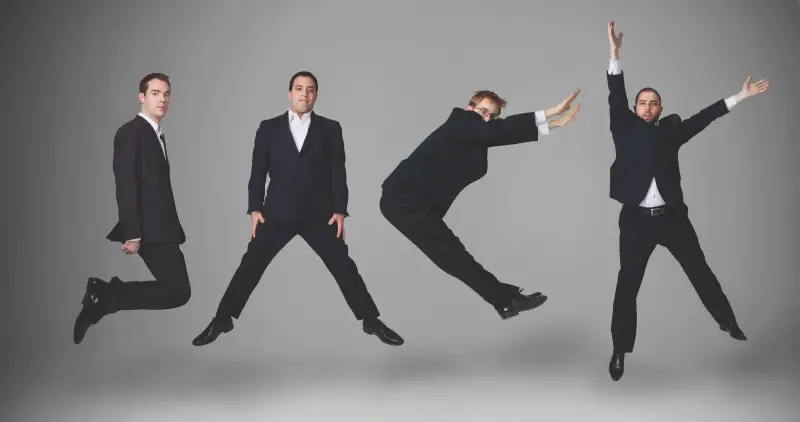 The JACK Quartet is among the performers at the Next Festival.
The Next Festival of Emerging Artists 2020 will be hosting a four-week series of workshops, mini-courses, and collaborative projects from June 9 to July 2, with events held on Tuesday and Thursday afternoons. The majority of the festival's events—including over 20 guest artists and speakers—will be accessible online to the public for free. "We hope that by sharing the work of great artists, presenting and amplifying diverse voices and creating a forum for dialogue and growth, we can somehow provide a source of solace, community and inspiration," festival founder, composer, conductor, and bassist Peter Askim says. "The 2020 festival presents a multiplicity of voices throughout its events, including artists whose activism is an integral part of their artistic identities." For the schedule and updates, visit next-fest.org.